Hundreds in Harlem Have Been Without Gas for 2 Weeks
The simple pleasures of a home-cooked meal and hot shower have been out of reach for more than 800 Harlem residents whose gas was never restored following a water main break nearly two weeks ago.
"It's killing me," said Kimberly Walker, 52, who lives on 8th Avenue between 151st Street and 152nd Street. "They got to get this together."
Walker, who suffers from asthma, said the ice cold showers aggravate her condition.
"I get up early in the morning, heat up some water on either the microwave or the hot plate, pour it in the sink and wash up. Back and forth, back and forth. That's all I can do," she said, throwing her hands in the air, exasperated.
There are still 774 customers without gas — and that doesn't include residents living in city housing. The gas was shut off by Con Ed after a 12-inch, 55-year-old water main broke at 152nd Street and St. Nicholas Avenue on August 12 and ruptured the gas pipe, according to Chris Olert, a spokesman for Con Ed. Water that flooded the pipes had to be pumped out before gas could be restored.
As of Thursday, Con Ed said it had restored gas to the main pipe or "head of service valve," and now it's up to individual landlords to fix leaky pipes before the utility can restore gas in the remaining 50 to 60 buildings.
Olert said the main reasons gas may not be restored to some buildings is because Con Ed can't gain access to the building to check the pipes or the pipes haven't passed an integrity test.
Dozens of square craters dotted the stretch of Frederick Douglas Blvd. between 152nd and 145th Streets, where various pipes and valves are exposed.
A Con Ed worker, Rob, who didn't give his last name because he wasn't authorized to speak, said there's still water in some building's pipes, which means Con Ed can't turn on gas in those buildings.
"If they're not receiving gas internally it's up to the buildings' private plumber to get gas to the actual apartment," he said.
At 2796 149th Street, Daniel Wingat, 34, paced in front of his building, avoiding the rain on Thursday. Wingat was volunteering to meet Con Ed workers, in hopes that they would finally turn the gas back on in his building.  He said his building was newly renovated, and that the only bad pipes were on the street in front of his building.
After the initial rupture two weeks ago, Con Ed deployed more than 250 workers who have now pumped 32,000 gallons of water out of the pipes. The initial shut-off affected 8,200 customers. A Con Ed spokesperson said it is surveying the area in expectations of this weekend's rain.
The New York City Housing Authority said it established a command center on site to coordinate efforts with Con Ed, the NYPD and the community to manage restoration activities and resident needs around the clock. The break effected aproximately 3,000 apartments in Rangel, Polo Grounds and Harlem River Houses on August 5. A statement from NYCHA said "NYCHA plumers have been working at all three developments with Con Edison in the effort to restore gas service."
NYCHA said gas had been restored to 80 percent of the units at Polo Grounds and Rangel Houses, while 97 percent of units at Harlem River II Houses.
Still, residents of a five-story walk-up at 149th Street and Frederick Douglas haven't had gas or heard a word from their landlord for two weeks. There is an SOS note posted in the lobby reading "Lack of necessary building services since Friday. If someone knows anything let the rest of us in on it."
Rachel Rogers, 22, lives on the fifth floor and is an actress. She admits her frizzy blond hair is dirtier than usual, and as an actress headed to auditions, it does matter.
"But I'd rather be safe, than sorry, or dead," Rogers said. "I'm dealing. It could be much worse, it could be the dead of winter." She tries to grab a shower at her dance studio as well.
Fortunately for Rogers, a plumber said he patched a leaky pipe in her building's basement Thursday afternoon. The super, Armando Acebdo, said he's now waiting for Con Ed to inspect the building and restore the gas.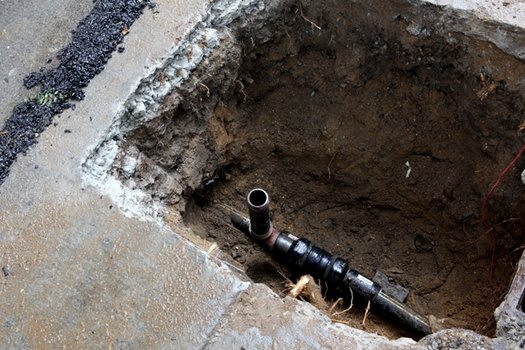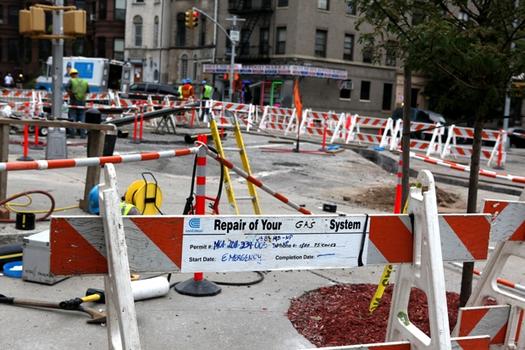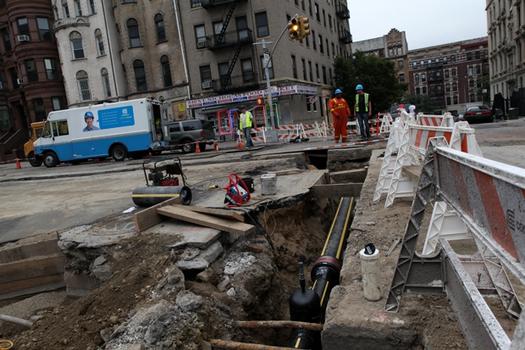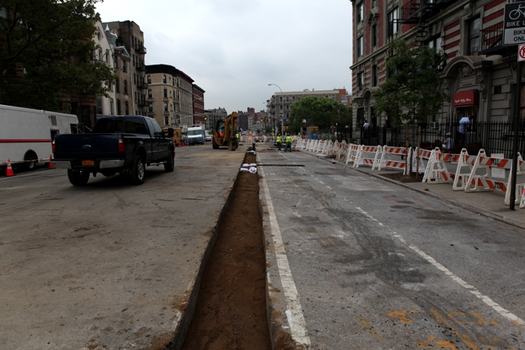 of