The Truth, in Many Languages, Comes to Governor's Island
8/26/11 UPDATE: Governors Island will be closed on Saturday and Sunday due to Hurricane Irene, and all programs and exhibits have been cancelled, including The Cause Collective's "The Truth Is I Am You" installation at Building 110: LMCC Arts Center At Governors Island.
For those seeking truth, the ferry to Governor's Island is the way to find it beginning on Friday. The gallery of Building 110 there will be overtaken with silver balloons filled with a mixture of helium and air on which visitors will be encouraged to complete the phrase "The Truth is..." using Sharpie markers. The installation, called "The Truth is I Am You," is a collaboration between the Lower Manhattan Cultural Council, the Museum of Contemporary African Diasporan Art and the arts group the Cause Collective, and will run through September 25.
Phrases from the poem written by Cause Collective artist Ryan Alexiev that begin "The Truth is..." will also line the gallery walls. The phrase will be translated into 25 languages. Fans leaning against the walls whoosh at full speed as the balloons bob gently around the gallery. The idea is that the gallery will be filled up eventually with hundreds of balloons inscribed with the truths of the gallery's visitors.
"One of the things we are using in our projects is the idea of multiplicity," Alexiev said. "We're not trying to be didactic. We're trying to show you what diversity looks like."
The photographer and visual artist Hank Willis Thomas, known for his provocative B®ANDED series, also worked on the project.
"In fine art, it's really a taboo to be earnest," he said. "We're trying to figure out how you can be earnest making art and still make good art."
"The Truth is I Am You" is reminiscent of Andy Warhol's "Silver Clouds" installation. David Dalton, who wrote Pop: the Genius of Andy Warhol, said that when Warhol premiered the installation in 1966, it signaled he was no longer a painter, but a conceptual artist.
"It's very 'pop'" Dalton said. "It's profound and meaningless at the same time."
To fill a room with eye-catching objects made of hot air, Dalton said, was the ultimate Warholian move. "Just the idea of the thing is the art, not the object itself," he said.
"The Truth is I Am You" will be on view through Sept. 25.
Check out a slideshow of the installation below.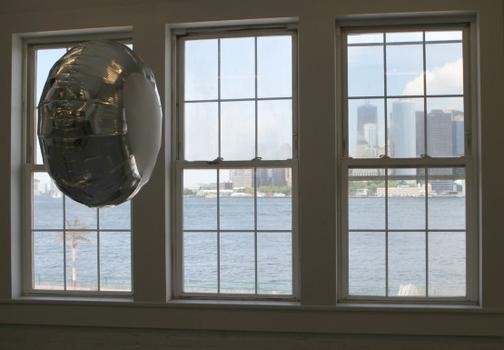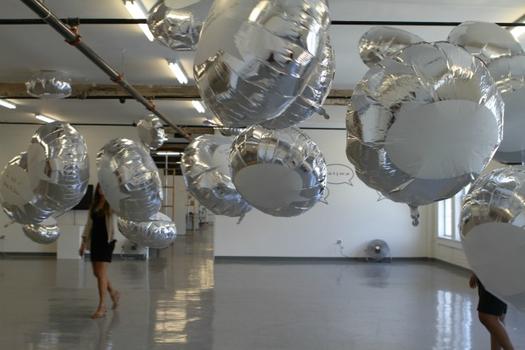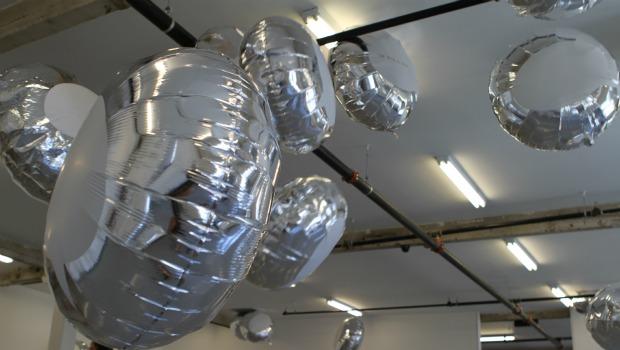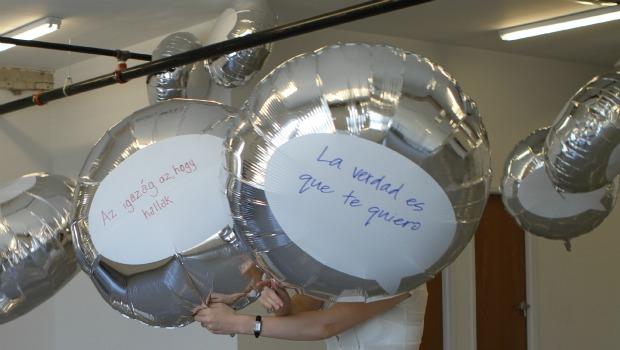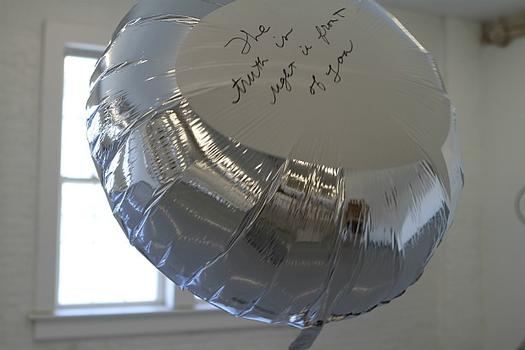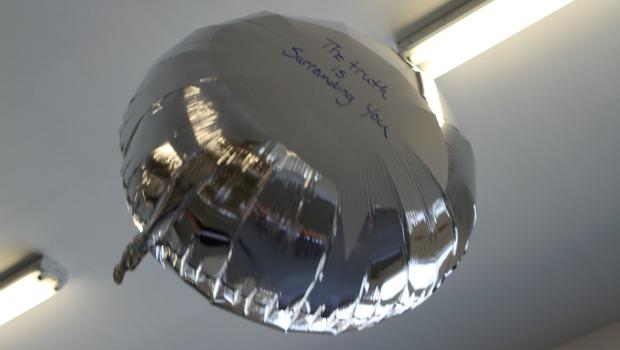 of