Chris Baumann: 9/11 as a Stop Sign
Chris Baumann is a retired police officer who was at work downtown when the Towers collapsed. His wife, Anne Baumann, said as soon as Chris got home, she knew he needed help. When she heard a therapist talking on the radio about counseling, she called him. In WNYC's special Living 9/11, the couple visits Dr. Darryl Feldman to talk about how 9/11 is still getting in their way.

What do you want to remember from 9/11 and what do you want to forget?
Anne Baumann, Chris' wife, said:
I want to forget the phone call from my husband when the planes hit. He called and said how much he loved me and the kids and said he knows I will take care of them - that he didn't think he was coming home.
I want to remember his phone call from a makeshift hospital on Pier 44 telling me he was injured but alive. And when he walked through our door.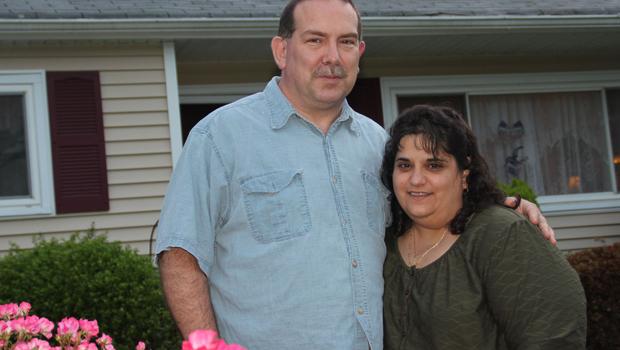 of