This Week: Must-See Arts in the City
A museum records itself, 19 women artists show their works alongside the figures who inspired them and an American Indian artist gives traditional forms a contemporary sheen. Plus: balloon poems on Governor's Island. It's a quiet out week in the art industry. Here's what we're looking at:
Carlito Carvalhosa, Sum of Days at the Museum of Modern Art Brazilian artist Carvalhosa has rigged the museum's atrium with a sound installation that will simultaneously record and broadcast the sounds of the museum. The installation will change over time, as a new layer of sound is added to the broadcast each day. By the end of the show, in November, it should be a cacophony of more than two months worth of museum chatter and other auditory activity. The physical installation consists of a walk-through fabric-lined spiral (think: ginormous Bounce dryer sheets fluttering gently in the air conditioning) with microphones and speakers dangling right over the path. I'll be keeping a record of how the piece evolves (careful what you say), so keep your eye (and ears) on this space. Through Nov. 14.
The Influentials, SVA Women Alumni Invite Artists Who Have Shaped Their Work at the School of Visual Arts Gallery In a show that is all about inspiration, curators at SVA invited 19 women alumnae to show their work alongside an artist they consider influential. The idea should result in some interesting pairings. Smash master Kate Gilmore (literally, she likes to smash stuff in her videos) pays tribute to the sumptuous work of Marilyn Minter (known for that Times Square licking video). Lisa Kirk, an artist interested in public actions, gives a nod to David Hammons, the artist who once sold snowballs in downtown Manhattan. While video artist Marianne Vitale cites Hungarian film director Béla Tarr, a figure known for his epic movies. Opens Friday, on West 26th Street, in Manhattan. A reception will be held on Thursday, September 8 at 6pm.
Preston Singletray, Echoes, Fire and Shadows at the National Museum of the American Indian If you haven't been by the Museum of the American Indian to check out its permanent collection install (revamped last year), then it's high time to hightail it to downtown Manhattan. But, while you're there, be sure to pop into Preston Singletray's exhibit of glass works. A Tinglit artist from the Pacific Northwest, Singletary finds a way of transforming traditional imagery into plays on light and shadow. You've got two more weeks. Through September 5, in the Battery.
The Truth is I Am You, a project by the Cause Collective on Governor's Island The Museum of Contemporary African Diasporan Art has teamed up with the Lower Manhattan Cultural Council for a Governor's Island install by Cause Collective that will feature a floating poem inspired by Andy Warhol's Silver Clouds. Each floating unit will consist of a speech bubble printed with a single line, each in one of the 25 most spoken languages in New York. Should be a good opportunity to chill on Governor's Island...provided that little hurricane named Irene doesn't get in the way. Opens Saturday at 3 P.M. DUE TO THE HURRICANE, ALL EVENTS ON GOVERNOR'S ISLAND HAVE BEEN CANCELLED FOR THE WEEKEND.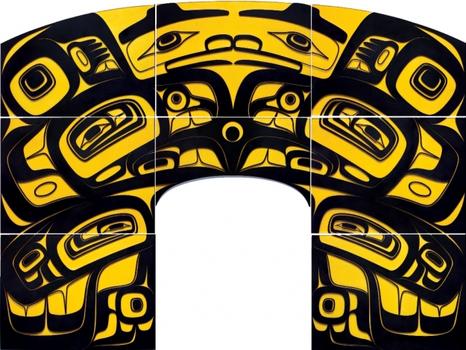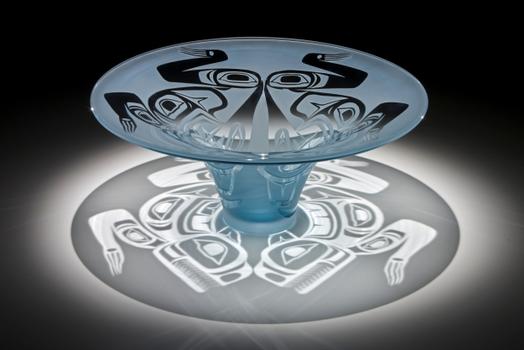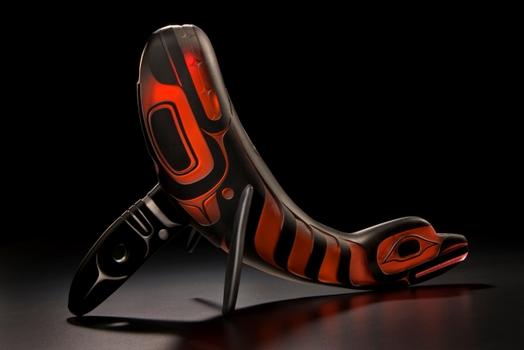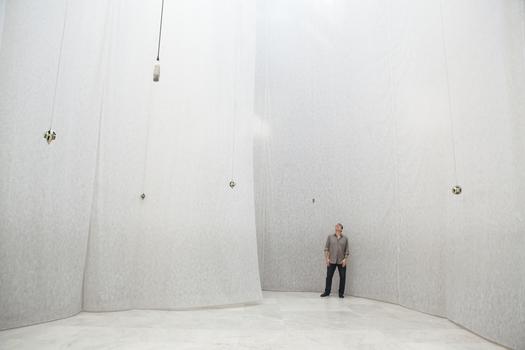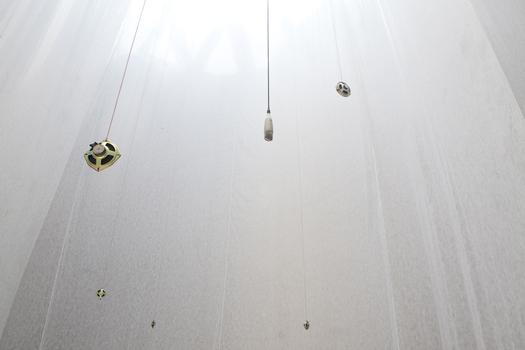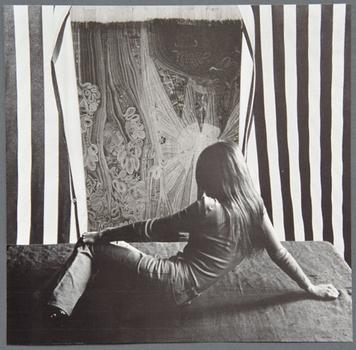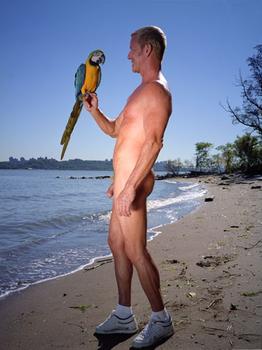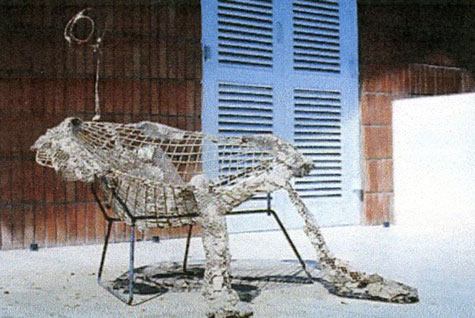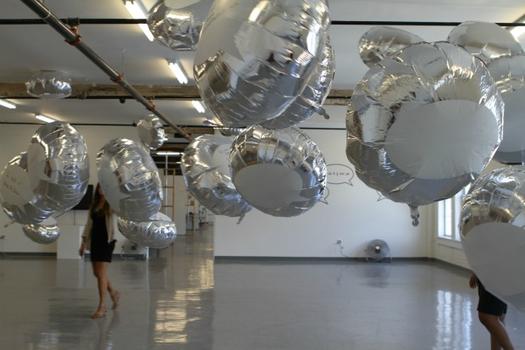 of