Earthquake Tremors Shake City, Felt Throughout Northeast
Buildings in New York City shook briefly Tuesday afternoon as an earthquake originating in Virginia rocked the East Coast.
A tremor was felt throughout the Northeast as a 5.8 earthquake in Virginia could be felt in Washington, D.C., New York City and even in Martha's Vineyard, Massachusetts, where President Barack Obama is vacationing.
Government buildings in the city, including City Hall, were evacuated. The 26-story federal courthouse in lower Manhattan began swaying and hundreds of people were seen leaving the building. Court officers weren't letting people back in.
"Like people up and down the East Coast, New Yorkers across the five boroughs felt the effect of this afternoon's earthquake in Virginia," Mayor Michael Bloomberg said in a statement. "Thankfully, there are no reports of significant damage or injuries in New York City at this time. As ever, we urge New Yorkers to call 911 only in cases of actual emergencies."
New York City's 911 system saw a significant burst of volume due to the earthquake.  NYPD Deputy Commissioner Paul Browne said that on a comparable August weekday, the departmnet gets an average of 10,000 calls. By 3pm on Tuesday, 911 had answered 22,000 calls.
Police said there were no reports of building collapses or significant damage as a result of the earthquake. MTA service was not affected by the tremor.
Governor Andrew Cuomo said the state is reviewing hydroelectric plants, nuclear power plants, key bridges and tunnels and other critical infrastructure.
New Jersey Governor Chris Christie said there were no reports of damage to the Garden State's infrastructure, including roads, bridges, transit systems, power grids and nuclear power plants.
The quake sent hundreds of people spilling into the street a block from the White House, with other buildings evacuated from North Carolina to New York City.
"Someone pointed to the lights — they were swinging back and forth, and that's when we decided to leave," said Gareth Dacosta, who was working at 155 6th Avenue in Soho when he felt the earthquake.
Ashley Elysee, who works in the same building, said it was the first earthquake she had ever felt.
"I noticed the earthquake when a chandelier was shaking above my head and I panicked."  She added, "I was really surprised. It was the first earthquake I actually felt. I know they happen here, but I've never felt them before."
Shaking was felt at the White House and all over the East Coast, as far south as Chapel Hill, N.C. Parts of the Pentagon, White House and Capitol were evacuated. The Park Service closed all the monuments and memorials on the National Mall, ceiling tiles fell at Reagan National Airport, and the National Cathedral sustained "significant damage," with three capstones breaking off the main tower. The quake was located near Mineral, Va., in Louisa County.
"That is a strong earthquake, and it's particularly strong for this part of the country," said Arthur Lerner-Lam of the Lamont-Doherty Earth Observatory. "That is was felt up here, actually, is not that much of a surprise. Rocks in the East Coast actually transmit earthquake energy very effectively."
 With the Associated Press
Did you feel the earthquake tremors? Tell us in the comments section below.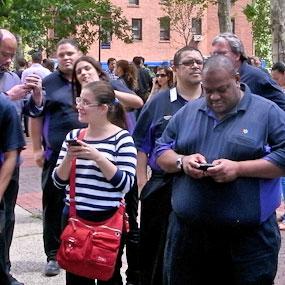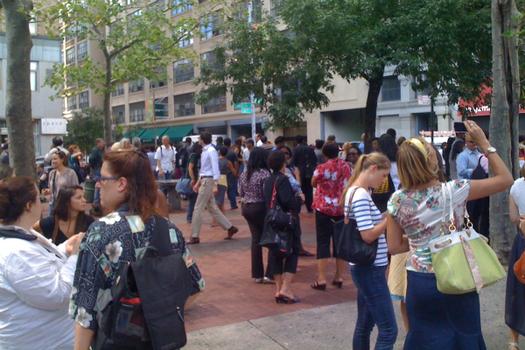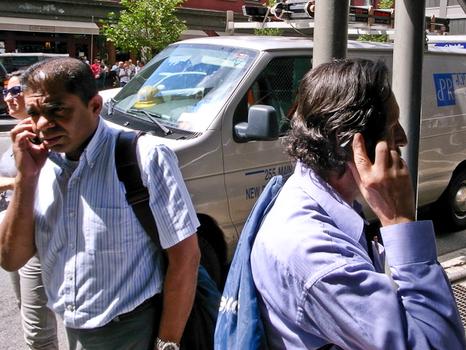 of