Libyans in New York Keep Close Watch on Tripoli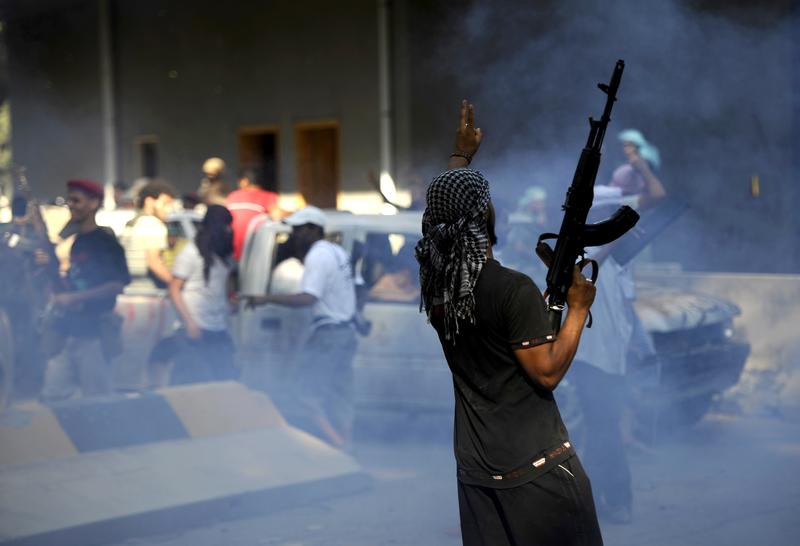 Since opposition forces overran Tripoli this week and declared an end to Moammar Gadhafi's decades in power, Libyans in New York and elsewhere have been watching events unfold in their home country.
Alex Salem, 37, hasn't been back to Libya, his home country, in 25 years, but now the New York real estate agent is looking forward to returning soon.
"Everyone is excited to help and be part of the new Libya," Salem said. "Nobody expected it to happen in a few days, especially in Tripoli."
Salem spent the night glued to the Internet — checking Twitter feeds, Al Jazeera, his e-mail — and talking all night to friends and relatives over Skype.
"I'm born again, I'm born again," Salem's 60-year-old brother said over the phone from Tripoli.
Other friends described the end of the regime as a kind of release. His mother called in tears, saying how happy she was to hear the news.
"While everyone is really excited, I think people are also very concerned and confused because it's not really clear what this is going to end up looking like," said Haroon Moghul, 31, who focuses on policy in the Middle East and is a fellow at the Institute for Social Policy, an independent think tank.
He's been following the developments and was surprised by the speed of the fall of Tripoli.
"It's pretty overwhelming. It's great news," Moghul said.
He has been surprised by the speed of the Arab Spring as a whole. "It's pretty wild to think that in the space of less than one year, we've seen three apparently successful revolutions and there's three more going on in the region," Moghul said. "For someone who studies history, it's kind of cool to see something actually happening, and happening at a very rapid pace."
He said, given Libya's oil wealth, the country could create a stable political infrastructure more easily than other nations in the region.
Salem is continuing to follow the events and raise money and send donations to his home country as it rebuilds. He is also helping organize a celebration outside of the United Nations on September 16, to thank the UN and other nations for supporting the revolution in Libya.