A New High for City's TV Industry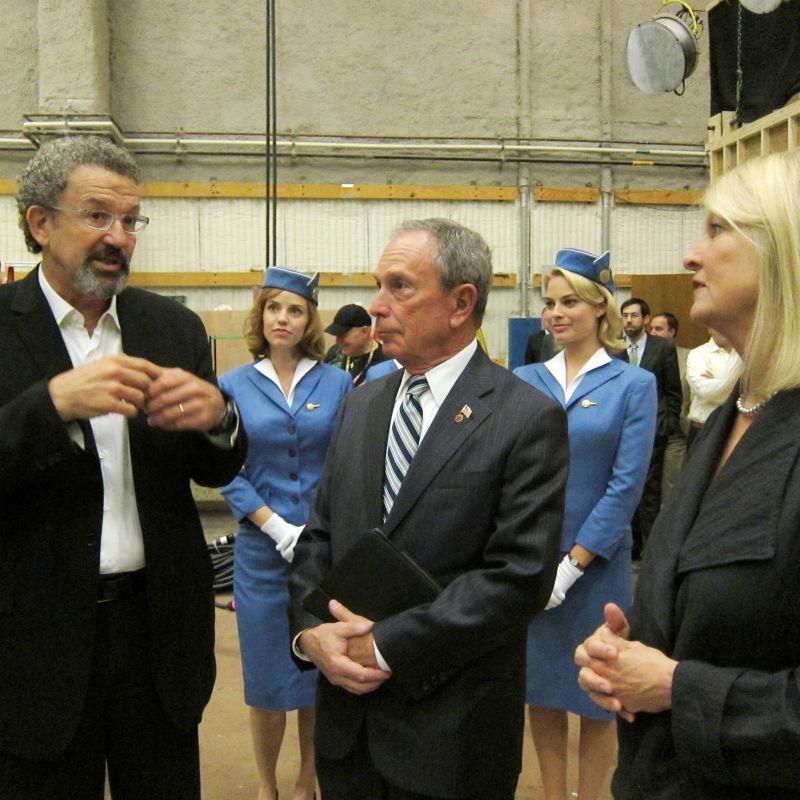 Mayor Michael Bloomberg announced a record 23 primetime television series were being filmed in the five boroughs, as part of the city's $5 billion entertainment industry that employs some 100,000 New Yorkers.
"Our growth in our production and entertainment industries is one of the reasons we're creating jobs at a faster clip than the rest of the nation," Mayor Bloomberg said Monday after he toured the set of the new ABC and Sony Picture Television series "Pan Am" inside Steiner Studios at the Brooklyn Navy Yard.
Elected officials said New York's entertainment industry owed its success to people like David and Douglas Steiner, the father and son team who built the 310,000 square-foot Steiner Studios, as well as the 30 percent tax credit from the state that has proven public benefits.
"Government doesn't like to do tax credits. They'd rather do them for social reasons rather than for business or economic development," Assemblyman Joseph Lentol said. "Well, ladies and gentlemen, this is the first tax credit that the state has ever done that has actually made money for the State of New York."
But for Thomas Schlamme, executive producer for "Pan Am," the tax credits were only part of the draw of New York.
"The truth of it is there was a talent pool and a location and a reason to be in New York," Schlamme said. "Obviously that's a question for Sony to find out, if in fact it's economically to their advantage one way or the other. Artistically, it was greatly to my advantage."
The following shows are based in New York City for the 2011-2012 television season:
New Series
• The 2-2, CBS
• A Gifted Man, CBS
• Girls, HBO
• I Just Want My Pants Back, HBO
• Pan Am, ABC
• Person of Interest, CBS
• Smash, NBC
• Unforgettable, CBS

Returning Series
• 30 Rock, NBC
• Blue Bloods, CBS
• Boardwalk Empire, HBO
• Bored to Death, HBO
• Damages, DirecTV
• The Good Wife, CBS
• Gossip Girl, The CW
• How to Make It in America, HBO
• Law & Order: Special Victims Unit, NBC
• Louie, FX
• Nurse Jackie, Showtime
• Rescue Me, FX
• Royal Pains, USA
• Saturday Night Live, NBC
• White Collar, USA