Underground Economy: Cashing in on Rubble From the 2nd Avenue Subway
On the East Side of Manhattan, the Second Avenue Subway is generating huge volumes of ground up rock – and there's a market for this rubble, but moving and selling it can be a risky business.
The future 96th Street station is a vast hall, as cool and damp as a cathedral.
Since last spring, a giant drill bit has been pushing south from here, chewing through solid bedrock.
Project manager Alaeden Jlelaty said this rock, called Manhattan Schist, is twice as hard as concrete.
"Yet you can see how the machine carves it like a piece of cake," Jlelaty said, touching the wall of the new southbound tunnel.
Well, where there is cake, there are crumbs. And these stone crumbs pile up fast. The contractor, Skanska, signed an agreement with the MTA to take ownership of the rock, and move it off site. So every day, trucks line up on Second Avenue, and remove 200 loads flaky gray rock.
Many of these trucks dump the rock in a lot in Newark, New Jersey, near the airport.
Crush, Sort, Sell
At Armored Recycling, George Coyne turns "mole rock" into something builders want. He does this by running it through a machine with a fearsome name: the jaw crusher. A conveyor belt lifts rubble into the crusher, which grinds and then sifts the rock, spitting it out into three piles: ½ inch, 3/4 inch, and 3-inch plus.
Coyne, a retired New York City police officer, is a big promoter of mole rock as building material. A particular selling point is the fact that the rock is uncontaminated. In fact, humans have never laid eyes on it before.
"It's proven. It's versatile. It's inexpensive. It's beneficial. So there's a lot of pluses to using this," Coyne said.
Coyne has sold 70,000 tons of mole rock to St. Peter's College, a Jersey City school that's building new dormitories. Another big customer is a contractor doing brownfields cleanup around northern New Jersey.
Because this material doesn't have far to travel, it's cheap.
"This product sells for about $11 a ton. That same material from a quarry would probably cost $26 a ton," Coyne said.
Hard Rocks, Tough Business Climate
Unfortunately for Coyne, the excavation of the new subway line coincides with a bad moment for the construction industry. While Second Avenue is producing 5,000 tons of rock a day, Coyne only has enough demand to take 1,000 to 2,000 tons daily.
But the middleman who really feels the squeeze is Richard Bassi, the subcontractor responsible for trucking the mole rock offsite.
"It's relentless the way the material comes out nonstop," Bassi said. "There's days that I lost money trucking it, but as a contractor I just felt, I can't stop and shut them down"
For Bassi, every day is a calculated bet – a bet he'll spend less money disposing of the mole rock than he is paid for hauling it offsite. It's not a given. Depending on the day, the only buyers might be far away, which means higher costs in time and fuel. He might even have to go to a landfill.
When Bassi took on this challenge, he was hopeful that a major client would be EnCap, a company developing landfills in the Meadowlands into a golf course. But the start date on that project kept being postponed.
Then, in May, Bassi said an unusual offer came in: a golf course in the Bronx being built by the Parks Department wanted the rock. The catch: they had no money to pay for it.
"It didn't sound good to me because obviously we need to be paid for the material," Bassi said.
But on reflection, Bassi realized delivering to the Ferry Point Golf Course could eliminate the uncertainty about finding a disposal site. And because it's only an 11-mile drive from Second Avenue, it would also reduce trucking costs.
"Instead of doing three loads to New Jersey to a spot I may be getting paid for trying to be profitable, if I could take five loads to Ferry Point, I could pay the trucks and still make something for myself," Bassi said.
Plus, he'd be helping the city with a worthwhile project.
Bassi is now delivering fully half of the Second Avenue mole rock to the Ferry Point Golf Course. When it's built, the course will boast design by Jack Nicklaus, views of the New York skyline and pure Manhattan schist below the fairways and bunkers.
Excavations on Second Avenue continue through November of this year.
See where some of the Second Avenue rocks end up.

View 2nd Avenue Rocks in a larger map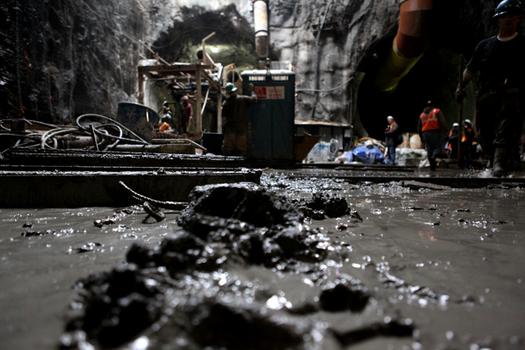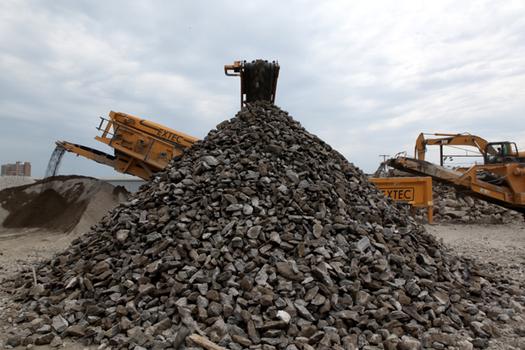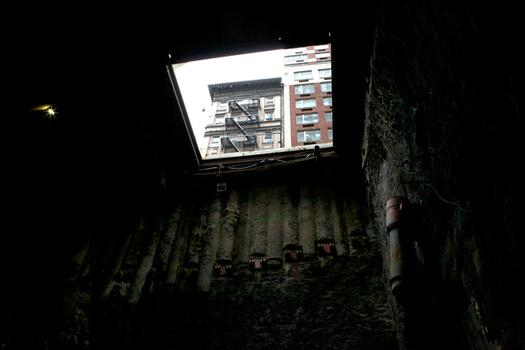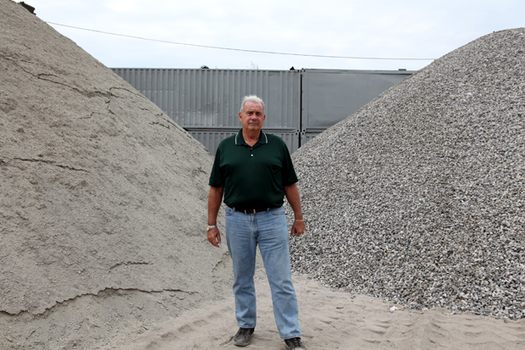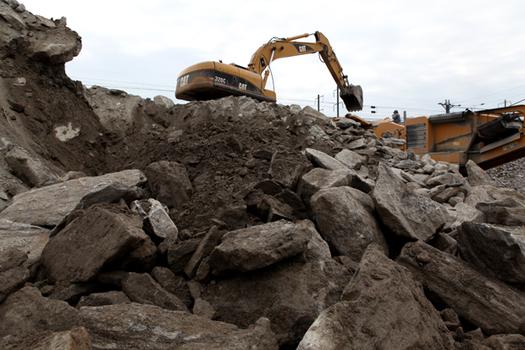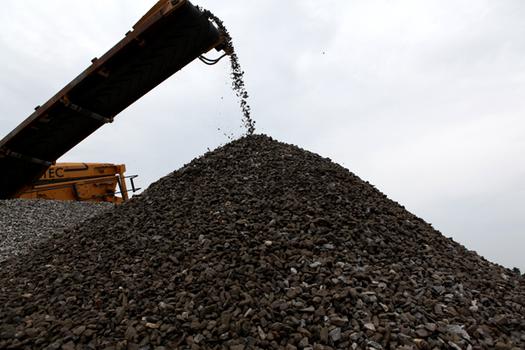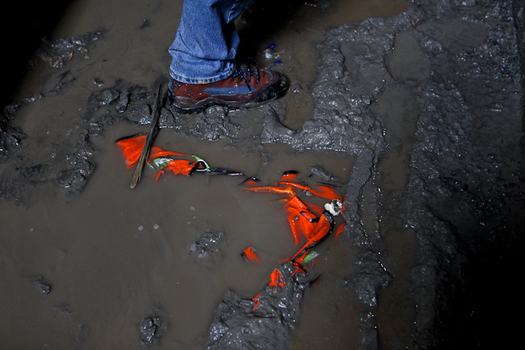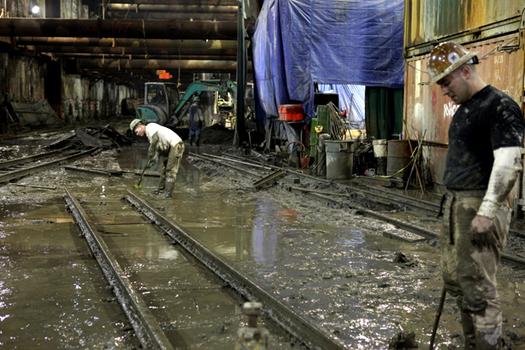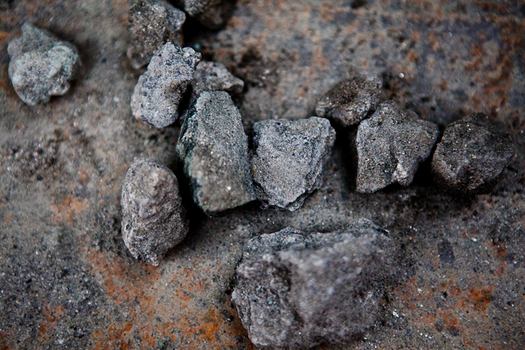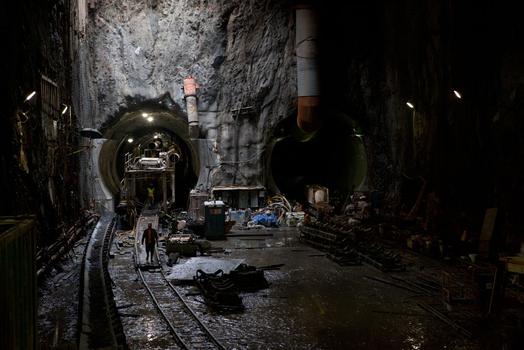 of