Birthday Goodies Without Flour and White Sugar?
August 19, 2011 —
People, I'm 48 today. Conventional wisdom says I need to celebrate with cake.
This year, I'm doing conventional wisdom one better by eating a cake -- or, in this case, cupcakes -- that are better for me than ones made with white flour and refined sugars.
I made a return trip to Babycakes NYC, a wheat-free, soy-free, egg-free, gluten-free (mostly), refined sugar-free, vegan and kosher bakery on the Lower East Side. I bought several that were gluten-free, made of garbanzo fava bean flour, and several that were made with spelt, an ancient nutty-tasting grain that has gluten, but at a lower level than wheat.
And then I enlisted my colleagues for help eating -- and comparing -- them.  They were happy to assist.
WQXR classical music afternoon hostess Naomi Lewin didn't like the chocolate gluten-free cupcake. "This one tastes like it's made to be healthy."
The spelt chocolate cupcake had a softer crumb, and was good even without the accompanying frosting (which was SUPER sweet, despite an ingredients list that would seem otherwise: brown rice starch, corn starch, tapioca starch, coconut oil, and agave nectar...lots and lots of agave nectar, apparently).
My producer, Jenna Flanagan, disapproved of the gluten-free chocolate cupcake, too. She described it as "black beans with cocoa powder." 
For some reason, the vanilla spelt cupcake was grittier than the chocolate one. Welcomed in cornbread, the texture came as a surprise in a dainty little cupcake.
So, spelt trumps garbanzo bean flour, and spelt with cocoa powder takes the pot (or, cake).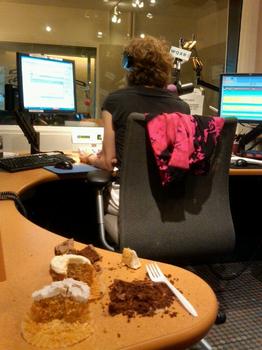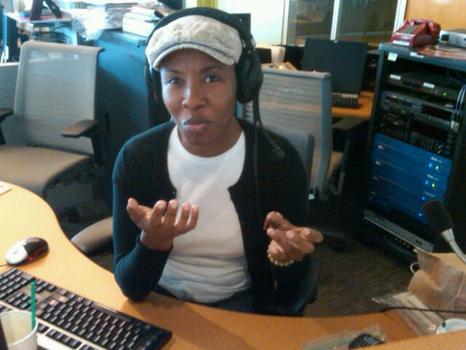 of