Art Basel Miami: Sales May Be Soft, But the Party Goes On
Two thousand artists. Thirty-three countries. More than two hundred fifty galleries. All spread out on a convention center floor the size of 10 football fields. If you're looking for subtlety, Art Basel Miami Beach is not the place to find it.
The gargantuan art expo is packed with dozens of related (and unrelated) events – including roughly a dozen satellite fairs spread out over three municipalities (Miami, Miami Beach and North Miami).
In years past, this high-profile orgy of buying, selling and poolside partying has been the international art world hang-out during the first week of December. But, this year, with the economy stagnant, and the art market at a standstill (auction sales are half of what they were two years ago), there is plenty of hand-wringing about money – as in, will anybody make any?
Laurence Miller, of Laurence Miller Gallery, a photography space located on 57th Street in Manhattan, says that expectations have vastly diminished since 2007, when frenzied collectors would run into fairs the minute the doors opened in scenes that resembled the post-Thanksgiving sales at Macy's. This year, though the atmosphere remains extravagant (the champagne still flows like water), collectors and dealers are more circumspect. One prominent Florida buyer told me she was just "window shopping." Another said he was "looking for deals." Miller, who is showcasing the work of French photographer of Denis Darzacq in a small booth at Art Miami, a decades-old Miami art fair, said that his sales goals are in keeping with the mood. "Last year we did a third of what we did two years ago," he says. "I'd be happy to do that same third again because the market has been very quiet."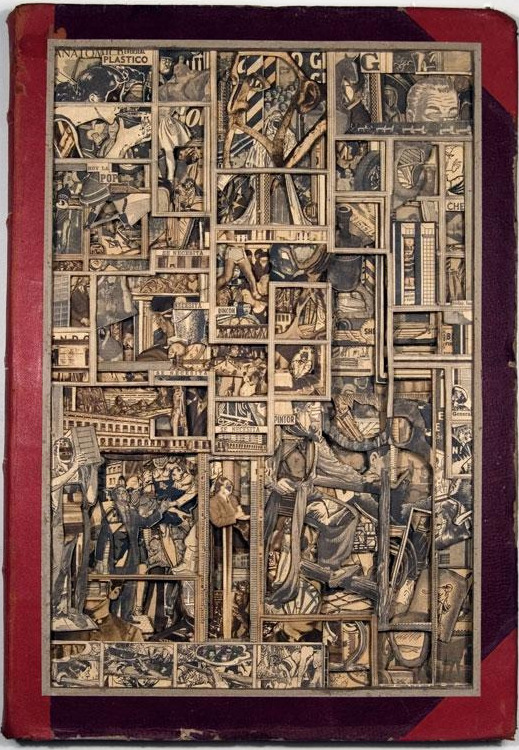 El-Dia by Brian Dettmer
But there is plenty of optimism as well. A number of dealers say they have seen a small uptick in sales this fall. Several other gallerists reported reserves and purchases within the first few hours of the fair's opening. "In the first hour I could have blinked my eyes and it could have been two years ago," says Fred Snitzer, a partner at the Fred Snitzer gallery, a prominent Miami space showing at Art Basel. (He is on the selection committee for the fair.) "You and I and everyone else knows that things are bad. But the people who are interested in buying are buying. The enthusiasm is there."
This comes as good news to the city of Miami, which has worked hard to burnish its image as a new arts center and fill its thousands of empty hotel rooms. Art Basel is a relatively new affair for South Florida (the first fair was held in 2002) and its arts institutions are young (its two main museums, the Museum of Contemporary Art and the Miami Art Museum) are each just a little more than a decade old, which means that any precipitous drops in attendance and related buying could rattle the city's position as a destination on the global arts calendar. Though dealers remained conservative in their financial expectations for 2009, there was a sense of optimism that things were turning around. "I don't think Miami is in any danger of losing the opportunity here," says Dennis Scholl, a local collector who displays parts of his collection at the Wynwood exhibit space World Class Boxing, and hosts private events at his home during Basel. "We've done a great job both as a community to engage the collectors when they come."

In the meantime, the fair, and its dozens of related events, have provided plenty to see and do. In the course of 48 hours, I've seen the stunning over-sized prints of environmental photographer Edward Burtynsky, the symmetric wooden boat sculptures of Cuban artist Kcho, a wall-sized installation by cut-out master Kara Walker and a one-room exhibit by Amy Sillman, an abstract painter who channels Richard Diebenkorn. In a small space across from the Aqua Art Fair in Wynwood, a group of artists led by Miami artist Glexis Novoa, have installed a compelling (and blessedly small) exhibit of contemporary work by mostly Latin American artists under the name Art Baselita. (They even have their own VIP cards.) And then of course, there's the parade of wild outfits and crazy hair colors. One performance artist trolled the Art Miami floor cradling a mini-me replica of himself. At Art Basel, a woman in thigh-high gold boots paraded around in a giant bubble. Sales may be soft this year, but the art will go on.
Check out Carolina Miranda at her blog: C-monster.net.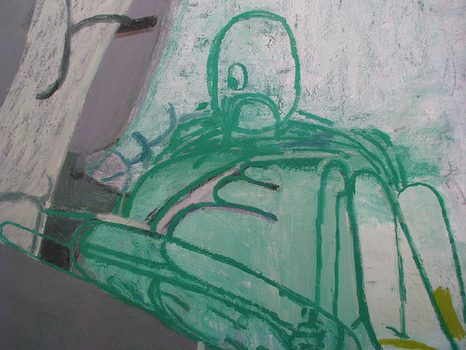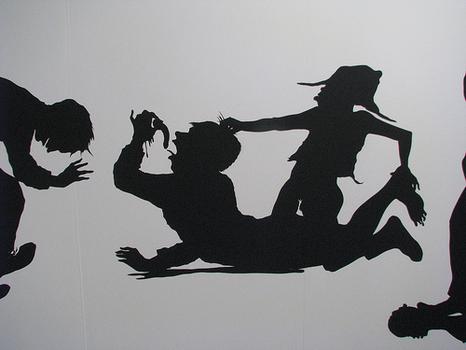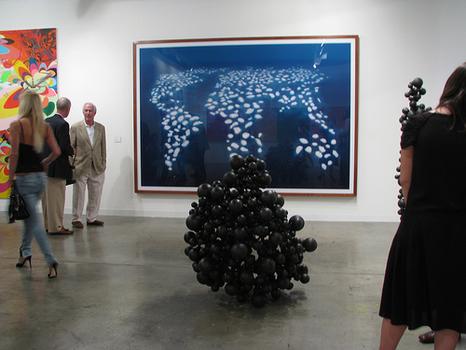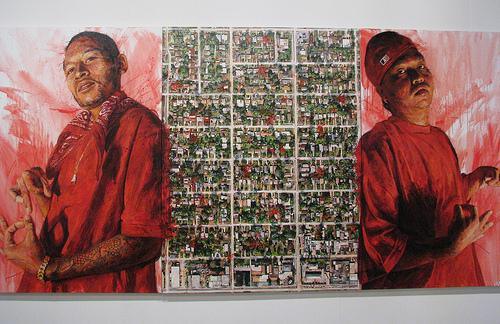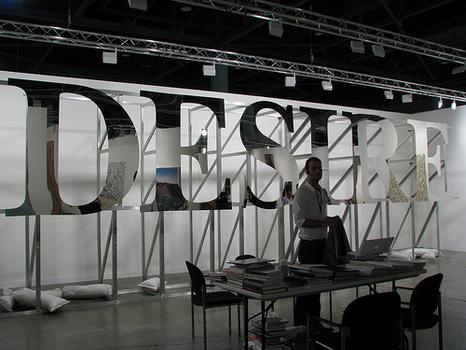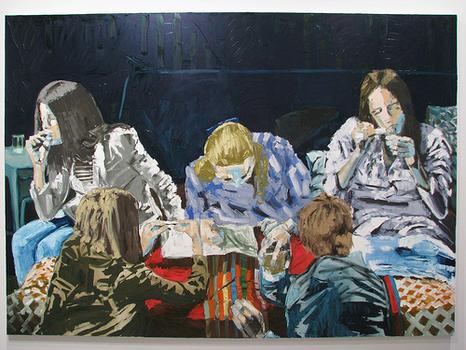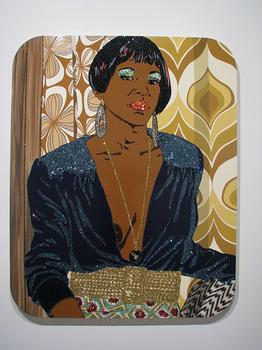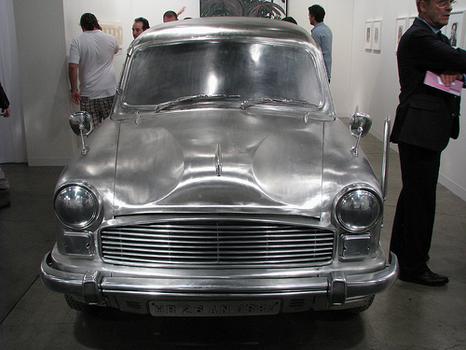 of