New Yorkers Fight Possible Post Office Closures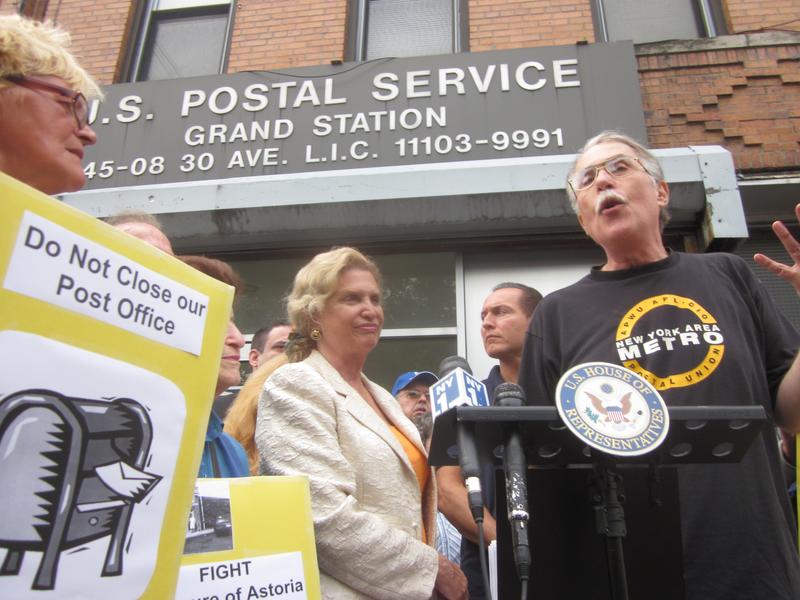 Thirty-four post offices in New York City are among those that could face closure under a new plan by the U.S. Postal Service to monitor 3,653 post offices nationwide to decide if they should be shuttered.
The U.S. Postal Service said the volume of mail between 2006 and 2010 decreased by 20 percent, resulting in net losses of more than $20 billion. To remain viable, it said, USPS would need to shed at least 220,000 jobs by 2015 — such cuts would go against existing collective bargaining agreements, requiring further cuts to be through Congressional legislation.
"Every time I come to this post office there is a line," said Rep. Carolyn Maloney, speaking to a small crowd outside a post office in Astoria, Queens, that made the list. "We're going to keep it open to serve this community. It's essential."
Maloney claims the Astoria facility was singled out because its revenue was $560,392 — less than the $600,000 annual cutoff she said the USPS established.
"We recognize that asking Congress to eliminate the layoff protections in our collective bargaining agreements is an extraordinary request by the Postal Service, and we do not make this request lightly," reads a USPS document posted this week. But the document argues that the "Postal Service is facing dire economic challenges that threaten its very existence."
But workers believe they have already made considerable concessions in earlier negotiations, and are appealing to community residents to join in their struggle.
"What they're doing, they're hitting areas, they're hitting neighborhoods that can least afford to go to the next post office," said John Dirzius, an official with the American Postal Workers Union. "You're not going in your car. Most of our elderly and our handicapped and disabled citizens don't get the opportunity to go to the next one, a mile and a half or two miles up."