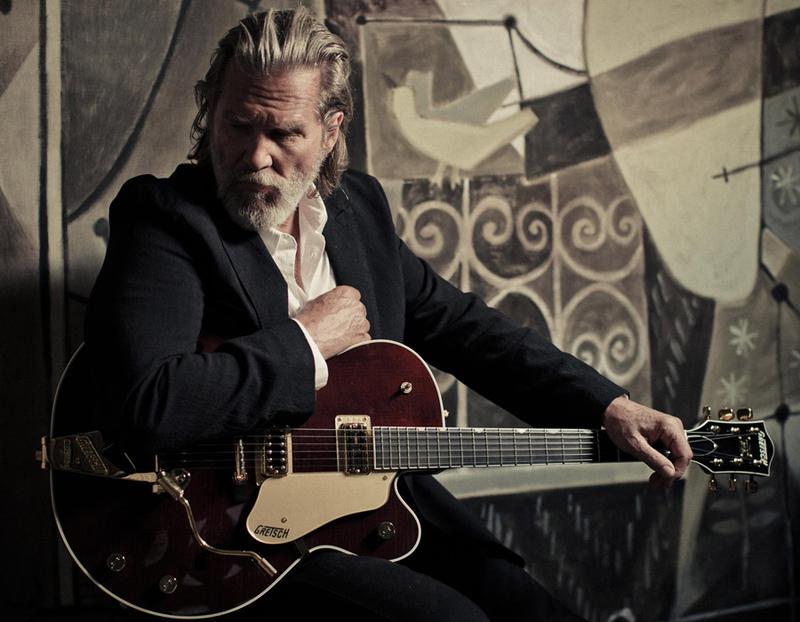 The actor Jeff Bridges has appeared in nearly 60 feature films, and won his first Academy Award this year for his performance as Bad Blake in Crazy Heart. Blake is a washed-up country singer who returns to music, reluctantly. Turns out, Bridges himself was a musician before he was an actor — he's been playing since he was a teenager. His new album, Jeff Bridges, is filled with blues and country tunes, produced by his old friend T Bone Burnett.
Bridges tells Kurt Andersen that performing songs isn't so different from playing a character on screen: "I'm a character too," he laughs. "We're all characters. I don't really know who the hell I am anyway."
But Kurt had to ask: does Bridges mind that, for a swath of the moviegoing universe, he'll always be known as the guy who goes out to buy milk wearing his bathrobe — The Dude, from the Coen brothers cult hit The Big Lebowski? The answer is no; Bridges is fine with The Dude, and loves Lebowski. "It's just like mind candy that thing, just one great scene after another. And wonderful characters."
Video: The Big Lebowski "Sweded"
A couple years ago, director Michel Gondry created a special exhibit of movie sets at the Deitch Projects art gallery in New York. The project was a riff on his movie Be Kind Rewind, in which the characters attempt to remake all the movies in a video store (a practice they call "sweding"). The staff of Studio 360 decided to make a "sweded" version of The Big Lebowski, with Kurt in the title role.