Verizon, Striking Workers Accuse Each Other of Not Bargaining in Good Faith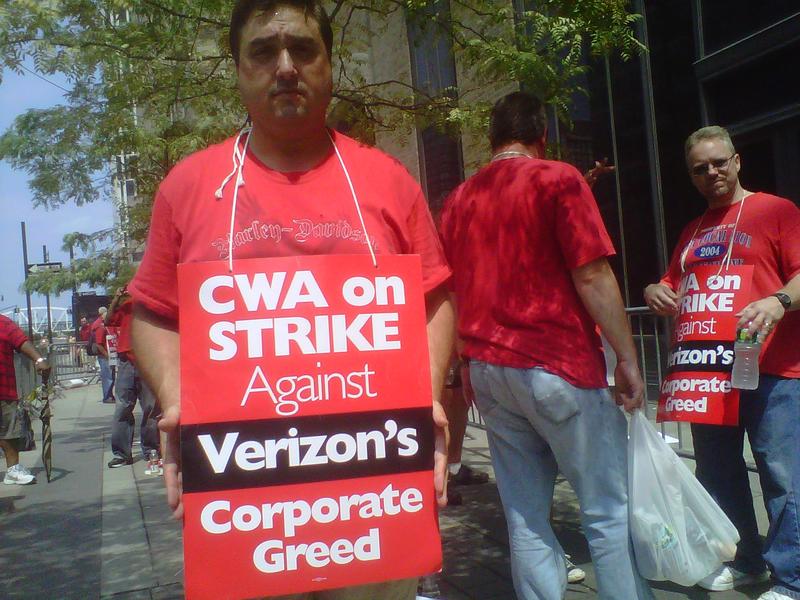 Verizon and picketing workers are accusing each other of not bargaining in good faith, as a strike enters its second week.
The two sides have filed competing charges with the National Labor Relations Board, in hopes that the federal agency will insert itself into the situation.
"CWA is urging the NLRB to immediately order Verizon management to drop its refusal to bargain and negotiate in good faith as the law requires," read a statement on the Web site of the Communications Workers of America, which represents the majority of workers.
John Bonomo, a spokesman for Verizon, said the company is not commenting on negotiations. The two sides are at an impasse over several issues, including the company's demand that workers start paying into their health care plans.
Ellen Danninn, a labor relations expert at Penn State University, said that under Section 8D of the National Labor Relations Act, employers tend to have more leverage.
"If the parties have met their obligations under 8D, and they have reached an impasse and it's a bona fide impasse," said Danninn, "these court decisions give employers the right to implement their final offer."
But she argued that most employers avoided getting to this point because it could demoralize the work force. She also voiced skepticism about Verizon's claims that striking workers were sabotaging company equipment. The company has asked the FBI to investigate the claims.
"I would strongly suspect that the union would advise its members not to do that sort of thing," said Danninn. "All it will do is harm their cause."
But Bonomo said that since the beginning of the strike, 110 alleged acts of sabotage had been discovered, whereas in the six month period before the strike, only 46 incidents had been allegedly committed.
The CWS says it tells all striking workers to act in accordance with the law.