Verizon Strike: Judge Rules To Limit Picketers at Garage Entrances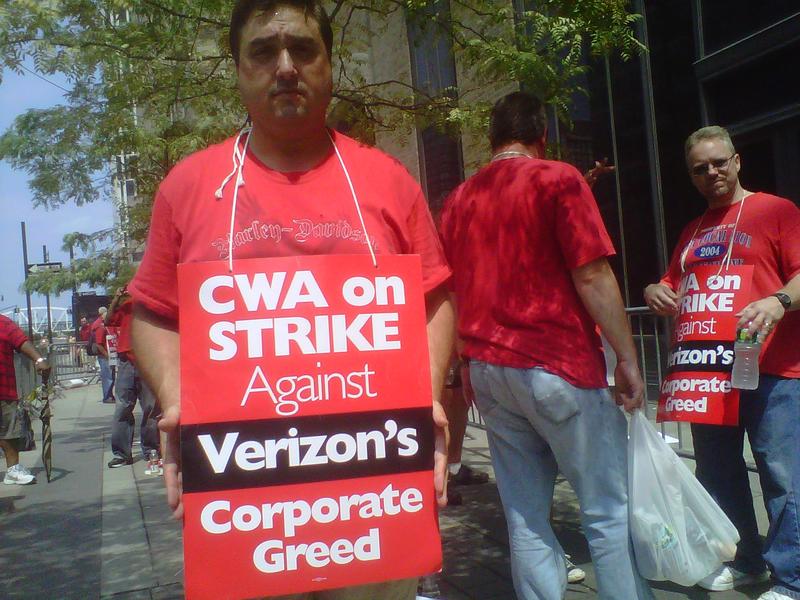 On the fifth day of the Verizon Communications strike, only a specified number of workers were allowed to picket company sites after a State Supreme court judge in Manhattan Wednesday ruled in favor of an injunction filed by Verizon.
Only between six to 50 workers were allowed to protest at each Verizon entrance per site, depending on the number employed at a given location.
The company alleged that picketing workers were blocking trucks from leaving garages around the city and were involved in other acts of sabotage.
John Bonomo, Verizon's Northeast Director of Media Relations, said the judges ruling will help keep the peace.
"For a customer service point of view it was important to get the injunction and also from a safety point of view some of these situations did present themselves with very tense situations and we don't want that of course."
But Bob Master, a spokesman with the Communications Workers of America, said the decision won't affect them very much and they'll continue to maintain lawful, militant picket lines at hundreds of locations.
"Our members are very determined to last one day longer than the company is," Master said. "I think they feel they're really drawing a line in the sand for middle-class Americans across the country."
Verizon's John Bonomo countered that "many of the elements in the current (expired) contract are holdovers from an era when we were really a monopoly business. New York Telephone was the telephone company serving these few regions back in the 60's. The term telecommunications wasn't in anyone's dictionary at the time and we had a guaranteed rate of return — that's no longer the case and we need to change the way we do business. We have to look at how to manage this business for the next 40 years."
Negotiations continue between CWA, The Brotherhood of Electrical Workers and Verizon Communications. About 45, 000 workers from Massachusetts to Virginia are participating in the strike.