Landmark Cable Deal to Bring Wi-Fi to 32 Parks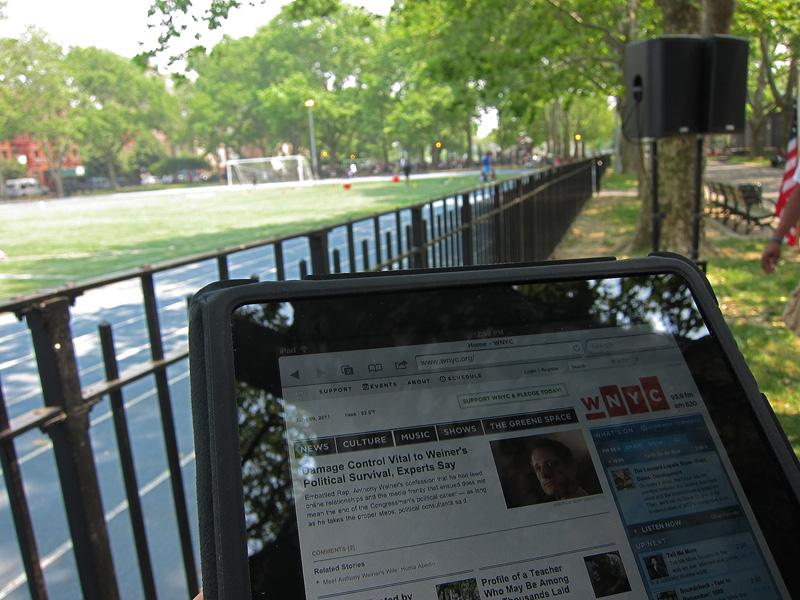 Wi-Fi will be available in 32 public parks within two years as part of a landmark, billion dollar deal struck between the city and cable franchises Time Warner and Cablevision.
The deal, announced Wednesday, set a national precedent for using such a municipal cable deal to help close the digital divide by increase public access to Wi-Fi where it never existed.

As part of the agreement, 40 computer labs with free broadband access will be established with non-profits based in under-served communities that traditionally have not had access to the Internet. Public libraries will also be the beneficiaries of the broadband.

"What's special about this is that we very aggressively leveraged our franchising authority," said Department of Information Technology  and Telecommunication Carole Post. "This is by no means business as usual."
Wi-Fi in the parks will be free for the first 30 minutes and cost 99 cents for non-subscribers of Time Warner or Cablevision for each 24-hour period after that, Post said.
Under the deal, the number of government and public access cable TV channels will increase from nine to 17.

City Councilwoman Gale Brewer, who served for several years as the City Council Technology Committee chair, said seniors and the poor typically have less access to Internet access than others. 
 
"The waiting list of seniors to come in about computers is very long. They have no computer at home," Brewer said. "They've never been on a computer and they probably have grandchildren who are."
 
City Comptroller John Liu said he felt the deal did not go far enough to protect cable consumers from channel blackouts when  negotiations between content providers and cable companies breakdown.
 
"The FCC has recently weighed in on this issue, weighing in on the side of additional protections for consumers," Liu said.
The city's power to negotiate local franchise agreements with cable companies is granted by the Federal Communications Commission.
Post did include enhanced consumer protections in a press statement laying out the deal's features.

Under the Time Warner-Cablevision deal, the city also gets more than $100 million in annual franchise fee revenues.
The two companies pull in close to $2 billion from their city subscribers annually.

Mayor Michael Bloomberg recused himself from the negotiations because of his ownership interests in his communications company Bloomberg LP.
The deal runs until 2020.