FringeNYC: Five Questions for Playwright Mark Hollmann
Mark Hollmann is half the team behind one of the FringeNYC's biggest successes, the oddly-named musical "Urinetown!" which went Off-Broadway and then to Broadway after premiering at the Fringe in 1999. Hollmann, who is a full-time playwright and lives on the Upper West Side, and his collaborator Greg Kotis had a small theater company in Chicago before coming to New York in the '90's with hopes of getting one of their plays into the big leagues. 
This year, Hollmann and Kotis are bringing their new musical "Yeast Nation: (The Triumph of Life)," which is based on the (unscientific) premise that yeast was the first life form on earth.
Julia Furlan: You were at the Fringe in its early days. What was it like then?
Playwright Mark Hollmann: Back in 1999, it felt a little bit like a frontier. Greg and I had to set up a makeshift theater company and once we got accepted into the festival, all of a sudden we had to produce this show now. We put an ad in Backstage and held the auditors at the church where I was then an organist. I believe we cast everybody who showed up, with one exception. One young lady showed up with her boyfriend so we tried to cast her boyfriend, too. I think maybe he couldn't sing, so we passed on him, but we cast everybody else. At that time the Fringe didn't have the notoriety so it didn't mean much that we were doing a Fringe musical. For me, it was kind of a last resort because I thought I had graduated from self-producing.
JF: Did taking part in the Fringe change the path of your career?
MH: If it hadn't gotten seen at the Fringe, "Urinetown!" would not have had a life. It started with our friend David Auburn, whom we had known back in Chicago. David went to see the show at the Fringe and evidently at intermission called producers that he had worked with before and said 'You have to see this.' One of those producers, Mike Rego, I knew from a drama festival. Mike and his two partners saw the show and saw some commercial potential. I was convinced that if the show was going to be produced, I thought it was going to be at a not-for-profit theater because it had an absurd premise and an off-putting title.
JF: Absurd premise. Off-putting title. How did you get around that? Did you think of renaming the show?
MH: Well, there was a critical day or two where we were ready to budge, actually. This was after we had been accepted to the Fringe but before we had opened. Our director was having qualms about the title and he said 'Who's going to want to see this show?' I think possibly Greg was never going to budge on it, but I was willing to entertain the idea of changing the title. We went to John Clancy, the Fringe co-founder and said, we thought should change the title of the show. He said "I advise you against it because I have gotten more calls on that title than any other thing in the Fringe. You've got an attention-getter there."
JF: This year's production, "Yeast Nation" also has an interesting title, and its main characters are yeast cells on the bottom of the ocean floor. What's it like being back?
MH: They've really improved the infrastructure at the Fringe. I should also say that this time around, we actually did get producers who took the burden off our shoulders, so it's nice being a writer only and being taken care of in that sense. It feels like they've gotten more organized, with a lot more financial support and certainly a lot more of a reputation now that they didn't have back then. It feels legitimate. Maybe it should never be legitimate, but it feels like a good match for us right now because we have another show that has an absurd premise and not an off-putting title but a strange title. It feels like we're at home here at the Fringe again because we get to put on the show that we had in our imaginations and see what happens.
JF: Was it easier applying "Yeast Nation" to festivals after "Urinetown!" showed such success? (The show ran on Broadway for more than two years, paying back all of its investors and toured for one year.)
MH:  Well, the Fringe is a juried process, so we had to succeed on our own merits. In fact, we entered "Yeast Nation" to another juried process and we found out a couple of weeks before we got the Fringe notice that it didn't get accepted. It reminded us that we have to be good enough to get in.
"Yeast Nation" will be performed at the Ellen Stewart Theater at La MaMa on August 13 at 8 P.M., August 18 at 5:15 P.M., August 21 at 2:15 P.M., August 22 at 8:15 P.M., August 25 at 2 P.M. This year, "Yeast Nation" was the first Fringe show to sell out a performance.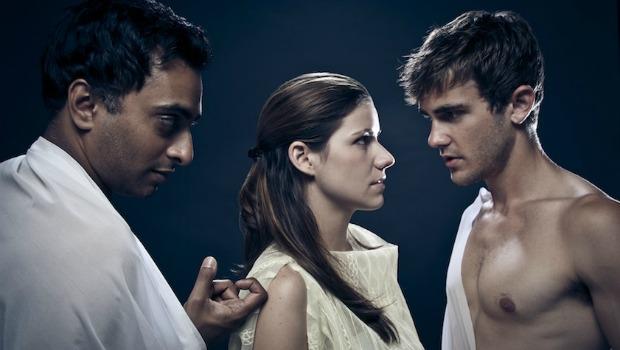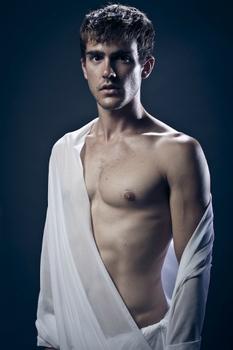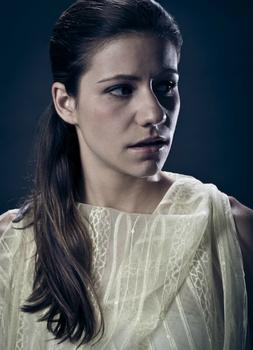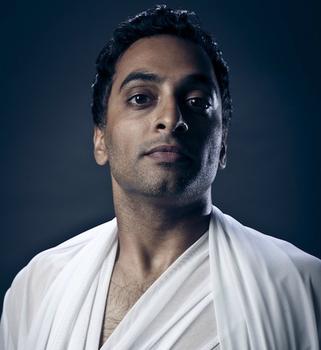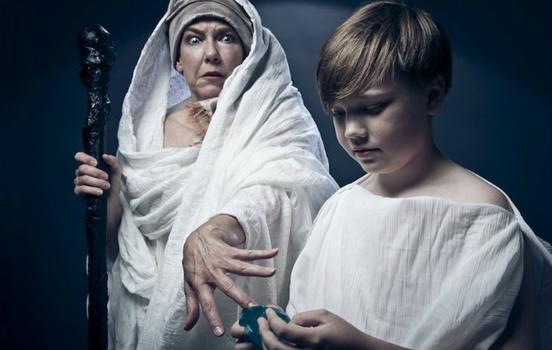 of