A Homecoming: King of Latin Soul Joe Bataan Returns to Central Park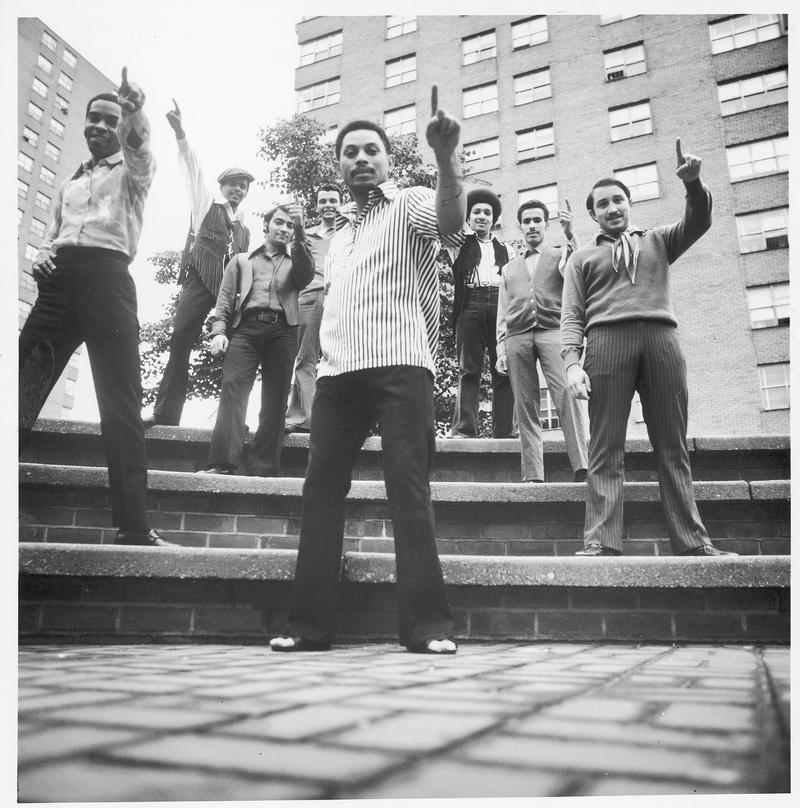 The boys of El Barrio are back. On Wednesday night, Central Park SummerStage presents a free concert of old school Latin boogaloo music with local heroes Johnny Colon and Joe Bataan. For Bataan, who is now 69 years old, the Central Park gig will be a kind of homecoming.
"I've actually slept in that park, I hid my money in that park," said Bataan. "Every girlfriend I had, we walked through that park. We've had fights in there, we played baseball in there. This was our second home."
His first home is a short walk from Central Park to East Harlem, under the stone arches of the Park Ave. Viaduct and past the George Washington Carver housing projects. Before Bataan became known as the King of Latin Soul, he played stickball at White Playground and hung outside the 6 train subway stop at 103rd St. and Lexington Ave. 
"This was our headquarters back in the day," he said. "That train station is really transient and everybody had to pass through here. So if you wanted to meet your girlfriend or if you were throwing a dance and you wanted to advertise, this was where you would stand...This was like the center of Spanish Harlem, at least to me it was."
(Check out the map below for some of the East Harlem spots where Joe Bataan hung out. Map by Abbie Fentress Swanson)
The subway station's echo effects made it a good place for Bataan and his friends to sing doo-wop, and it inspired a hit record in 1968.
"I knew I was gonna record this song called 'Subway Joe' so I had the title without the music and without the words," he said. "I had to sit down at the piano and we visualized the train and played it like a Latin boogaloo. Then we had to develop the story," Bataan said with a grin.
(Mr. Conductor what stop is this? 103rd Street!)
Well I took the subway downtown one day
Just to find me some Chinese food
And as I sat down and looked up well, what did I see
There was this little girl a sure looking good
In "Subway Joe," Bataan meets a girl on the train who's tired after a long day. He tries flirting with her, but all she wants is his seat.
She said mister won't you get up and let me sit down
Can't you see I've been working all day
My back is aching and my feet are beat
And I'm afraid I'm gonna need your seat
Bataan never quite catches on, and soon faces her wrath.
"'She kicked me on the knees, smacked me on my head,'" Bataan chuckles while reciting the lyrics. "And it just had a ring to it if you sang it right and did it with that syncopation: 'Well, as the train started moving swiftly down the track, I started counting the bruises she made on my back.'"
"Subway Joe" is classic Joe Bataan, combining traditional R&B with Latin boogaloo to create something new. Bataan signed with Fania Records in 1967 and released a string of successful albums into the early '70s. He founded the legendary Salsoul Records and stuck around long enough to record one of the earliest rap songs in 1979 — "Rap-O Clap-O."  But he never forgot where he came from, as depicted in the cover art for albums like Poor Boy, Mr. New York & the East Side Kids, and Riot!, which feature his old neighborhood haunts.
The album cover for Riot! was shot on some benches at the Carver projects where Bataan used to hang out. He was half-Black, half-Filipino, but his friends were all Puerto Rican and he joined their gang, The Dragons, at age 15. His first big turf battle was at 106th St. near St. Cecilia's Church.
"These guys surrounded us and their jargon at the time was, 'Hey, you boppin'?" Bataan said. "That means are you fighting? And everybody looked at me and I said, 'They're joking, this is not really happening.'  It was actually that picture of 'West Side Story,' but it was for real. Everybody had chains, bats, and, of course, one guy had a zip gun, where Fernandito got shot in the leg. And when the shots went off, that was it. It was for real."
Bataan eventually became the gang's leader but then was sent to a juvenile reformatory upstate (twice). When he got out a few years later he turned to music full-time. He taught himself piano and recruited the Latin Swingers — local teenagers who played borrowed instruments at the community center. 
"You would see us down the street pushing an upright piano, and they weigh about 600, 700 pounds," Bataan said. "I had the guys help lift this piano five stories down. And we were rolling this piano down the stairs and everybody was mocking us. They said: 'Who you trying to be — Eddie Palmieri or Tito Puente?' And I said, 'Well, you'll see one day.'"
(Check out the video for Joe Bataan's "Ordinary Guy (Afro-Filipino)" below.)

Bataan composed songs like "Ordinary Guy" and "What Good is a Castle" at the piano in his sixth floor walk-up on 104th St. The bittersweet ballads captured both his dreams and disappointments.
"I lived on the top floor and actually, when I looked down I saw the dirt on the street," he said. "And I wrote that song, 'What Good is a Castle' and that was my castle. Like, 'What good is a castle way high up on a hill?' The hill was six stories high."
What good is a castle
Way high up on a hill
If you're chained down, and you're crippled
And you're six stories high
What good is a playground
Full of lovers beneath your window pane
If every time you watch them
It starts to rain
"I was struggling through my music," Bataan said, "and it just became magic. And of course when the bridge comes it's, 'Something inside of me/Keeps repeating/You better hang on, boy.' And that's really Joe Bataan right there. When you hear that 'You better hang on boy' and I end the song with that, you really feel like I'm crying in the wilderness."
Bataan did hang on, and so did the neighborhood. Gangs don't go 'boppin' like they used to, and realtors call Spanish Harlem 'SpaHa' now. Bataan eventually got out and toured all over the world, but in many ways he never really left. When he takes the stage in Central Park Wednesday night he will sound a lot like the guy who used to sing his heart out "Under the Street Lamp."
Bataan says the folks from the old neighborhood expect nothing less.
"I remember this story, a young lady was stuck by the phone booth and I was running to an appointment and then I passed her in a hurry and she said 'Wait a minute, aren't you Joe Bataan?' I said 'yes, how you doing honey' and I continued to go on. She said,  'Don't run away from me! I just spent my last $6 dollars from my welfare check to buy your record.'"
Bataan paused. Then he said the look in her eyes was "dead serious."
"I stood there frozen and she said 'Let me tell you, there are other people like myself.' And she was absolutely right," he said. "She spent her last $6 and bought something that I had created and that she loved. And I never forgot that."
Joe Bataan's Central Park gig kicks off on the mainstage at 7 P.M. on Wednesday night.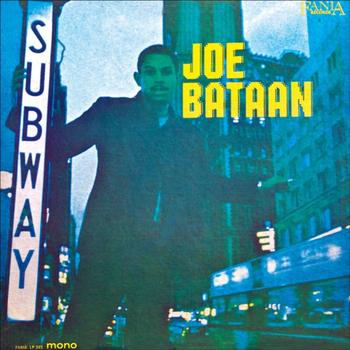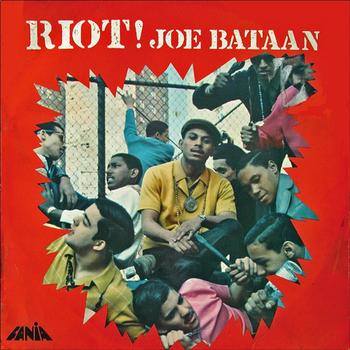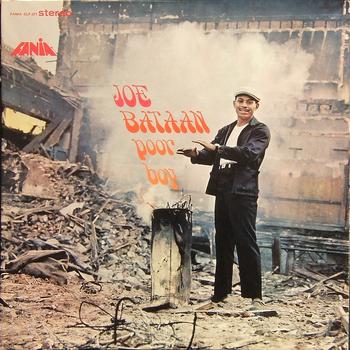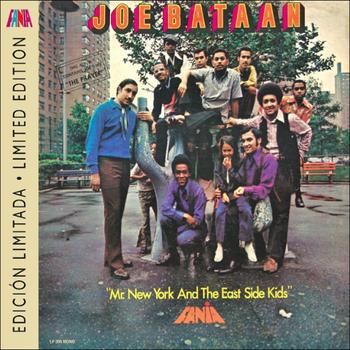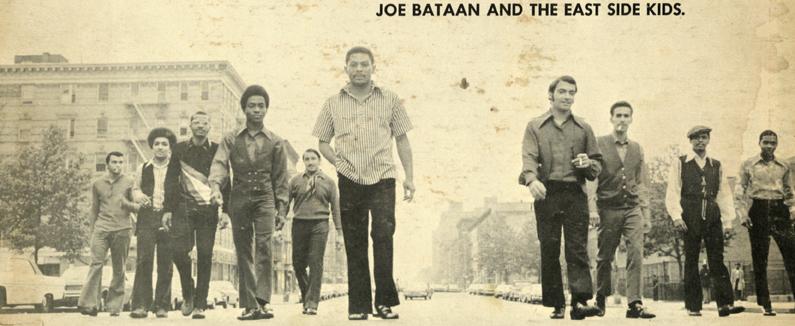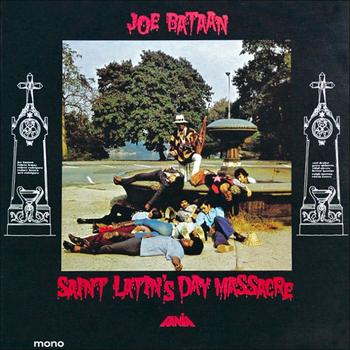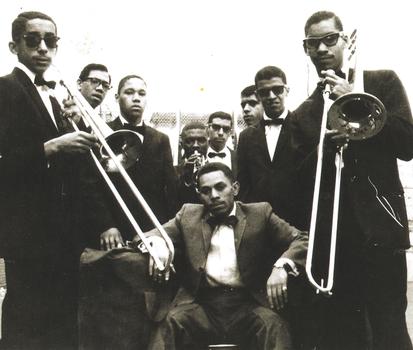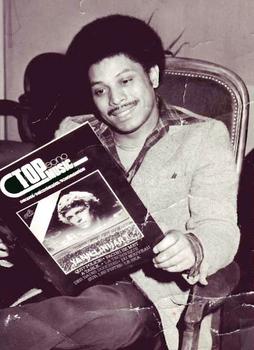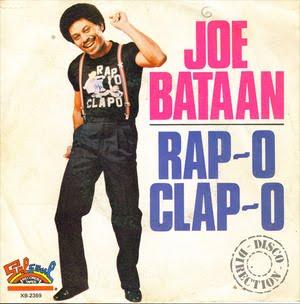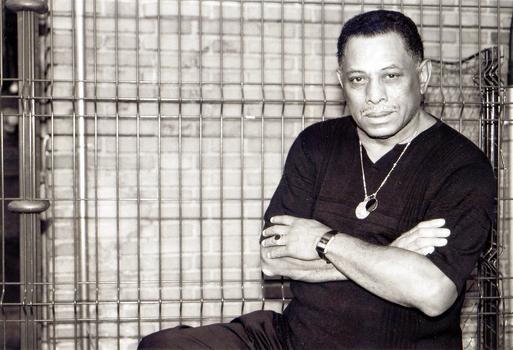 of