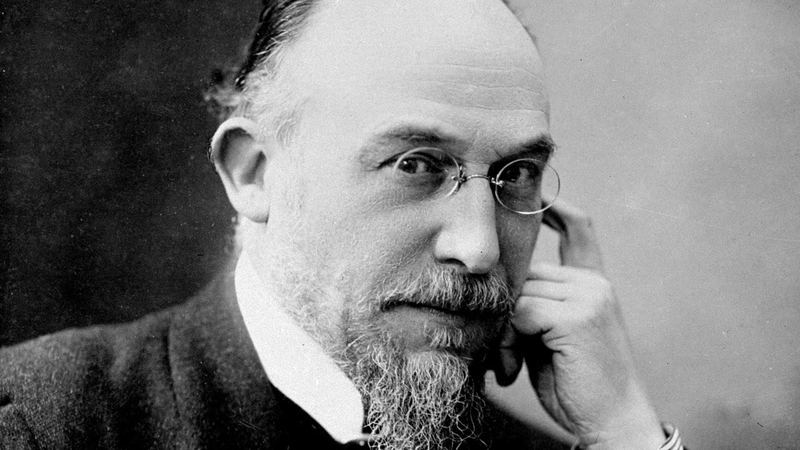 Tomorrow is the hundred fiftieth anniversary of the birth of the French composer Erik Satie.  As WNYC's Sara Fishko tells us, Satie's music and thinking were more in tune with our time than with his own, in this edition of Fishko Files.
Music by Satie heard in today's piece:
Gymnopedie no. 1
D'Holothurie -From Embryons Desseches
Sur un Casque (from Descriptions Automatique)
Sur un Vaisseau ( same as above)
Je Te Veux (Café song)
Vexations
Parade (ballet), Maurice Abravanel conducting Utah Symphone Orchestra
Furniture Music –Wrought Iron Tapestry
Gnossienne
Gymnopedie no. 2
All piano pieces performed by Jean-Yves Thibaudet (Decca — the Complete Solo Piano Music of Satie)
Stuart Isacoff is a pianist and music writer. His Wall Street Journal article on Satie appears tomorrow, May 17.
Dr. Caroline Potter's book "Erik Satie, A Parisian Composer and his World" is published by Boydell Press.

WNYC Production Credits
Executive Producer: Sara Fishko
Mix Engineer: William Moss
Managing Editor, WNYC News: Karen Frillmann