Hundreds Line Up to See Alexander McQueen Show Before it Closes
An hour before The Metropolitan Museum opened for business on Friday, over 200 people had lined up to see the museum's "Alexander McQueen: Savage Beauty" show, which closes on Sunday.
At 8:30 A.M., the line snaked down the museum's steps and north up Fifth Ave. to 84th St.
The first person in line was Jim Storm, who got there at 6:45 A.M., nearly three hours before the museum opened its doors.
"It's supposed to be scary and beautiful, I've just heard so much about it," said Storm, who works at the New York Botanical Garden. "I'm not even a fashion person but it just seemed like something I better come see."
Storm said he came on Thursday at 10:30 A.M. to see the late British fashion designer's show, but that it looked impossible to get into the museum.
"There was a line for the line," he said.
"Savage Beauty" opened on May 4 to record-breaking crowds and since then, over 600,000 people have seen the show. A museum official said he expected the exhibition would bring the highest number of visitors the museum had ever had before it closed on Sunday.
In June, the Met announced it would extend the McQueen show by two weeks to accommodate the high demand and that it would open the Costume Institute exhibit on Mondays, when the museum galleries are usually closed. To date, more than 17,000 people have paid for $50 tickets to see the show during the eight Mondays the museum's been open.
Last month, the museum announced that its members could check out the show an hour before the museum opened and that the museum would stay open till midnight during the final weekend — Aug. 6 and 7 — of the show. More than 20,000 people have become members since the show opened, representing a nearly 15 percent increase in the museum's membership .
Karen Dahl and Brian Reich were two of them — they paid for a $200 family membership after hearing there would be a two to three hour wait to to see the McQueen show before it closed.
"We'd been thinking about joining anyway and this just made the decision," Dahl said.
Gwen Calderon said she tried to become a member this week.
"This week I decided I would try to do that but the line for becoming a member was so long, it was wrapped around the Great Hall," she said.
Nearby, Todd Mario, was not a member but said he thought he would regret not seeing the show — even if he had to wait for hours.
"His vision, the detail, the tailoring, the everything — he's just a genius," Mario said. "It's a true tragedy that he's no longer with us...It's a shame that unfortunately people have to pass on before everyone realizes what a true talent they were."
When asked if the show would be extended again, a museum spokesperson said it couldn't keep "Savage Beauty" up any longer due to the next show, "Wonder of the Age": Master Painters of India, 1100–1900, being installed soon.
Check out a slideshow of McQueen fans waiting in line below.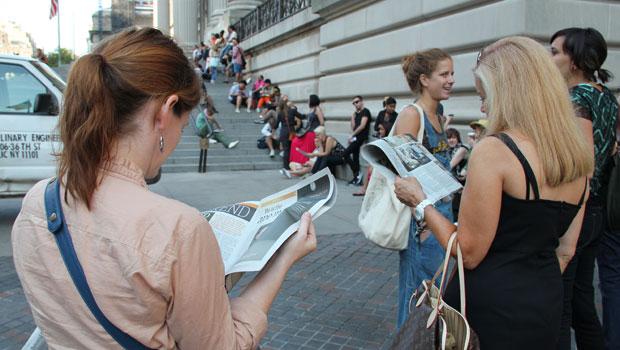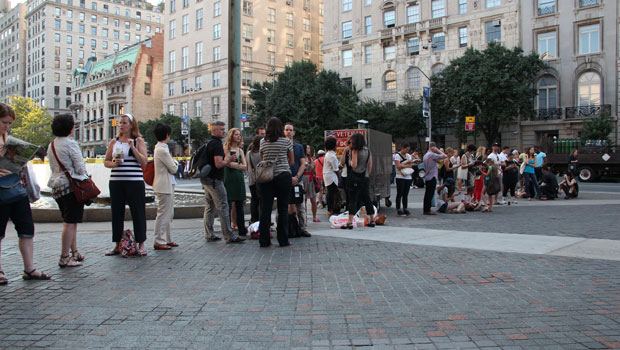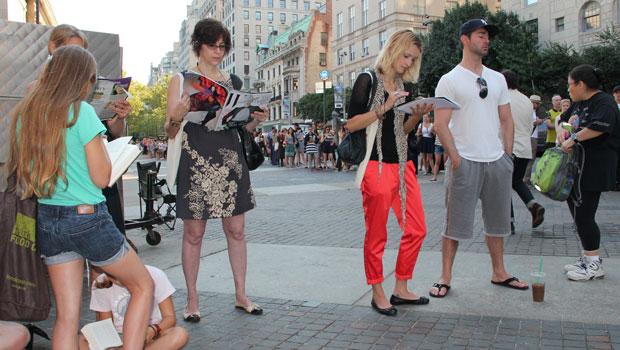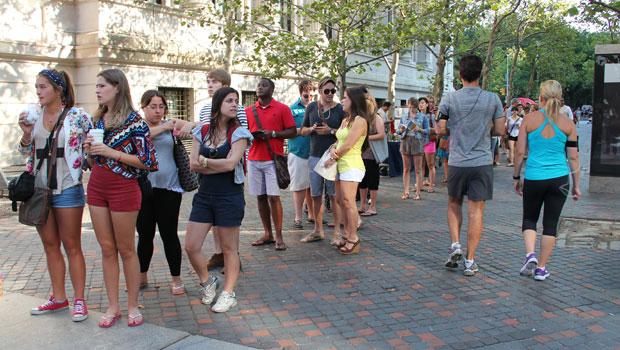 of