Hidemi Takagi Turns Imported Food into Art at Times Square
Diversity on the streets in New York City can be at its most visceral and eye-catching when you find it on the shelves of a neighborhood grocery store. Artist Hidemi Takagi has taken photos of food found in the city's various immigrant enclaves -- from a box of Mexican mole to canned herring from Poland -- and turned it into art. Takagi's exhibition "Blender" is the latest public art project to come to Times Square.
Takagi, who was born in Kyoto, Japan and now calls Brooklyn home, photographed canned, boxed and packaged items from 47 different countries and referenced them with the 35 New York City neighborhoods where she bought them.
"The look of these food packages often has an old-fashioned feel: bright, saturated colors and outmoded designs that are rare both in Japan, where I'm from, and America, where I now live," said Takagi on the Web site of the Times Square Alliance, which organized the show. "Through this project I hope to show that art can transcend time and language even through the simplest imagery found on a candy wrapper. 'Blender' is a lens into New York's immigrant communities and cultures."
From Bosnian salt from Arthur Avenue in the Bronx to Slovakian chocolate from Long Island City, the message is clear: Follow your tastebuds.
"Blender" is on display in the Times Square Visitors Center as well as on 25 trash cans throughout Times Square through the end of August.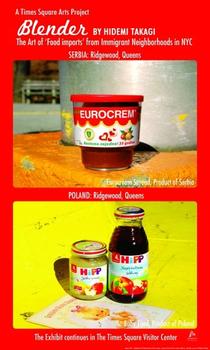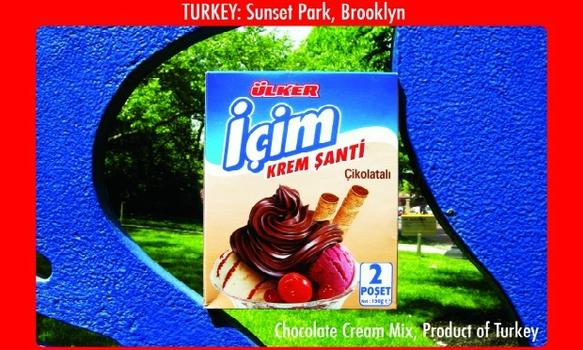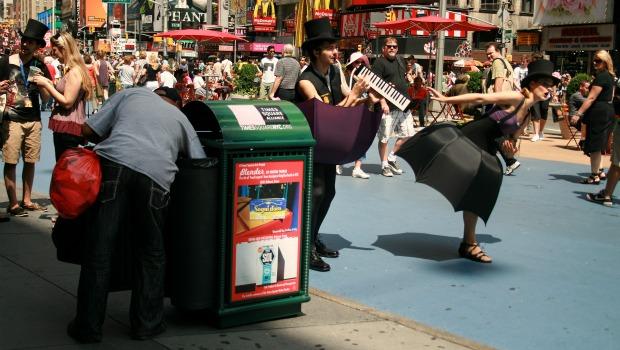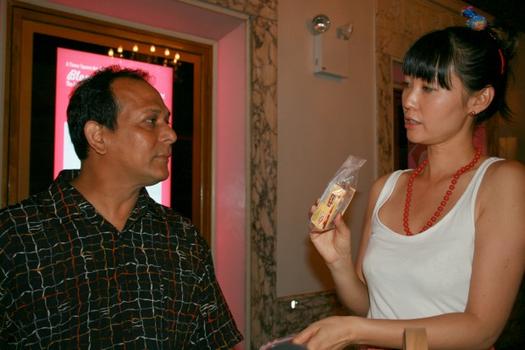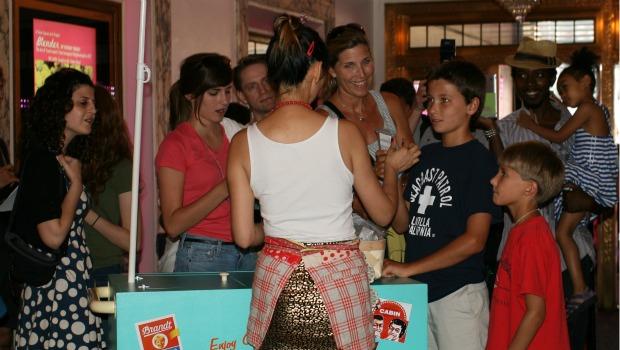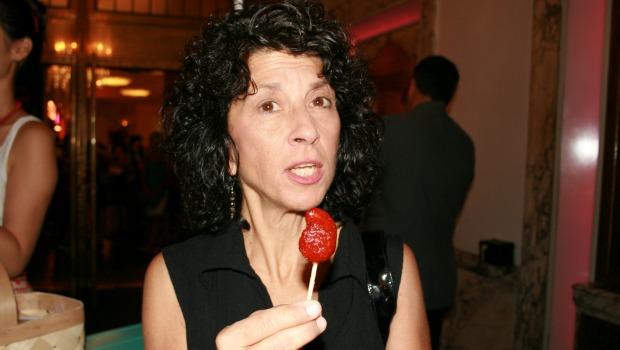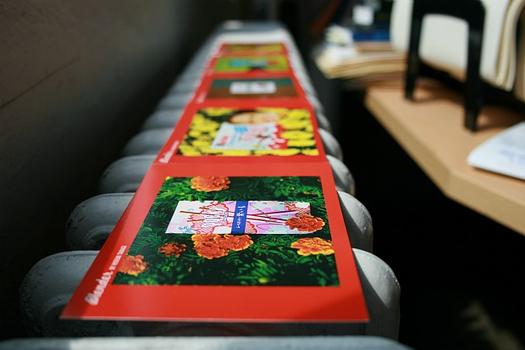 of