World Trade Center Cement Workers Reluctantly Return to Work
After walking off the job for 3 days in a row, most workers at the World Trade Center returned Thursday morning after their contracts were extended for another 2 weeks. A contingent of over 50 concrete and cement workers, whose contracts do not restrict them from striking, held out for about an hour.
"We stand here, we stand strong, we fight for what we want," one worker shouted. Concrete workers amassed in front of the PATH train entrance on West Broadway and Vesey, where workers have been gathering for the past three days.
"We all need to get back to work, we already lost a couple day's pay. We got families to support and bills to pay," Bobby, a 36-year-old concrete worker from Brooklyn said. "We could be out again Monday or tomorrow, it's kind of ridiculous to go back in," he added.
Concrete workers' contracts expired on July 1, and they've been working without a contract since then. On Wednesday night, the contractors and union representatives agreed to a two-week extension on talks. Workers were ordered to return to work today
But many concrete workers questioned the value of walking off for three days, only to return to work today.
"We lost three days for nothing," Kenny, 51, from Long Island, yelled.
Kieran O'Sullivan, the secretary treasurer for Cement and Concrete Workers Local 18A arrived around 8:00 a.m. and pleaded with the workers. "Things are bad, but it's not the worst, please go back to work," he said. "There's no benefit to staying out here."
O'Sullivan told WNYC that negotiations are going well.
"This job means everything to me. All we want is just a fair contract, said Chris, 36, from New Jersey. "We work hard enough, a lot of guys get hurt on this job, the least they can is pay us the money that we deserve."
After O'Sullivan arrived, the workers filed into work, scanning their cards at the entrance, and donning their hard hats.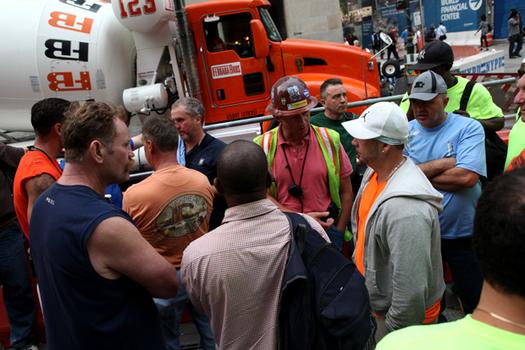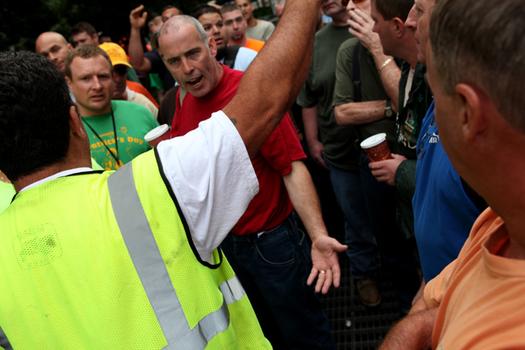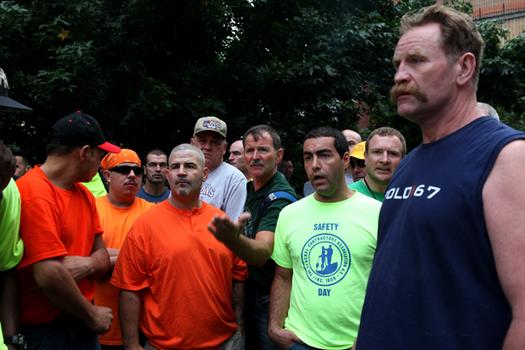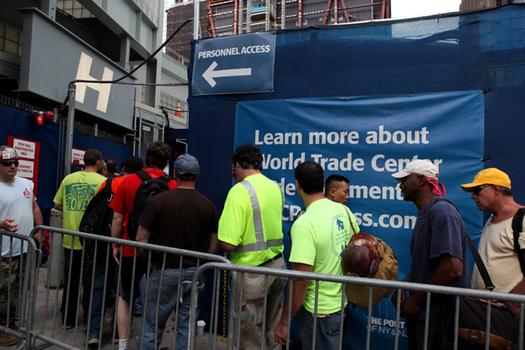 of