Could Brooklyn's Barclays Center Be Future Home for the New York Islanders?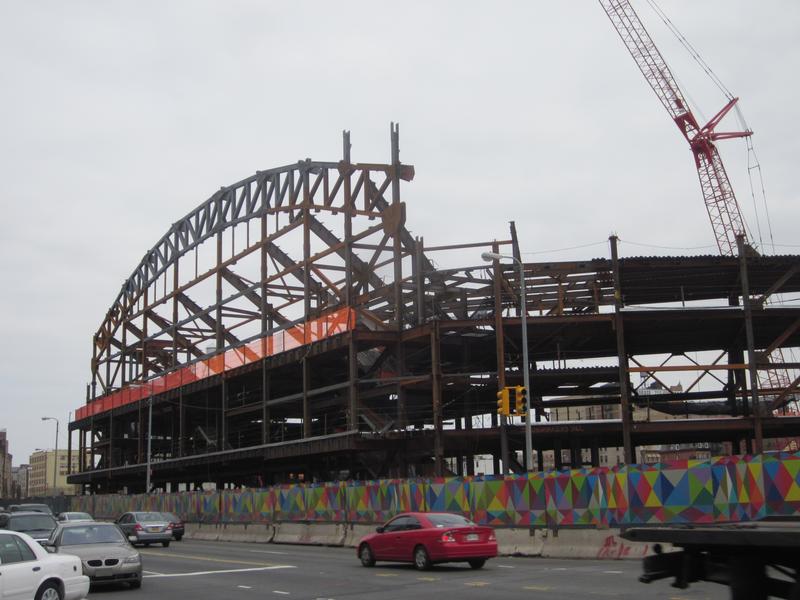 The New York Islanders are stuck with the aging Nassau Coliseum after voters rejected a plan this week that would have revamped the arena.
But the team could still decide to relocate when its lease expires in 2015.
Brooklyn Borough President Marty Markowitz said he would welcome the team to the Barclays Center, the arena under construction at Atlantic Yards.
The sports complex will be home to the Nets basketball team starting with the 2012 season, but that schedule leaves the arena empty about one-tenth of the time.
Wayne McDonnell, a sports management professor at NYU, says Islanders hockey games would be a boon for the new arena.
"It actually gives the Barclays Center another avenue for revenue, growth and opportunity, and also helps them fill an additional 41 days on their calendar each and every year," he said.
However, McDonnell said that putting a hockey rink in Brooklyn does involve some risk.
"The game is a tough product to push these days, especially in New York, where sports fans are over-saturated," he said.
The Nassau Veterans Memorial Coliseum opened in 1972 and has hosted basketball, hockey and concerts over the last 39 years.