Bloomberg Raises Private Funds to Save January Regents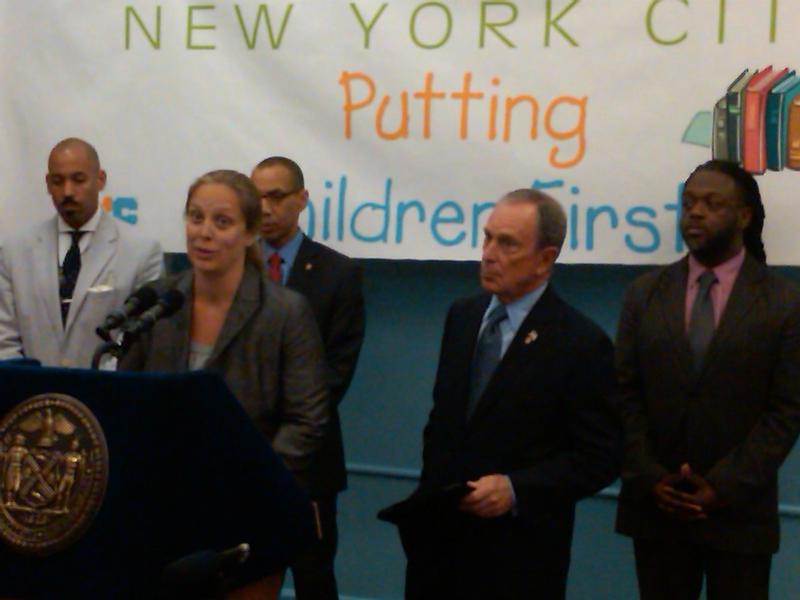 The state will continue to offer Regents exams to high school students in January, thanks to a fundraising effort by Mayor Michael Bloomberg. The tests are offered three times a year and the new state budget had cut the winter exams to save money.
Mayor Bloomberg said Wednesday that he raised $1.5 million dollars to save the tests statewide because a few thousand students take them each January in order to graduate during the winter.

"Eliminating the January exams would have forced them to delay college enrollment or begin new jobs until the fall, and that in turn could have put many of them at risk of dropping out before passing the exams that they need to graduate," he told reporters.
In New York City alone, 150,000 Regents exams were taken in January of this year. Students who take the exams often fell behind during their senior year and need a few extra months to graduate.
Sarah Scrogin, principal of East Bronx Academy for the Future, said one of her students passed three exams in January and is now back on track to graduate. Others use the tests as an opportunity to accelerate, and move on to Advanced Placement courses.
Bloomberg says the $1.5 million dollars he raised came from his own philanthropy plus five other anonymous donors who each gave $250,000.
"It's sad in some senses that the state didn't do what it had to do but it's heartwarming to know that there are some individuals out there who care enough about the city," said Bloomberg.
But the mayor and Schools Chancellor Dennis Walcott also made it clear that this is a short-term fix. They called on the state legislature to restore the money next year so the tests can continue in 2013.
That sentiment was echoed by education advocates, and by Ernest Logan, president of the Council of School Supervisors and Administrators, which represents city principals.
"We've come to a sad state of affairs in New York State when we have to raise private funds to support public education," said Logan. "We urge the legislature to work with the governor to find a long-term solution to this serious problem and put our children first."