150 Tombstones Knocked Over At Philadelphia Jewish Cemetery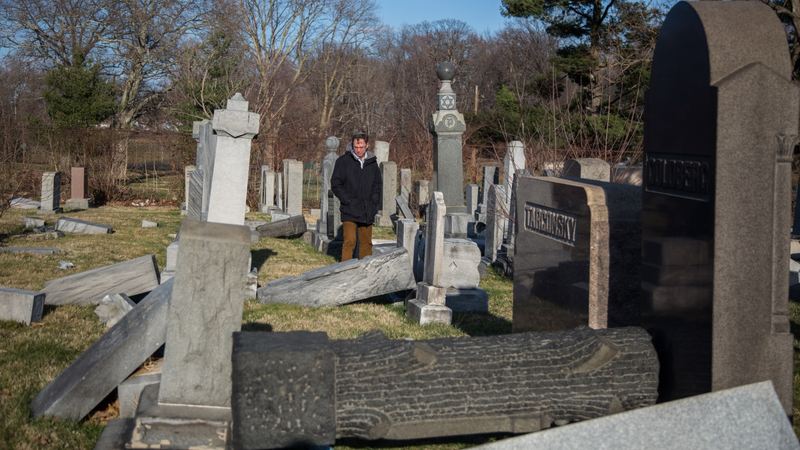 The FBI and Justice Department are investigating threats against Jewish community centers and schools around the country. On Monday, there were 20 incidents in states including Alabama, Delaware, Florida and Pennsylvania.
Over the weekend, the Mt. Carmel Cemetery in Philadelphia was vandalized. Cemetery administrators say more than 150 tombstones were knocked down. Ari Wolfman-Arent (@Avi_WA) of Here & Now contributor WHYY went to the cemetery and has our report.
Copyright 2017 NPR. To see more, visit http://www.npr.org/.