Nassau County Voters Reject Coliseum Plan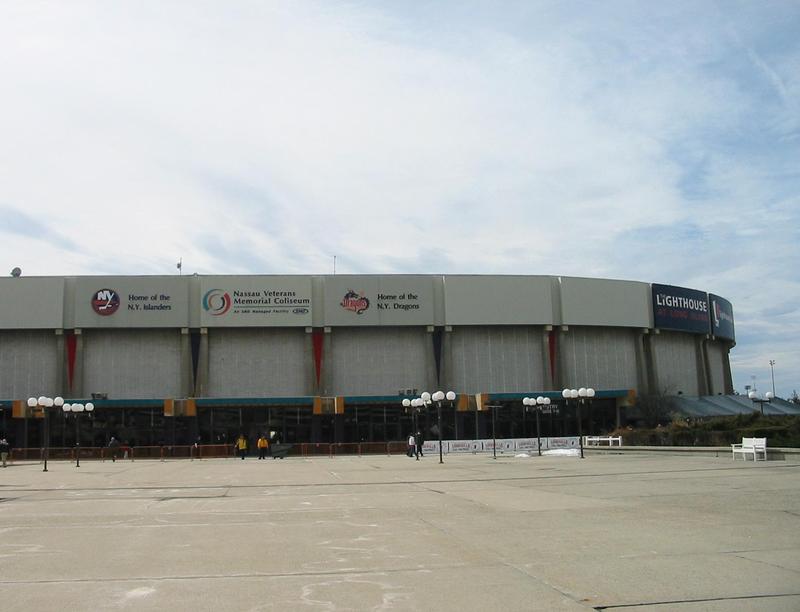 Nassau County voters have defeated a plan that would have allowed the county to use $400 million to redevelop the Nassau Veterans Memorial Coliseum and surrounding area on Long Island, which is home to the New York Islanders hockey team.
Election officials said some 160,000 ballots were cast, with 56 percent of voters voting against the plan. The county's Democratic Elections Commissioner, William Biamonte, said voters saw the plan as a tax increase, and weren't buying it. He also said voters weren't happy about the referendum date set by the project's boosters, who include County Executive Ed Mangano.

"That they scheduled this on a Monday, on August 1, in the summer, resonated with voters," Biamonte said. "They saw this as a voter suppression effort, to try to tilt their vote in the 'yes' column, and I think that hurt their credibility."

Biamonte said the message was clear. "People saw it as something that was being, you know, sneaked passed them in an un-Democratic way, and that undermined what they were trying to sell."

Others feel the defeat ultimately came down to partisan politics. Eric Alexander, the executive director of Vision Long Island, a non-profit advocacy group that supported the renovation. He said Democrats opposed the project because it wasn't their proposal.

"It really ended up being a Democrat and Republican thing, unfortunately," Alexander said.

Alexander said Nassau County residents also preferred the previous Lighthouse plan, which would have been privately paid for by developer Charles Wang, who owns the New York Islanders. But that proposal had a hard time getting past local lawmakers.

Supporters of the most recent proposal said it would have brought jobs and revenue to the financially-struggling county. Nassau County residents pay the highest property taxes in the nation. The county also faces fiscal trouble, and control of its finances is now in the hands of a state panel, the Nassau County Interim Finance Authority.

Some opponents objected to the idea of using county money to fund the project, which would have included a minor league baseball field.

Jim Castellane, of the Nassau/Suffolk Building and Construction Trades Council, said voters were also worried about property taxes.

"When you tell people on fixed incomes that their taxes are going to go up, that's something that scares them very much," Castellane said.

The Nassau County Interim Finance Authority said property taxes could go up as much as $58 per household a year under the plan.

The future of the Coliseum and the New York Islanders remains in doubt. The team's contract expires in 2015, and it's unclear whether they will chose to stay at the stadium as it is now. County Executive Ed Mangano has already issued a new request for proposals to develop the site.
Tracie Hunte contributed to this report.