Niche Market | Fencing Equipment
New York is a city of specialists from foodies to academics, laborers to shopkeepers. Every Wednesday, Niche Market takes a peek inside a different specialty store and showcases the city's purists who have made an art out of selling one commodity.

Blade Fencing
245 West 29th Street
NY, NY 10001
The window dressing is a little menacing -- long swords and sabers evoking a bloody medieval battlefield. But a slide of the metal gate and a step through the door of Blade Fencing reveals an autographed photograph of Zorro and racks of protective gear along with the épées, foils and sabers essential to the sport of fencing.
An oversized image of the 75 year old owner, Stanislav Bardakh, sparring with an opponent, is depicted on a curtain that hangs behind the sales counter. Speaking with a thick Russian accent, Bardakh explained why he began fencing at the age of 16 in Ukraine, which was then part of the Soviet Union.
"I had friend who was doing weight lifting, wrestling, and I didn't have no skills for this sport, and I choose because it's a really interesting game. I was playing chess good and I was fencing very good," said Bardakh, sitting in his office on the second level of the store, framed by family photographs.
According to Bardakh, smarts is the number one attribute that makes a good fencer. "You must know how to deceive your opponent," said the former coach. When told that Facebook founder Mark Zuckerberg is a fencer, Bardakh quickly quipped, "because I said, you have to be smart."
When Bardakh immigrated to America in 1979, he continued his coaching career and opened a fencing gym -- or salle -- in Manhattan, before starting his retail fencing equipment business. 
Along with the sporting gear, Bardakh sells staging equipment for film and theater productions. "For the actors, they must know fencing, because everyone knows Hamlet -- it never dies." The stage swords look somewhat different from the 21st century gear. There are also maces and long swords in stock, medieval equipment for renaissance fair enthusiasts who desire the weapons of their chosen era. To suit up with basic competition fencing equipment -- a sword, knickers, gloves, jacket and mask -- costs about $90.
Carlos Leon, who has been working at Blade for eight years, says there's been a burst of interest in New York since the U.S.A. team -- including Brooklynites Keeth and Erinn Smart-- took home a slew of fencing medals in the 2008 Olympic games. For himself though, it was an episode of Star Trek in which the character Sulu fenced that got him hooked.
"I saw him moving around, fencing and moving and I was like, wow, that's cool. And after that I started actively looking for fencing stuff like, Errol Flynn, watching Robin Hood, watching all the classics," Leon said.
The store keeps an armorer on staff, a Russian immigrant named Yosef who individually assembles each foil, saber and épée (all of which have different rules of play). Yosef also embeds electronic body cords into the fencing uniforms, so that each time a player gets poked in a match the point is automatically marked on a scoring box.
The equipment has evolved over time, and recently, upper level players have switched to plastic visors in lieu of the mesh metal masks to protect their faces. Why? The influence of television producers.
"They want to see the expressions, the expressions of the fencer. They want to see the glances, the looks, the grimaces, everything that they do," said Leon. 
Niche Market: What's the most popular thing that you sell?
Stanislav Bardakh: Right now in U.S. it's saber, it's one of the weapons most popular. Why?, Because saber made unique results in U.S. Actually fencing never was an American sport and when they won gold metals, and a lot, it became popular.
NM: Have you had more customers as the sport becomes more popular?
SB: Not really. Why? Blade as a company was dominating like 17 years in the country and in Latin American countries, but right now a lot of Chinese companies make big competition.
NM: What makes a good fencer?
SB: If you're smart and you know how to deceive your opponent, you are a fencer. Plus if you have good stamina, plus if you have endurance and speed a little bit, but number one you have to be smart, because every opponent has different technical, tactical skills, and you have to know how to deceive.
NM: Why did you stop coaching?
SB: Because it's difficult. I had three companies, come on, I'm 75, it's difficult. After whole day long work and then go teach a private lesson. I will ask you a question. Have you ever seen a fencing coach working? He puts a lot of safety stuff on himself and then physically gives lessons. Every student, he fences with the students, it's a very difficult job for a coach.
NM: When people come buy things at the store do you give them lessons?
SB: No, no no. First of all it's not a good to give a lesson because they can have a different coach with completely different, opposite opinions than mine. And secondly, I'm too old, from the fencing which was before, long time ago, and now, it's different, like everything else, it's different.
NM: What do you like about the game?
SB: I like it when I'm winning. But game is interesting not only victory. You made something interesting, step right, preparing, it works, opponent reacts, you have pleasure, it's interesting game.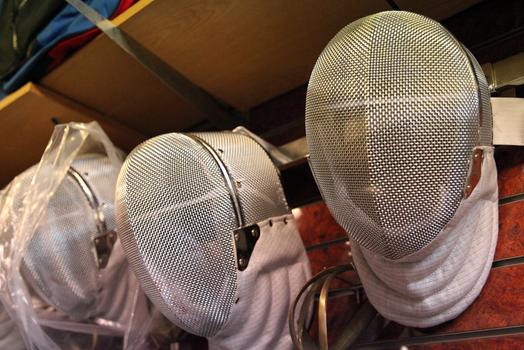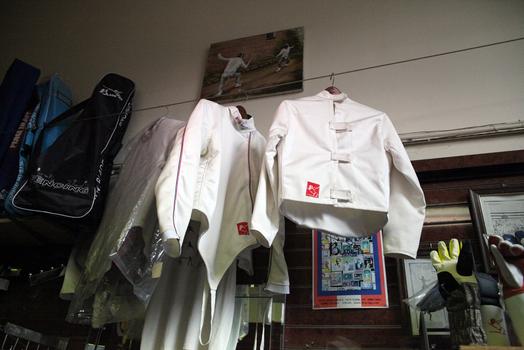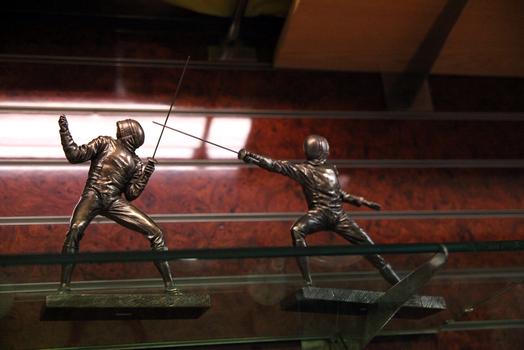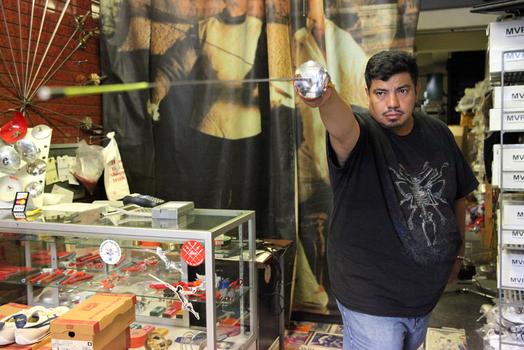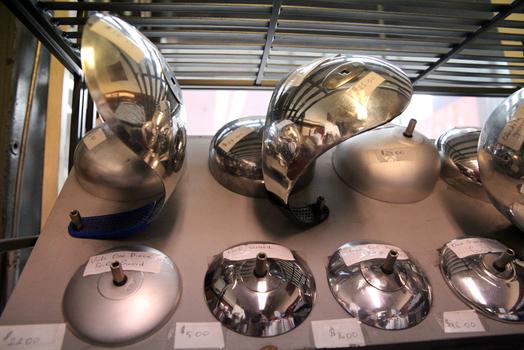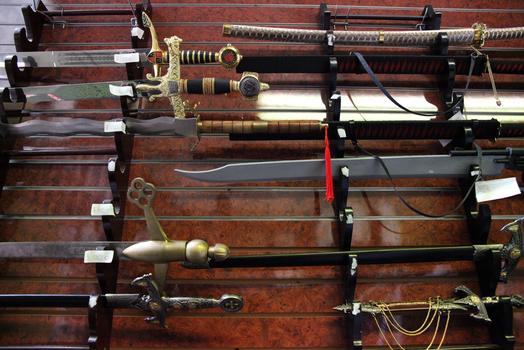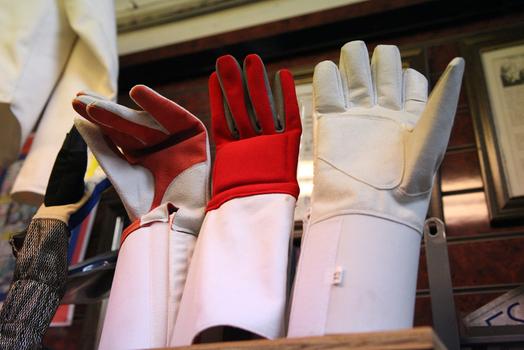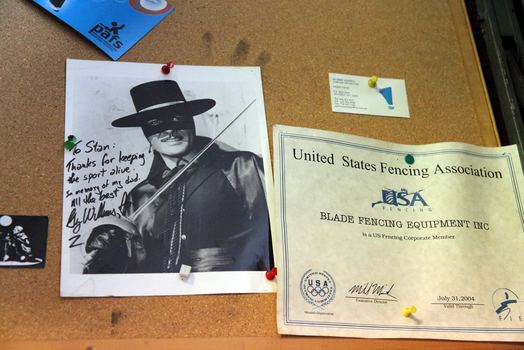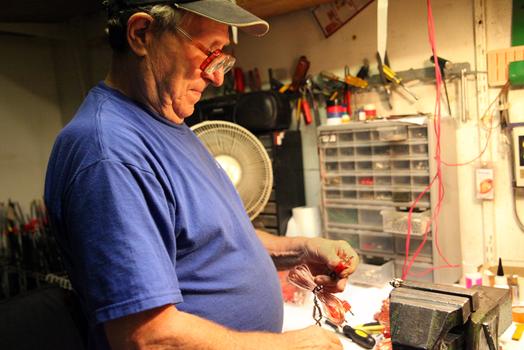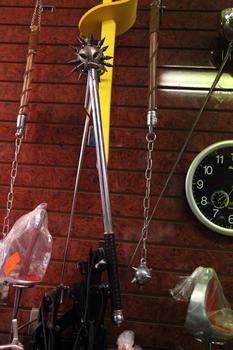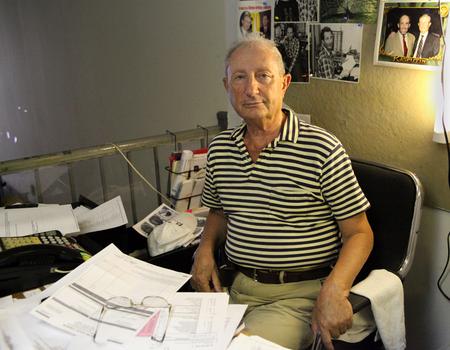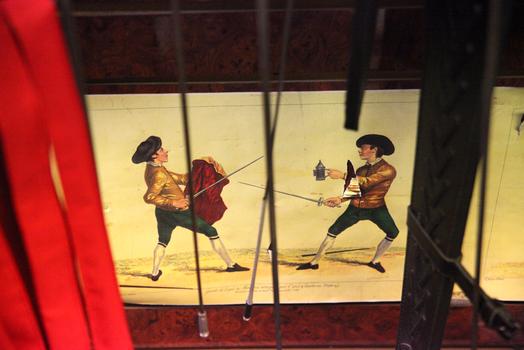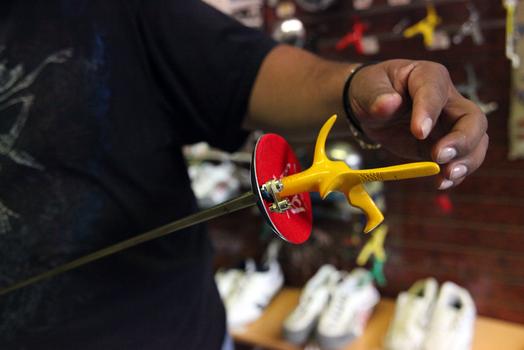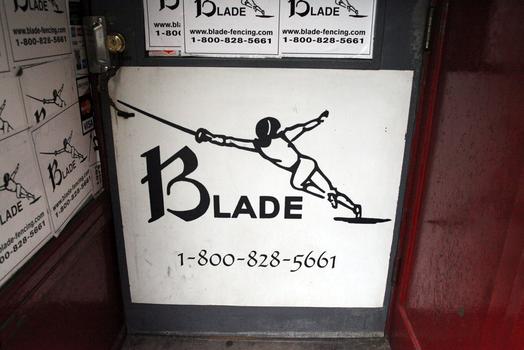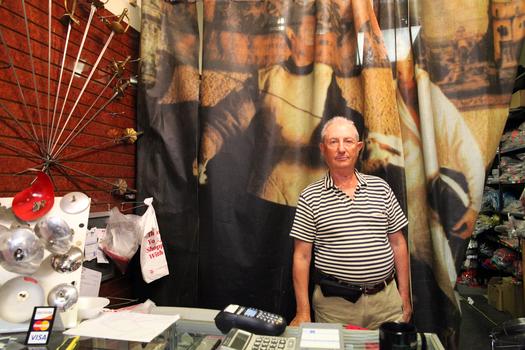 of