Primetime News: Sharpton as Olbermann, Morgan and Murdoch, Ailes and Christie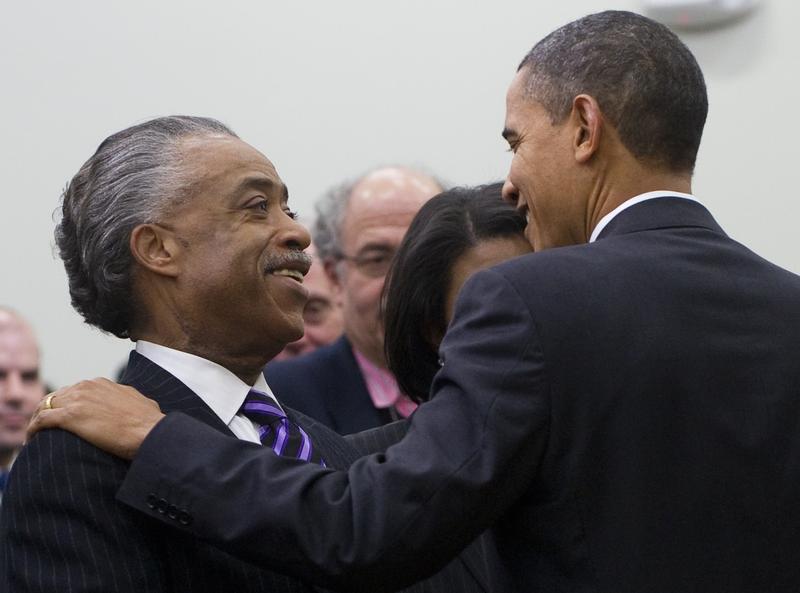 CNN's Piers Morgan is facing questions about his time as a News of the World editor, Fox's Roger Ailes has been dining with New Jersey Gov. Chris Christie and Rev. Al Sharpton is stepping into Keith Olbermann's old slot on MSNBC. Brian Stelter, media reporter for the New York Times, and Ellis Cose, contributing columnist at Newsweek and author of The End of Anger: A New Generation's Take on Race and Rage, discuss the latest in primetime television news.
MSNBC is hiring Rev. Al Sharpton as the host for 6 P.M. talk show, hoping to improve ratings of MSNBC at the prime time. Brian Stelter, media reporter from New York Times, talk about whether today's cable news channels are crossing the line by hiring activists instead of journalists.
"…last year Al Sharpton was campaigning for a Comcast by NBC, giving support to that deal. Of course MSNBC is owned by NBC, now owned by Comcast...It shows how complicated the relationships get. Back in the days when there were only journalists from cable news, this is probably 10,15 years ago, with exception with cross fire on CNN…you would never have somebody who put the former lobbyist or former politician on cable. But now you do because cable becomes so opinionated and it's another example of that trend."
Columnist Ellis Cose of Newsweek, and the author of "The End of Anger: A New Generations's Take on Race and Rage," also spoke about Rev. Al Sharpton's alleged promise to never criticize President Obama on his show.
"Certainly as a journalist, I'm not happy to see these trends where these people who are hired primarily because of their provocative personality as opposed to because they have any serious news credentials…Whether he's made this sort of pledge, I just simply don't know. But if he had… it's problematic because the fact of the matter is that a host should be free to criticize anybody. But then if we go back to the point I made earlier which is these are not news people, these are not journalists..."
CNN Piers Morgan, who replaced Larry King earlier this year, is now facing the questions whether he was involved in the phone hacking scandals. Brian Stelter spoke about CNN's position in hiring Piers Morgan.
"When they hire him, they knew about his past, and they knew about these scandals he's been involved, and they knew about the state photos that led to his resignation or perhaps before his resignation. They knew all about that. It does speak to the earlier point about how far cable news has come. It's not as much news oriented in prime time as it is opinion oriented... If there was to be direct proof (of Morgan is involved in phone hacking), and there isn't any right now, may be that would change, but right now it's really telling that CNN has no issue given they hire him last year and knew all about his background."
The phone hacking scandal has led British public to question whether Rupert Murdoch just owns too much. Brian Stelter also spoke about the reason Fox News channel, part of Murdoch's media empire, stay largely out of the heat.
"As one public interest group expert told me last week, loyal viewers of Fox News are probably not the kind of viewers that are going to get concerned about media consolidation or media ownership."
Fox's Roger Ailes dined with Gov. Chris Christie and allegedly recommended him to run for president. Ellis Cose answered the question, which boils down to "if a news organization chief urges a partisan candidate to run for president, is he still running a news organization or is it something else?"
"Is this not clear to me that Fox is, in any real sense of the word, a news network, it seems to be something else. The question becomes how we regard these people who head these institutions, which do reporting of some sort, which certainly skew around the news and deal with the news, but really don't report the news in a way that those of us who have been journalist most of our lives think of as news reporting."