Boehner's Debt-Ceiling Bill Passes House, Scuttled by Senate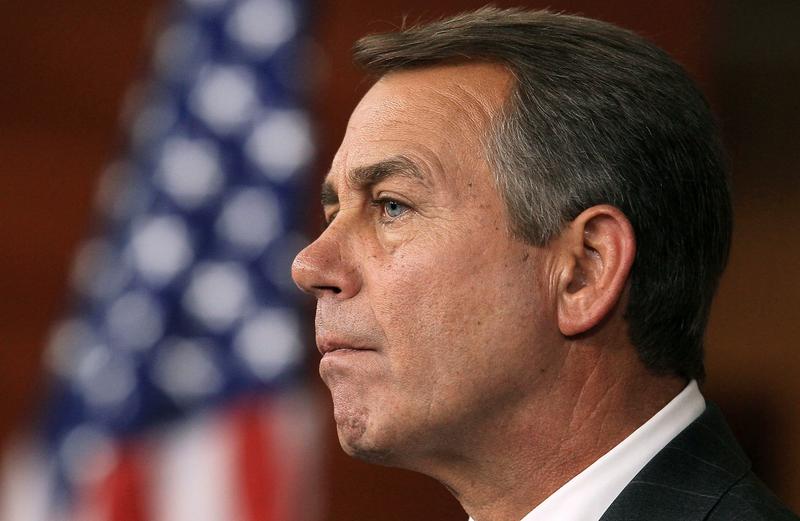 The House on Friday approved the plan put forward by House Speaker John Boehner to raise the debt-ceiling. The two-stage plan called for $3 trillion in cuts to government spending in order to lift the $14.3 trillion debt ceiling by August 2, and another vote on the issue toward the end of 2012.
The deal comes after a day in which Boehner pulled out all the stops to woo votes from the more conservatrive members of his party.  He finally got enough support to pass the plan after adding a provision to make any further debt increases contingent on Congress sending states a balanced budget amendment to the Constitution.  The measure passed just before 6:30 pm Friday evening with a vote of 218 to 210. 
Senate Majority Leader Harry Reid, a Democrat, has put forward an alternate plan that would cut the debt by $2.7 trillion and increase the ceiling. Reid referred to Boehner's plan as "dead on arrival in the Senate," because the two-step process in the plan would not soothe anxious financial markets sufficiently to protect the country's credit rating.
"As soon as the House completes its vote tonight, the Senate will move to take up that bill. It will be defeated," Reid said.
Updated: The Senate defeated the bill 59-41, with all Democrats, two independents and six Republicans joining in opposition.
The White House has expressed hope that a deal will be reached before the deadline.