Tougher to Get Tenure - What Do the Teachers Think?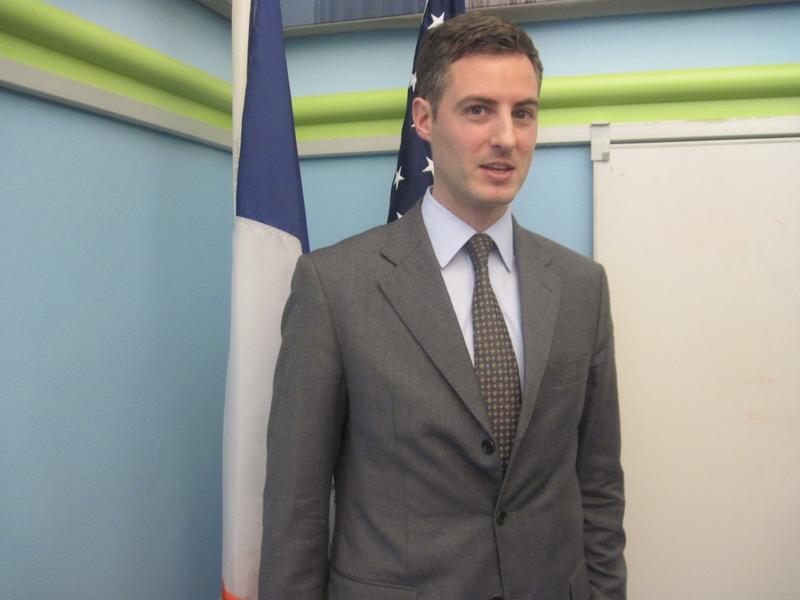 Welcome to Politics Bites, where every afternoon at It's A Free Country, we bring you the unmissable quotes from the morning's political conversations on WNYC. Today on the Brian Lehrer Show, WNYC's education reporter, Beth Fertig, spoke about how a change in guidelines resulted in far fewer public school teachers being granted tenure this year. Teachers called in with their thoughts.
The criticism was that it didn't matter how effective they were--New York City teachers could simply show up in their classrooms for three years and get tenure--strong lifetime job security--for that alone.
Mayor Bloomberg put pressure on principals to raise standards and withhold tenure unless teachers met them. Indeed, the city's new guidelines have led to a subsequent drop in the tenure rate from 99 percent to 58 percent in the last five years. Most of the teachers were not rejected for tenure outright—the rejection rate remained about the same—but many more were deferred tenure and will have to reapply.
Emily in Brooklyn, a teacher whose tenure was deferred another year, called in to say that her principal told teachers bluntly that he didn't bother recommending any of them for tenure because the superintendent was not going to approve  them.
It's not a vote of confidence for my principal and it makes me less likely to stay in a school where I'm not feeling supported by my administration to achieve tenure. I happen to think that you shouldn't just get tenure after three years just for showing up but I think that the way that the recommendations came down in the middle of the year kind of made it impossible for teachers who wanted to apply for tenure who were kind of scrambling to put together a portfolio, wondering what the test was going to look like this year, a bunch of other things that made it hard to really put your best foot forward to be considered for tenure when we didn't find out about these things until January or February.
Indeed, principals told Fertig they felt pressure from superintendents and the system at large not to grant tenure this year. With tenure, teachers are granted much stronger job security, though they can still be fired for incompetence.
Kate in Brooklyn, called in to say she was upset that the entire tenure process relies upon the opinion of one person, the principal.
The whole tenure process relies on the subjectivity of the principal and that's just not fair, it should be a process where more people are involved, where your lifetime career isn't just based on perhaps the principal not liking you or internal politics.
Fertig noted that, ideally, Bloomberg's system should be less subjective than this, because the teacher would be able to submit a portfolio of student progress, plus a performance review in his or her application for tenure.
Nina, a NYC teacher for four years, called in to say she felt the new guidelines were good, because when she taught in the Bronx she was among bad teachers who were granted tenure after three years.
I have to say it is way too easy for teachers in NYC to get tenure. You only have to show up for three years and you're basically granted it. When I moved on to Westchester I actually got my tenure delayed a year and I had to prove myself and I had to earn it.
What do you think? Let us know here on It's A Free Country.