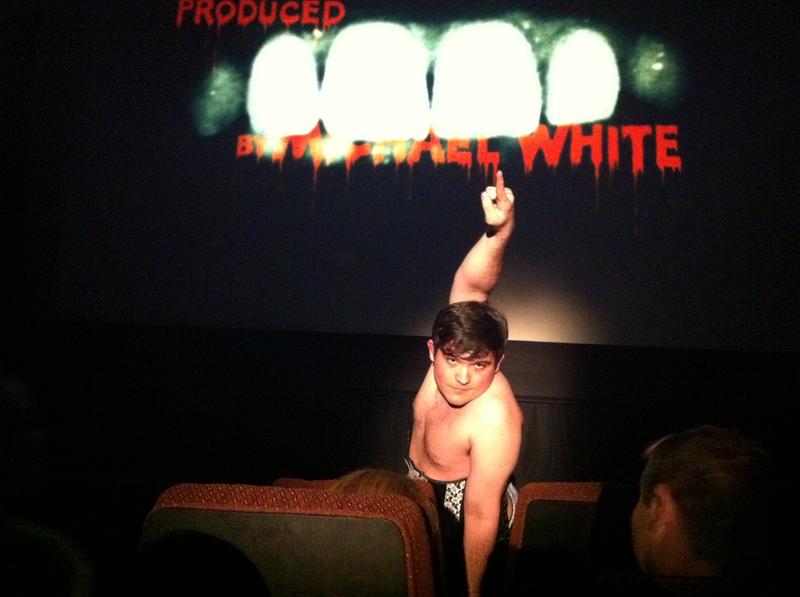 Radio Rookie Eric "Grayson" Leinung performs twice a week at the midnight screening of The Rocky Horror Picture Show. Some of Eric's fellow 9/11 Workshop Rookies and producers got to watch him perform in drag in honor of Pride.
Eric has seen Rocky hundreds of times and knows every line in the movie. He's just finishing up his theater degree and started performing as part of the NYC "Shadow Cast" that acts out the entire movie directly in front of the screen. The cast has incredible screen accuracy -- every prop and costume mirrors what's on the screen behind them. Eric even had to have a jacket custom-made for his role as Eddie. Audience participation is mandatory so we got to dance the Time Warp and get toilet paper, toast, rice and meatloaf sandwiches thrown at us. 
Eric's finishing up his Rookies story this month. Stay tuned in early September to hear it!