How to Make the Most of the Hottest Summer Days in NYC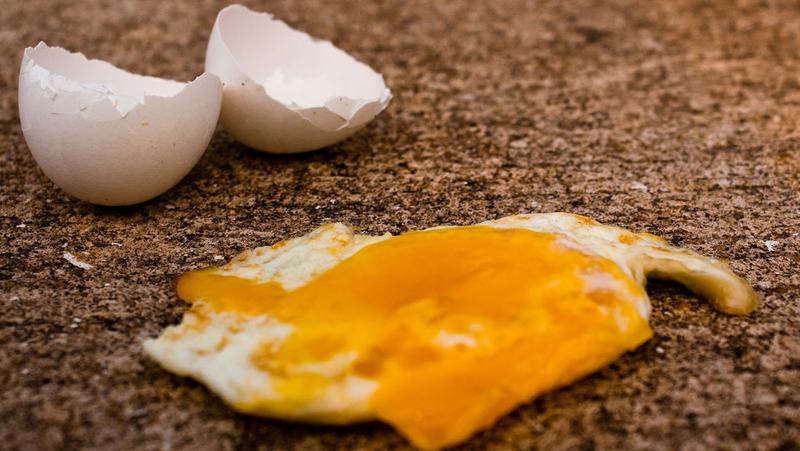 With the temperature in New York City up to nearly 100 degrees Fahrenheit, it's going to take a lot more than a bottle of ice water and a good air conditioning unit to keep you cool and composed. Here are our top ten suggestions for taking advantage of this week's heat:
1. Skip the breakfast line at your local coffee shop and concoct your own breakfast to remember. That's right, we said it: with some aluminum foil, butter, eggs and a magnifying glass, do your darndest to make the most of the morning heat by frying up some eggs — sidewalk style. (Give it a shot and let us know how it works out!)

2. Take a mini mind-vacation. We've heard thinking or reading about a cool place may have the potential to make you feel cooler. Our suggestions for a mid-day freeze fix? Watch an episode of "Ice Road Truckers," pick up a copy of Jack London's The Call of the Wild or watch "March of the Penguins." No prescription required for this placebo effect.
3. Don't breathe too deeply in Crown Heights or Bed Stuy. Something is rotten in the borough, and it's all thanks to a collapsed stacked manhole at Putnam Ave. and Patchen Ave. in Bed-Stuy. Although a work crew is tending to the stinky site, we suggest that those living in the neighborhoods not breathe too deeply until the stench dissipates. Catch up on some work at the office or eat at that new restaurant elsewhere you've been meaning to try. Who knows, by the time you get back home, everything might be back to smelling like roses. And let's be honest, a rose by any other name doesn't smell quite as sweet.
4. Drown out the heat waves with a splash. NYC sports a bevy of public pools and beaches open for use through Labor Day weekend. Dive into WNYC's round-up of outdoor pools and beaches to find a facility where you can swim to your heart's desire, before or after work.
5. Finally use your car — for cooking. Whether you're in the mood for chocolate-chip cookies or something more savory, your vehicle has the ability to take you on a gastronomic ride, whether you plan to hit the pavement or stay parked at the curb. (Again, someone please try this. We're dying to know how it works!)
6. Treat yourself! Whip up a batch of ice cream, freeze some popsicles or take a trip and buy something sweet (and refreshingly cool) at a nearby food truck.
7. Turn your roof into a futuristic space-age beach. Lots of roofs these days in the city are covered with metallic materials that reflect the sun. If you're feeling like transporting yourself to the future, slip on some sandals, don your finest beach apparel, and take a hike up to your roof — assuming your super allows it, of course. Don't forget the sunscreen and hydrating beverages.

8. Take a ride to the other side of the New York Harbor. Back in the days before A/C was widely available, New Yorkers got cool by hopping on the Staten Island Ferry. You'll have to get off the ferry each time it reaches land, but that's a small price to pay for the otherwise free voyage. A one-way ride lasts about 25 minutes, just long enough to get settled, read a book, have a snack and take in the breeze on a blazing-hot day. Say hello to the Statue of Liberty for us!
9. Spice it up! Rumor has it that if you couple a sizzling day with a spicy treat — anything with chili peppers will do the trick — you could be doing yourself a favor. But be prepared to sweat from the small stuff, because this cooling approach cools you off as your picante-induced perspiration evaporates.

10. Tune into the radio. No, seriously. Staying attuned to weather conditions will better equip you with knowledge of the risks and procedures for waiting out a heat wave.
And here's a video for your viewing pleasure, courtesy of Disney: