Murdoch Donated to Weiner, Schumer and a Host of Congressional Republicans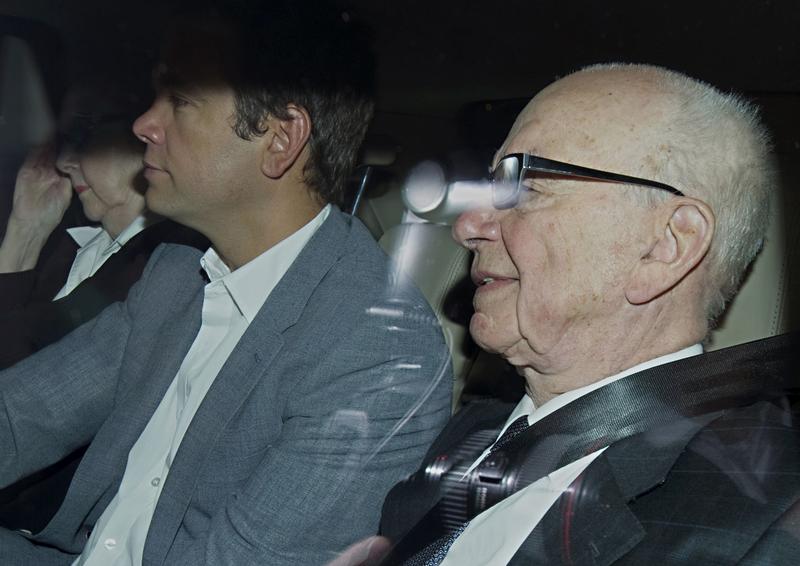 Rupert Murdoch clearly has had tremendous political influence in Europe, but here in the United States politicians have not been immune to his power either.
Campaign donation records on the Newsmeat database show that Murdoch has donated $451,438 to American politicians and PACs since 1987. Since the passage of the Citizens United ruling, his money has largely gone to PACs, with only a single direct donation to an individual campaign - $2,400 to Carly Fiorina for Senate in California, in October.
In 2010:
Murdoch donated $42,400 over all as an individual.
the largest of those donations went to the National Republican Senatorial Committee ($10,000)
$5,000 went to the Congressional Trust
$5,000 went to the Bluegrass Committee (affiliated with Mitch McConnell, R-KY)
$5,000 went to the Freedom Project (John Boehner, R-OH)
$5,000 went to the News America Holdings/ FOX-PAC
$2,500 went to the Alamo PAC (John Cornyn, R-TX)
$2,500 went to the Common Values PAC (John A. Barrasso, R-WY)
$2,500 went to the Heartland Values PAC (John Thune, R-SD)
New York donations include $6,500 in three donations to Hillary Clinton, $2,000 to Anthony Weiner in 2006, $1,000 to Rudy Giuliani in 1998, and $2,000 to Chuck Schumer for Senate in 2003.
Murdoch also gave $7,600 cumulatively to John McCain and $46,000 cumulatively to the National Republican Senatorial Committee.
There is a difference between individual donations and corporate donations — one which seems to be causing some confusion on the wide web. While a report by the Sunlight Foundation concludes that the biggest beneficiary of donations from the News Corp company was President Obama, the report points out that that includes individual donations from people who happen to work at News Corp, which is not at all the same thing as if News Corp the company donated directly. News Corp the company appears to have given to both parties, hedging all political bets, as is the practice with many large corporations doing business in the country.
It does appear that the News Corp gave $5,000 in corporate contributions to Andrew Cuomo 2014 campaign, as reported by the NYS Board of Elections and the New York Observer.