Niche Market | Mastiha Chewing Gum
New York is a city of specialists from foodies to academics, laborers to shopkeepers. Every Wednesday, Niche Market takes a peek inside a different specialty store and showcases the city's purists who have made an art out of selling one commodity. Slideshow below.

The Mastiha Shop
145 Orchard St.
New York, NY 10002
Mastiha, believed to be the first chewing gum, has been cultivated by Greeks on the southern side of the island of Chios for more than a thousand years. It's tree sap — and it unmistakably retains a bark-like, herbal taste. It's edible, and in it's yellowish pure form, is sold at The Mastiha Shop on the Lower East Side.
"It's like if you chew regular gum and you drink water and it gets chewy ... but this is chewy to start," said Ellen David, a wide-eyed customer who was chomping down on mastiha resin for the first time. She left the store with a pack of gum.
Customer Karen Overbey, who was recently working her jaw on mastiha — resin from the pistachio lentiscus var Chia tree.
"[It's] like chewing gum and dental hygiene at the same time," Overbey, an ancient art historian, who picked up mastiha-infused candles and shower gel from the shop on a whim.
Store owner Artemis Kohas, 36, opened the business with her sister 3-1/2 years ago. Their parents were from Mastiha villages on Chios, and they grew up chewing the gum. When a cooperative on the island expressed interest in expanding exports to New York, the Kohas sisters leaped into entrepreneurship.
The store sells a variety of raw mastiha (smallest package is 10 grams for $5.50) food, health and cosmetic products. According to Kohas, and a lot of literature at the store, mastiha has heath benefits: it's anti-bacterial, antioxidant and anti-inflammatory.
Kohas is quick to say that mastiha is mentioned in ancient texts like the Jewish Talmud as a breath freshener and by medieval pharmacists for medicinal purposes. Customers tend to be those interested in natural remedies, general health buffs, raw foodies and those open to new culinary experiences (ground mastiha is used as a spice in many Mediterranean dishes).
Villagers on Chios have been harvesting mastiha by hand for centuries — it's the only place in the world it's found, and that merits it an E.U. "Protected Designation of Origin" label. The value of the raw material has fluctuated over the centuries, and Kohas said she's seen a rise in interest in the past few years, particularly in Greece.
The resin requires a year round cultivation process, and Kohas, who travels back and forth from Greece often, said it seems like the European country's economic crisis has ironically contributed to a rise in harvesting, because the cooperative is required to purchase all the mastiha that's brought in.
"I think a lot of the people are returning to their trees, which they might not have cultivated for a long time, because it is a second source of income," she said.
What's the cultivation process for mastiha?
It's a year long cultivation process. All through the winter they cut off the branches and take care of the trees. And in the spring months, they score the bark. They make very precise incisions on the tree, and each year in different places, so it's a sustainable, renewable, resource also. If they wound the trees too deeply, it could damage the tree so that's why it can only be done by hand.
All the tools are given by the cooperative, and in the hot summer months the sap drips out and it starts to harden and dry, so around September they harvest it. They actually go by hand and pick everything up underneath the trees and hand clean it. In the fall, you can see people in the villages sitting around, and it's kind of a social thing and they'll each have their tray of mastiha and they're cleaning it. And then they send it to the cooperative, which basically washes it with water, and separates it into small, medium and large sizes and packages it.

Is the entire island of Chios involved with the mastiha trade?
Just the southern portion of the island. Because Chios and Greece has had such a difficult history of being occupied by different cultures, mastiha's use has varied depending on who was occupying the island. Under Venicians mastiha's value was likened to gold, and then under other occupations they didn't think it was very valuable. And under the Ottoman Empire, [it] always treated Chios differently because the Sultans loved mastiha, so in Turkey mastiha's use is very widespread. The Sultans gave it their harems to freshen their breath. The interesting thing about it is because Greece was occupied by so many other cultures the actual Greeks didn't use the mastiha as much sometimes as the other cultures did because they were not allowed to. They had to cultivate and give away to the other country what they harvested.

Is mastiha a big part of the economy in Chios?
Chios is known for shipping. Shipping is probably the greatest source of wealth in the economy. Then there's lots of agriculture, and mastiha is becoming a huge trend in Greece, as people are educated about it, and because of the crisis, I think a lot of the people are returning to their trees — which they might not have cultivated for a long time — because it is a second source of income. With the cooperative in place, they are required to purchase all of the mastiha that's cultivated, so it's a guaranteed source of income for people who can cultivate their trees and generate mastiha. So in that way the crisis is helping the cultivation of mastiha along.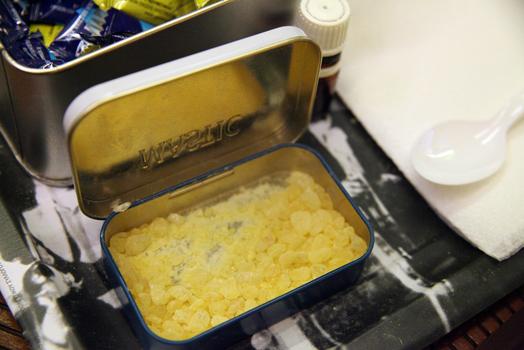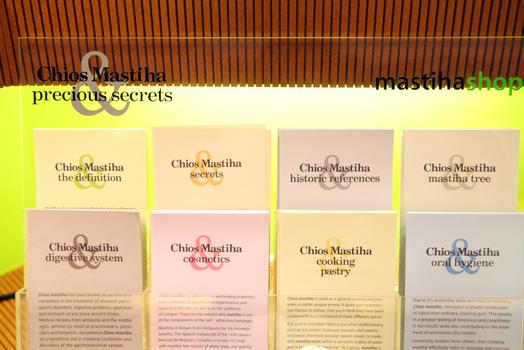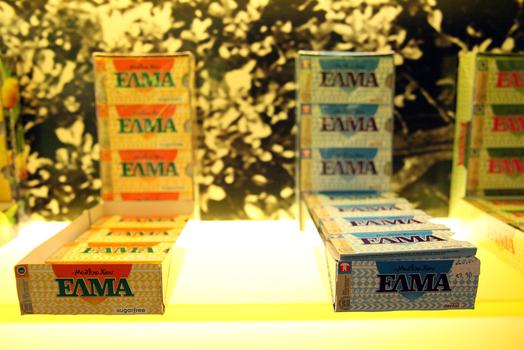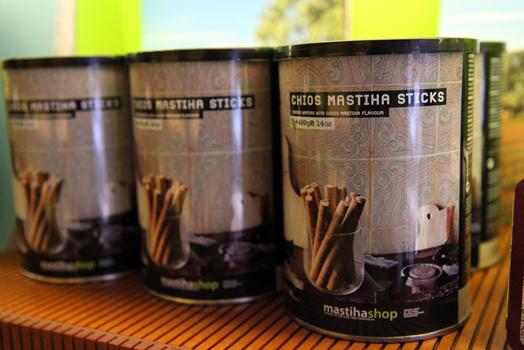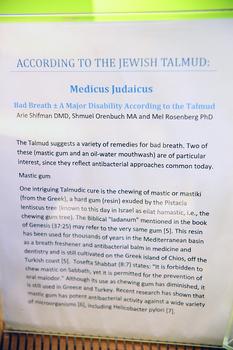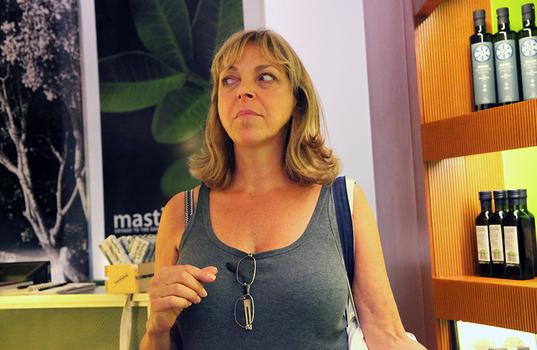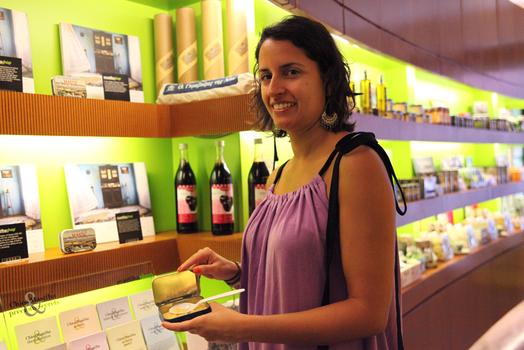 of