Denying Blame, Rupert Murdoch Testifies in Phone Hacking Case, Is Attacked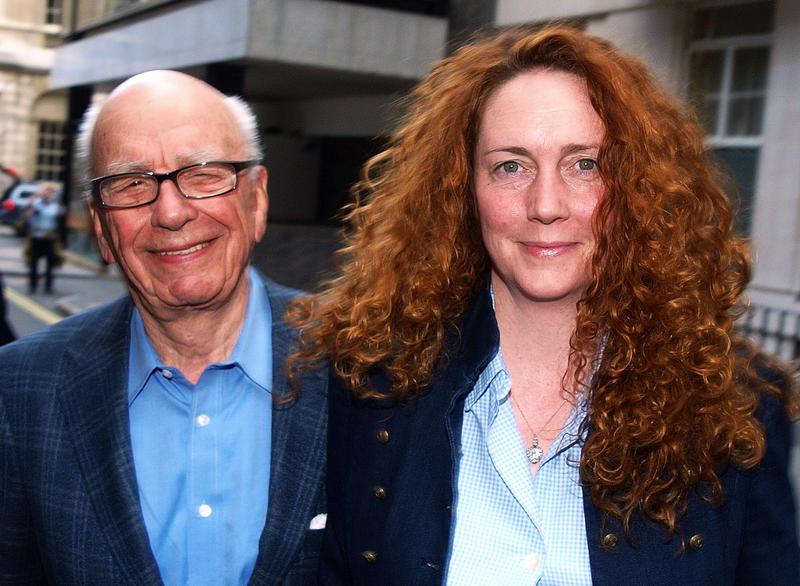 Rupert Murdoch, his son James and former top aide Rebekah Brooks testified before parliament Tuesday during a dramatic hearing in which a man attempted to attack the media mogul as he told lawmakers he was not responsible for the phone hacking scandal that has dogged his empire.
Saying it was "the most humble day of my career," Murdoch was vague, concise and often sharp when he spoke alongside his son, James, refusing to shoulder blame for the crisis that rocked the newspaper world and Britain's police department.
Murdoch, 80, said he was "shocked, appalled and ashamed" at the hacking of a killed schoolgirl by his now-defunct News of the World tabloid — but bristled with the suggestion that criminality at the paper was endemic or that he was responsible or guilty of willful blindness.
"Endemic is a very hard, a very wide-ranging word," Murdoch said. "I also have to be very careful not to prejudice the course of justice that is taking place now."
Two hours into his testimony, a protester rushed at Murdoch with white foam before he was struck by his wife, Wendi Deng. The foam appeared to have splattered Murdoch's suit.
Former top-ranking Murdoch aide Rebekah Brooks also testified during the afternoon. She resigned over the scandal and was arrested in connection to it last weekend.
With the Associated Press
Foam-Wielding Protester Charges Murdoch
Timeline of arrests in the alleged phone hacking scandal