Morning Headlines | Must-Reads from the WNYC News Hub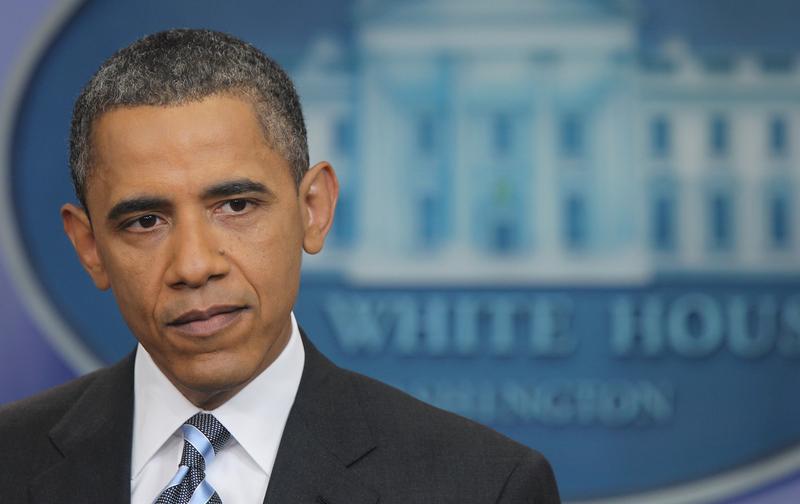 GOVERNMENT
Mixed Signals from Obama Administration Leads to No Medical Marijuana in NJ (NYT)
Although lawmakers legalized medical marijuana in New Jersey in 2010, mixed signals from the Justice Department means none of the drug has been distributed or grown in the state. New Jersey and other states just aren't sure whether their programs would violate federal law or not. Some medical marijuana advocates say the Christie Administration -- which opposed the program -- is just making excuses for not implementing the law.
BUSINESS
Wal-Mart Coming Closer to Opening Brooklyn Location (WSJ)
Sources tell the Wall Street Journal that The Related Companies is in negotiations with Wal-Mart and JCPenney to build a mall overlooking the Belt Parkway in Brooklyn. This comes after a major publicity campaign from Wal-Mart, which has faced intense opposition from unions, community groups and some elected officials. Wal-Mart donated money to summer work programs for teenagers and even sponsored Brooklyn Borough President Marty Markowitz's summer music program.

EDUCATION
City Drops Teacher Bonus Program (NYT)
Citing a study that showed no positive effect on either student performance or teachers' attitudes toward their jobs, the city announced yesterday it would drop the program. The city distributed $56 million in teacher bonuses over the past three years.

BUSINESS
Mixed Martial Artists Operate Underground Because of NY Ban (WSJ)
The sport, which draws on jujitsu, Muay Thai, wrestling, boxing and kickboxing, has been banned in New York state since 1997. Lawmakers in Albany recently ended the session without legalizing it. This means, underground, unregulated bouts will likely continue in New York. In regulated bouts in New Jersey where the sport is legal, up to five doctors can be ringside and fighters have to undergo blood tests, EKGs, eye exams and fighters over 40 get tests for cerebral circulation.

POLITICS
Assembly Speaker Urges Jewish New Yorkers to Vote for Weprin (NY Daily News)
Assembly Speaker Sheldon Silver says it's "totally inappropriate" for former Mayor Ed Koch to call on Jewish voters in Anthony Weiner's old district to vote against Democratic pick David Weprin, in order to protest President Obama's call to use Israel's 1967 borders as a starting point for Mideast Peace talks. "What we need is more Democrats who will go to bat for Israel … in order to change the perception, it's important to elect more staunch Democrats who are supporters of Israel." Queens Assemblyman Weprin is an orthodox Jew. Silver says the president's standing with Jewish voters is weaker going into the 2012 election.

GOVERNMENT
NYC Fire Chief Hits Black Churches Seeking Recruits (NYT)
Fire Chief Salvatore Cassano is touting the department's meritocracy and generous salaries and benefits during his presentations at black churches here in New York City. The city will soon introduce a new exam it hopes will end a long running racial discrimination lawsuit. It hasn't been able to hire new firefighters since 2008 when a federal judge forced the city to settle the question of the exam first.

BUSINESS
7 Coney Island Businesses Set to Close at End of Season (NYT)
The Italian amusement park company hired to revitalize the Coney Island boardwalk is not renewing the leases of seven businesses. It says it's upgrading the boardwalk in order to make it more "family friendly." Only two businesses were chosen to stay after submitting nine-year plans to reinvent their businesses.

POLITICS
Chris Christie Recounts Public Benefits Fight for Two Dozen Governors (Star-Ledger)
At a meeting of the National Governors Association, New Jersey Governor Chris Christie held forth for 15 minutes, sharing details of his state's fight to overhaul pension and health benefits. He gave the speech toward the end of the event. It was the first time he spoke during the meeting.

CULTURE
More Drama At City Opera As Two Board Members Quit (NYT)
One board member says he isn't leaving because of the NYC Opera's move from Lincoln Center, but because he feels "at odds with the company's artistic direction." An investment banker and theater producer also left, though he hasn't indicated why.

CULTURE
People Who Watch "Jersey Shore" Still Basically Like New Jersey (Associated Press)
A nationwide Fairleigh Dickinson poll found no statistical difference between those who watched the MTV show about overly tanned "guidos" and "guidettes" partying hard in Seaside Heights and those who -- blissfully -- have never seen the program. Forty-three percent of those who've seen the show say they have a favorable view of New Jersey, while 41 percent of those who haven't also said New Jersey is great. The director of the poll couldn't help getting a little punny: "The show isn't hurting the nation's view of the state. In fact, it may be promoting one of the state's best features — not Snooki, but the shore itself. It seems to me viewers are looking past The Situation to the shore scene itself."

OPINION
Mayor Ray Kelly? (NY Daily News)
Daily News columnist Mike Lupica says Ray Kelly should succeed Michael Bloomberg as the city's 109th mayor.