Rentheads Excited for the Return of 'Rent' Off-Broadway
For fans of the musical "Rent," a season of love starts all over again on Thursday night. After a 12-year run on Broadway that ended in 2008 and a film that featured many of the original Broadway cast members, the show is going back to its original Off-Broadway roots with a run at the New World Stages theater that begins preview performances on Thursday and officially opens on August 11.
The rock opera is a loosely adapted version of Puccini's "La Boheme" set in the tenements of the 1990's Lower East Side in the throes of the AIDS epidemic.
"Rent" was the first show in the history of Broadway to offer low-priced rush tickets, according to the show's producers, and hardcore fans or "Rentheads" like Nick Montesano spent days sleeping on the street in front of the Nederlander Theatre to get them. Montesano -- whose "No day but today" tattoo is a quote from the show -- hopes there are no major artistic changes in the new Off-Broadway revival of "Rent."
"I can understand if people interpret it differently, but for my sake, I want the 'Rent' that I know because that's the story the way it's written," he said. "Some things were changed in the [2005] movie and I understand it was a cinematic change, but it didn't sit well with me." 
Montesano and other loyal Rentheads may be in luck. Though the costumes, lighting and set design have all been reconfigured and updated for the new production, the show's original director, Michael Greif, and original producers Kevin McCollum, Allan S. Gordon and Jeffrey Seller are back on board for the Off-Broadway show.
What will be a change is the size of the 499-seat New World Stages theater downtown, compared with the show's original home at Broadway's Nederlander Theatre, which has 1,200 seats. 
For Seller, it's a return to a show that changed the trajectory of his life. He said that watching young people -- like his nine-year-old daughter -- sing songs from the show like "Seasons of Love" or "La Vie Bohème" has made him think differently about the work.
"When we did 'Rent' originally, it was for us, it was reflecting everything that was going on in our lives at the time," Seller said. "Now, it's a reflection of everything that's going on in lives of younger people."
Except for one big difference: the Broadway show took place when an H.I.V. diagnosis was akin to a death sentence, and the anti-retroviral drug AZT had barely entered the market. 
"People weren't surviving from A.I.D.S. in the '90's," said "Rent" fan Michele Moran. "There's a quote from the show — 'People living with/living with/not dying from disease' — and that was really important," she said.
For a generation of youngsters who may not have been born when the show was open on Broadway, the 1990s history lesson featuring a rough-and-tumble Lower East Side neighborhood, beepers and city-imposed curfews begins on Thursday night.
Click below to see a slideshow of images of Rentheads and scenes from the new Off-Broadway revival.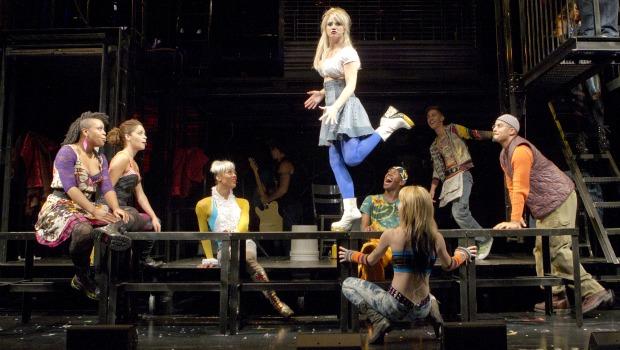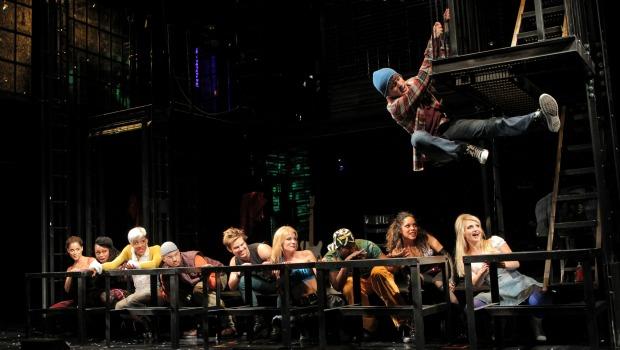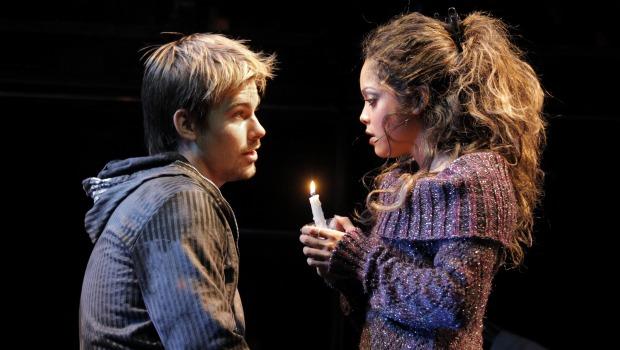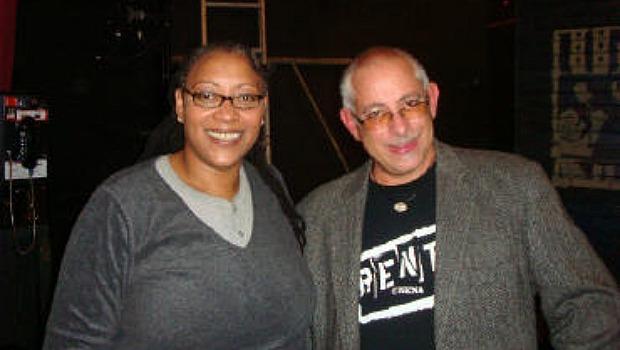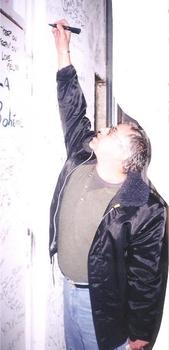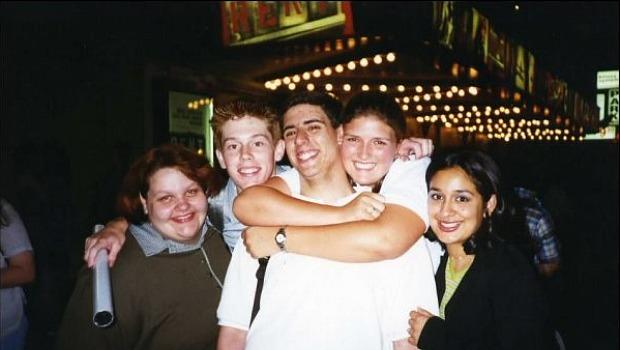 of