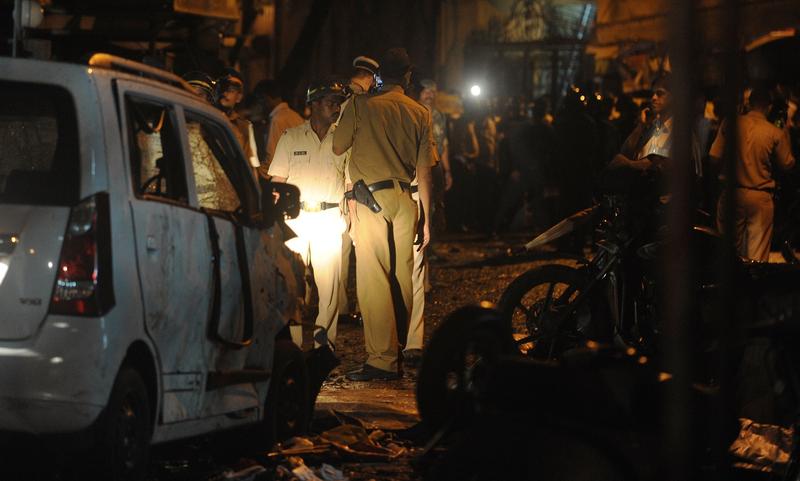 Three bombs blasted through Mumbai during rush hour on Wednesday, leaving at least 21 dead and 113 injured. The homemade bombs exploded within 15 minutes of each other, in a coordinated attack that targeted the busiest districts of the country's economic capital. The worst casualties were at Zaveri Bazaar, a gem and jewelry district.  There were also explosions in the Dadar neighborhood and at the Opera House business district. No one has yet claimed responsibility for the attacks.
It's the deadliest attack on the city since 2008, when 10 gunmen from the Lashkar-i-Taiba militant group led a three-day rampage that targeted Westerners and Jews, killed 166 people, and sent India and Pakistan to the brink of war.
Lydia Polgreen, South Asia correspondent for our partner, The New York Times, reports on the latest from Delhi.