Ice Business Heats Up in Summer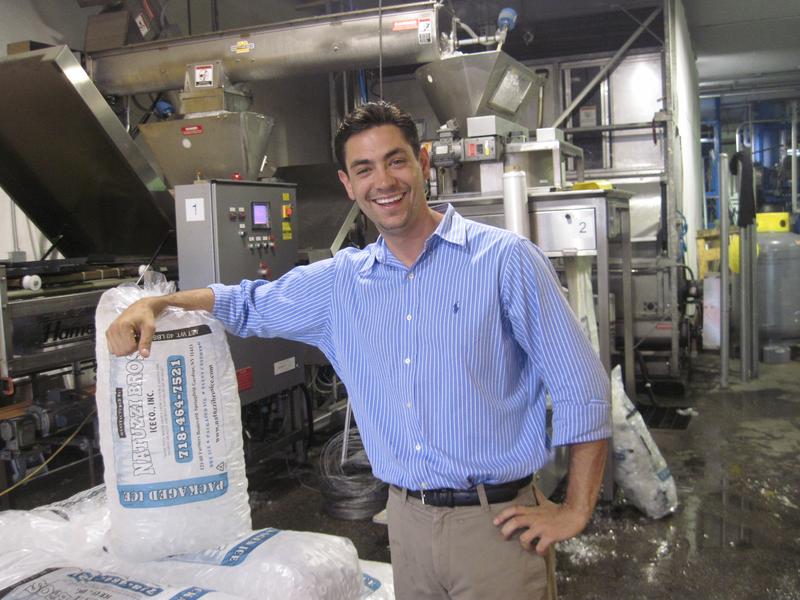 Ice is just frozen water, right? Well, not if you're John Natuzzi, Jr.
"It is a luxury," he said, looking out on the floor of Natuzzi Brothers Ice Company in Southeast Queens. "Our ice is crystal clear and it's a premium product in my eyes.
The ice is made in a small one-story building in Springfield Gardens. Inside what looks like a large garage, there are tall, blue cylindrical tanks freezing purified city tap water that's been carried through copper pipes across the ceiling. Natuzzi says it takes less than 10 minutes for ice to form in the tanks.
"From there, there's a honeycomb-like cutter that cuts the ice," he explains, before it's dropped onto twisting conveyer belts that swoosh the ice into a big metal storage container. From there, the cubes are dumped into a bagging machine.
The bags come in different sizes, from five to 40 pounds. Workers tie them into bales that can be stacked onto refrigerated trucks and delivered around the tri-state area.
Natuzzi's customers include independent supermarkets, JFK airport, Yankee Stadium, the U.S. Open and blood banks. He also sells dry ice. He says annual sales total between $6 and $7 million. For him, ice is a family business started by his great grandfather more than 50 years ago.
A Family Business
"I know that it's got to be in your blood," he states.
Twenty-six year old Natuzzi, who is the company's vice president of business development, says the local trade used to be dominated by Italian immigrants. They'd purchase big blocks from ice houses, chop them up into cubes and then deliver them to bars and restaurants. Eventually, technology and the market changed and Natuzzi Brothers started making its own ice about a decade ago. But producing and delivering up to 110 tons of ice each day is hard work.
"You don't need much," he explains. "You need a lot of patience, however. The stuff's wet, you're getting soaked. You're getting dirty. And you know it's heavy.
"It's not glamorous to say the least. If you're willing to sacrifice the beach and your summers, then it's for you."
His aunt, Grace Rhodes, is used to it all. "I had to get married in the winter, don't think about getting married in the summer."
The Squeeze on the Freeze
Natuzzi Brothers is still a family business. Fifteen years ago, there were thousands of wholesalers making and selling packaged ice throughout the U.S. But the industry has gone through consolidation. Today, according to the International Packaged Ice Association, there are just around 500. And almost 50 percent of the market is controlled by three big companies: Reddy Ice, Home City Ice and Arctic Glacier, which is dominant in the Northeast. The Justice Department's anti-trust division investigated the three companies a few years ago over allegations of price fixing and carving up the marketplace. Two of the companies paid millions of dollars in settlements.
But big packaged ice companies aren't the only competition for local manufacturers like Natuzzi Brothers. Any convenience store can bag and sell its own ice with a small machine. At a corner store in SoHo, Kevin – who didn't want to be identified – sells five pound bags of ice for $2, slightly more than Natuzzi charges. And while the FDA requires packaged ice to say where it's made, Kevin's bags just say "Ice." He laughs when informed about the labeling law.
"This [is] water filter here," he says, pointing to what looks like a giant soda fountain in the back of his store. "What kind label? Water? 100 percent water?"
It might sound ridiculous. But John Natuzzi says ice can carry salmonella and E. Coli bacteria. And he says convenience stores might not know how to protect their ice.
"It's not that there's really anything that's wrong it, it's just that in most scenarios they're not the most sanitary places," he says. "They tend not to, um, make the ice with the most consciousness."
The ice industry is lobbying for greater regulation of gas stations and convenience stores, because state enforcement is lax. But for Natuzzi Brothers, the real challenges are the cost of fueling the trucks and trying to expand business during a credit crunch. Sales manager Bob Hurleigh says there is still plenty of demand – if you can deliver the ice.
"Everyone calls up at the last minute and they all want their ice immediately," he says. "And our guys are working sometimes 14-15 hours, trucks are out all day, but still the customers look at their ice at 4 o'clock, 5 in the afternoon and go 'oh, I need a delivery,' call us and want us to get it to them now."
Hurleigh is new to the business. He joined Natuzzi Brothers last year after selling forklifts. Now, like everyone else, he watches the weather forecasts and hopes for a good, hot day.
"As a matter of fact, last summer when it was really hot every day you'd get up and it would be 99 or a hundred degrees and I'd go 'it's gonna be a great day in the ice business.' The hotter it is, the more we do."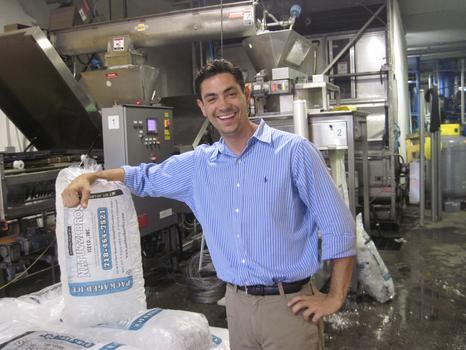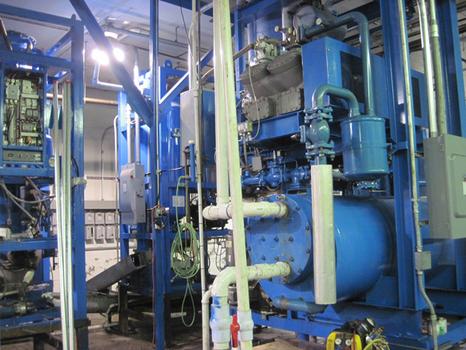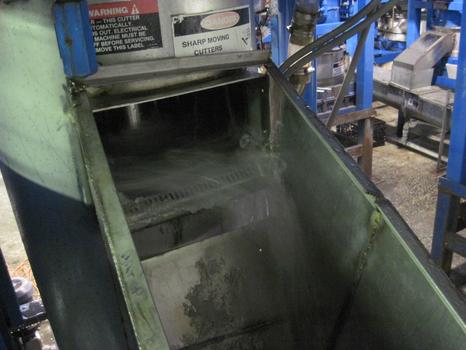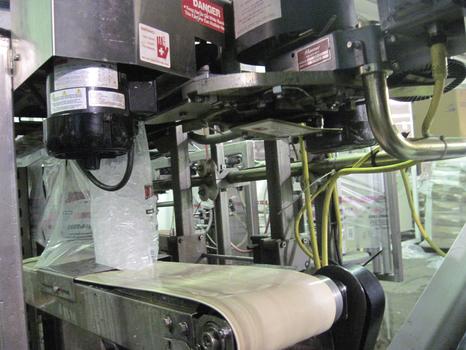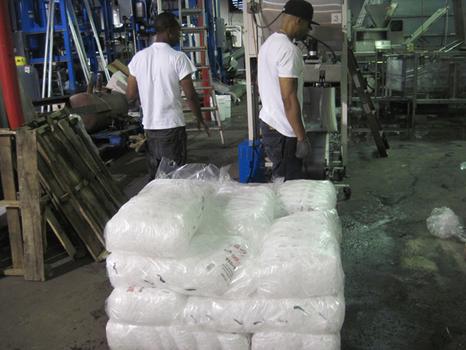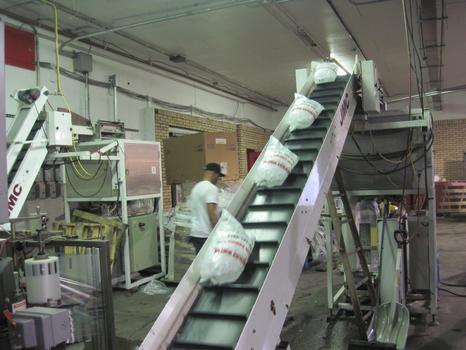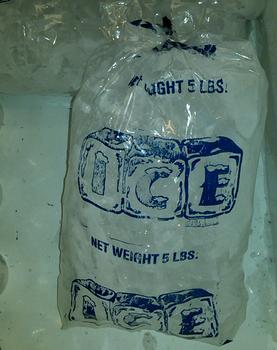 of