Niche Market | Radio Electronics, Pre-1965
New York is a city of specialists from foodies to academics, laborers to shopkeepers. Every Wednesday, Niche Market takes a peek inside a different specialty store and showcases the city's purists who have made an art out of selling one commodity. Slideshow below.

Leeds Radio
68 North 7th Street
Brooklyn, NY 11211
(Suggested by WNYC listener Darrell from Queens)
"Now it's 1952 all over again," Richard Matthews said with satisfaction, after buffing a small black radio knob to a shiny gleam. "It's beautiful."
For those who tinker like it's 1959, Leed's Radio is Candyland. This 2,500 square foot warehouse is literally jam packed with an inventory of between three to five million parts, including vacuum tubes, transformers, coils, knobs, switches, light bulbs and just about anything requisite for a radio made before 1965. Some of the stock dates back to 1919, a few years before the original Leeds opened on Manhattan's Radio Row in 1923.
But with the exception of the hulking 1940s-era Radio Free Europe machine in Matthews' office, you won't find a completely assembled radio here. Leeds is a store for people who like to build and tinker with antique technology, not for those who want to purchase pristine relics.
Customers speak a language of resistors, capacitors, diodes and tubes that evokes dusty engineering textbooks. For ham and CB radio enthusiasts, digging through drawers at Leeds transports them back to their childhood. But there are plenty of young customers as well, who get excited about building their own pedals, amplifiers and fuzzboxes to create a specific lo-fi, glam or psychedelic distortion.
"It's a very elusive thing with musicians, you're always looking for a really cool sound. I wanted a sound that no one else had, so I started building my own gear," said bassist Neil Berenholz, who was recently there to pick up vintage electronics in order to build an amplifier the size of a lunchbox.
According to Matthews, 54, an electrical engineer with a thick mane of red hair who fixed his brother's phonograph at the tender age of seven, in this digital age, analog technology is more popular than ever. Matthews says the number of customers has actually increased since he bought the store on an impulse in 1994.
"I think people are always going to be fascinated by it because it's macro," he said. "You can hold it in your hands. The parts make sense, when you see a switch you can understand the way the contacts work." The way iPods work, on the other hand, is undecipherable to most people.
The warehouse store itself is an impressive mess. Overflowing boxes of tubes, wires and sockets are stacked floor to ceiling, labeled with magic marker. Matthews claims he knows where everything "important" is, and he will dig through the madness for a customer's fancy. The most popular part Matthews sells is a $10 RCA radio knob. "It's supposed to be the most perfect knob ever designed, ergonomically perfect."  Matthews only makes one exception to sell parts made in the past half century--if the old stock has simply dried up. "There's a limited amount and once it's gone, it's gone."
How did you end up in this business?
I first started playing with tubes when I was seven years old, my brother's phonograph died, and I asked my mother, 'Can I try and fix it?' So she sent me down to the local radio and TV store, I took the tubes, I'm all of seven years old, I went down and learned how to use the tube tester, I tested the tubes, bring them back up said, 'Mom, one of these is bad, it costs three dollars,' went back down with the three dollars, bought the tube, brought it up and of course it didn't fix the problem. Then you fast forward to me being about 15, and I start to get more and more fascinated by tube amplifiers, that was when the price of American made tube amplifiers had started to increase, the quality of transistor gear was not quite as good as it is now,  things had become collectible, and I decided I wanted to start building stuff myself and I was going to various radio jobbers to buy parts, and one of them was Leeds, which was on Warren Street at the time.
Fast forward again to another ten years later, I was an electrical engineer, I had a private collection of tubes, and one day somebody came over and wanted to buy some. I said, 'Listen, I'm not a tube dealer but I'm also not so attached to this stuff that I won't sell to you.' To make a long story short, one day I'm at Leeds, the old owner was here, it was a Saturday, it was about five o'clock, we're leaving and just as we're about to go, he says, 'You know, if I could get out of this I would.' And without even thinking I said, 'I'll buy the place' and a year later I owned it. 
Who are your customers?
I have ham radio guys come in here, guitarists looking for tubes for their amplifiers, I have some industrial customers because there is some industrial equipment still in this country that uses technology from the 40s and 50s, hobbyists, guys building theremins, basically anyone who wants to replicate something that was made before 1965.
A lot of my business is Internet, I have a lot of customers in Asia, a lot in Western Europe, a lot in Australia -- I don't know why -- and I have the walk-in customers, all the Brooklyn guys and some in Manhattan who are guitarists and play other instruments.
Have your sales gone down as years go by and this technology becomes more archaic? 
It does go up and down but it doesn't go up and down in response to technology, because this technology, I think it's always going to be desirable. I think people are always going to be fascinated by it because it's macro, it's something you can put your hands on, you can hold it in your hands. The parts make sense, when you see a switch you can understand the way the contacts work. It's a very different thing than say working with micro plastics, where you're so far removed from the actual function that you don't know, is it emulating what you're doing or is it actually doing it. With tubes and older technology it's really hands on, you can get an idea what you're doing by looking at it. In terms of the technology being obsolete, it actually gets better as it gets older — it gets more desirable. We have customers here that are as young as 19, 20 years old who are also fascinated by this.
Do you have much competition?
In New York I don't think I have any competition, all the Radio Row stores are closed, all the electronic stores on 45th Street are gone. There's nobody in the city that does what I do and there aren't a lot of people in the country. And what's great about this business is the other people in the U.S. who do something like what I do are actually not competitors, we actually help each other out. We all know each other, sometimes even buy from each other and there's enough business that we really don't compete.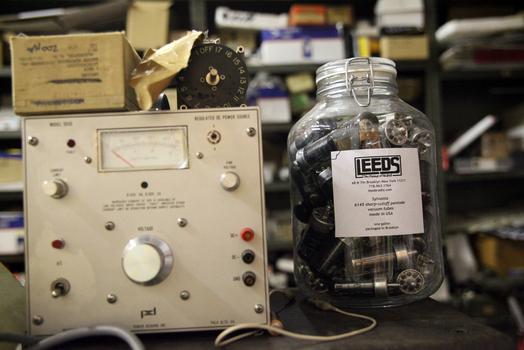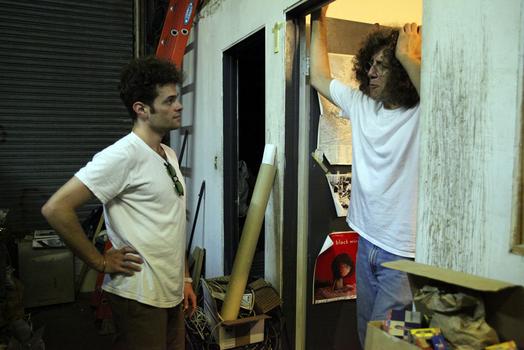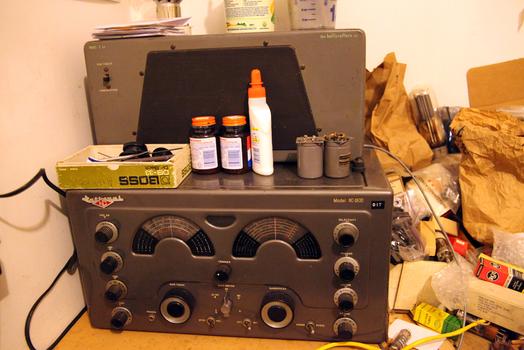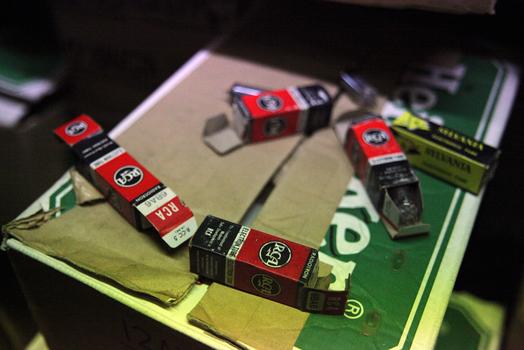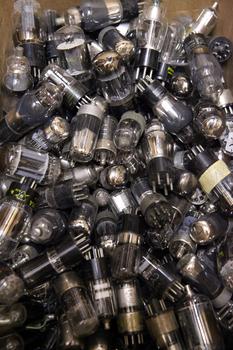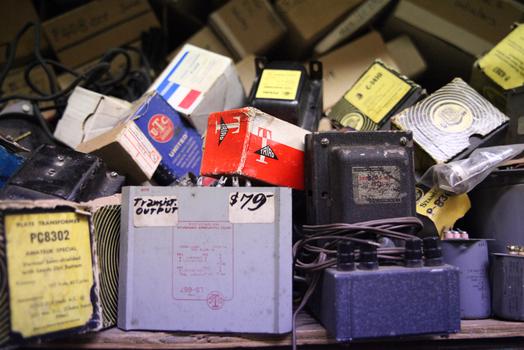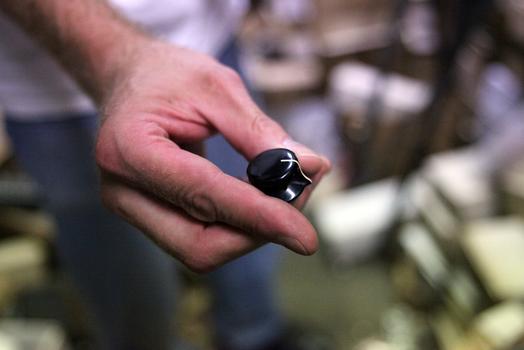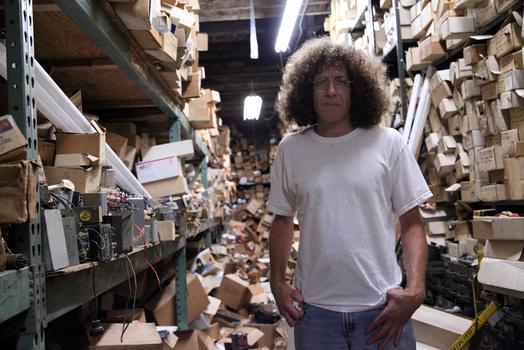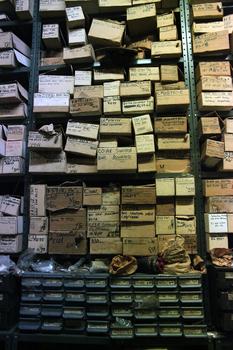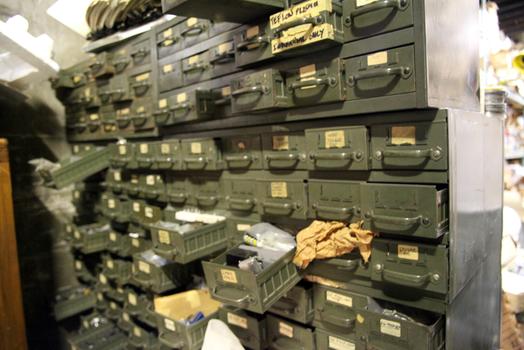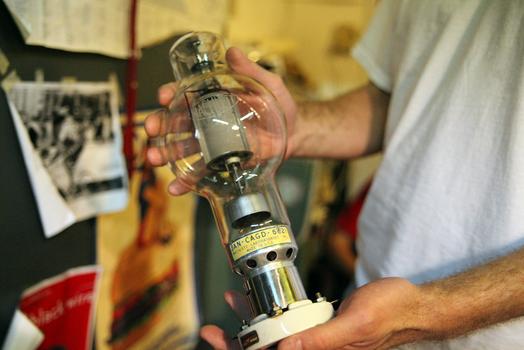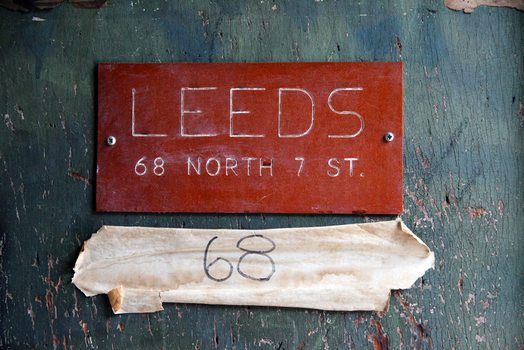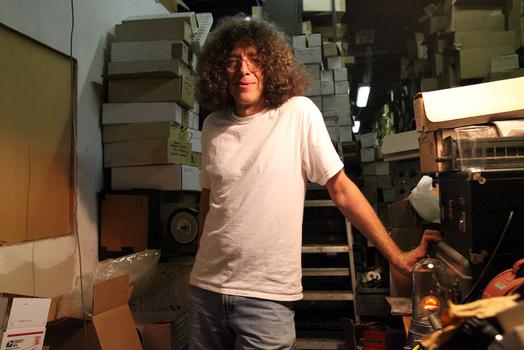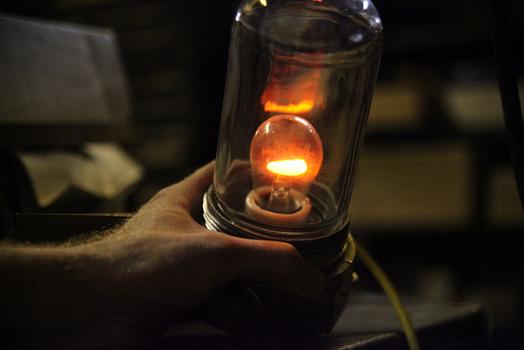 of