Celebrating Bastille Day: Pétanque, Music and Food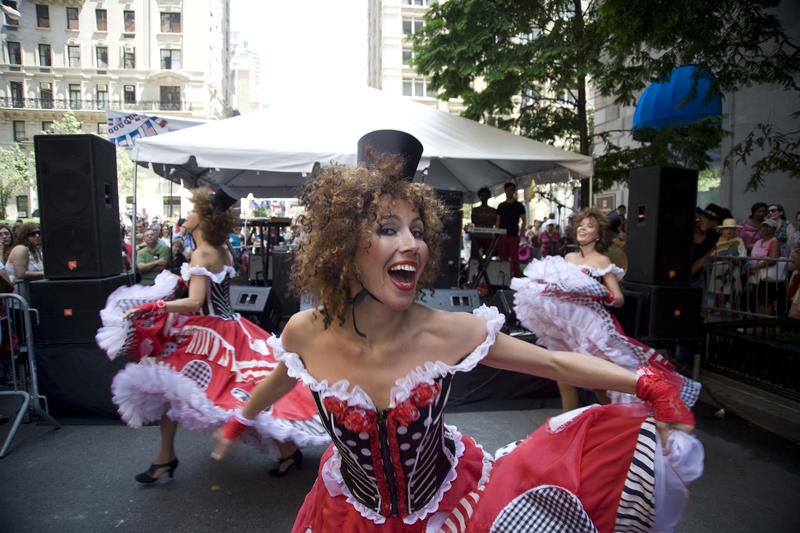 Bastille Day, the French national holiday that celebrates independence and freedom and commemorates the storming of the Bastille prison on July 14, 1789, is observed in New York City, too. Sunday marks the beginning of a week of events that mark the date. Here are some ways for you to join the celebration.
Sunday, July 10
Bastille Day on 60th Street, starts at noon on July 10, on 60th Street between 5th and Lexington Avenue in Manhattan. On the main stage on Park Avenue, watch live performances, including can-can dances and music from Banda Magda and Les Chauds Lapins. On the streets, there will be live mime artists and accordion musicians, pétanque matches, art works from Francophone artists and French food and drinks, plus a "waiter race," face-painting and arts and crafts.
There will also be wine and cheese tastings, costing $15, and free French workshops at French Institute Alliance Française and a Citroën Car Rally at 60th Street and 5th Avenue. Free Admission.
Bar Tabac Restaurant Bastille Day 2011 Celebration. Smith Street between Bergen and Pacific will be closed for traffic and filled with sand on Sunday for the 8th annual Bastille Day Pétanque Tournament, the largest in North America. Players from all over the country will form 80 teams and compete from 11 a.m. to 10 p.m.
Registration for the tournament is full, but visitors can enjoy watching the games as well as food, drinks and a live music performance. Free Admission.
(Right:Pétanque Tournament at Smith Street, by Dan Nguyen/Flickr)
Thursday, July 14
Cercle Rouge Bastille Day TriBeCa Street Event. On July 14, the street outside of Cercle Rouge restaurant will be turn into courts for its pétanque tournament. Although all are welcome to participate, entry into the tournament costs $60. Bands will play throughout the day, outside before 6:00 p.m. and inside afterward. Magic shows will be performed between 1:00 to 2:30 p.m. There will also be face painting for kids, games, including table football, French food and drinks. Free Admission.
Bastille Day Ball. This traditional, 83-year-old celebration is the only official Bastille Day ball in New York City. Besides music, food, and drinks, party-goers can dance and meet Francophiles from all over the city. The ball starts at 7:30 p.m. and lasts until 1:00 a.m. Ticket price ranges from $30 to $120.
French Tuesday. The theme of this year's French Tuesday Bastille Day party is 'blue.' Every guest must wear a blue outfit or blue accessories. The party will feature music by DJ Jacques and DJ Pitch, a can-can show and games. The party begins at 6:30 p.m. and runs until midnight. Admission is $25 or $45.
Saturday, July 16
First Annual Brooklyn Bastille Day Bash. Bar Little Field kicks off its first Bastille Day Bash with live performances from mime artists group, Clown About Town, jazz music from Les Hot Sardines, tap dance, a burlesque show from the Love Show and music from Mira Stroika. The shows starts at 2 p.m. on Saturday, July 16. The bar offers free beverages during the first hour. Admission is $2, or $1 with member card from The Total 4th Avenue Immersion.
Bastille Festival by French Culture Nights. This two-day festival features the exhibition of works from more than 40 French artists,performances by singers and DJs, French acting classes, wine classes, belly dancers and a pétanque contest. The event will take place on July 16 and July 17 from 11:00 a.m. to 7:00 p.m. at the Sky Deck terrace at the Novotel Hotel. Admission is free if reservations are made online. Ticket prices at the door are $10.
Vive la France!
Are there Bastille Day events taking place around New York City missing from this list? Let us know in the comments area below.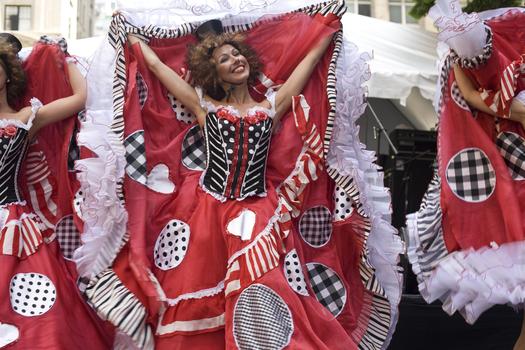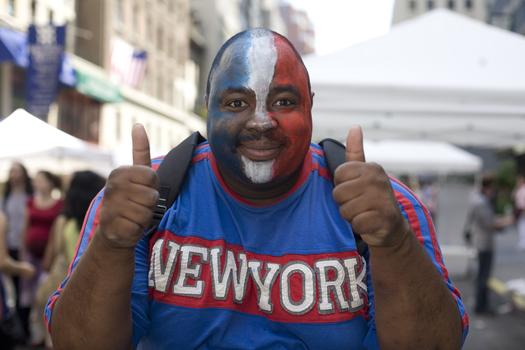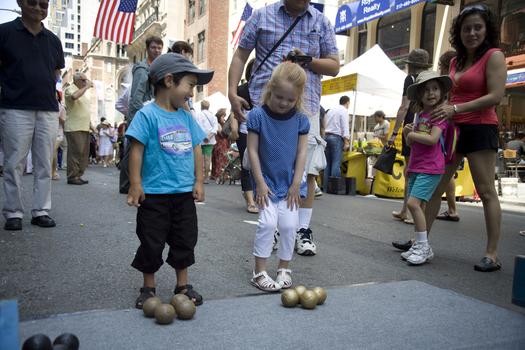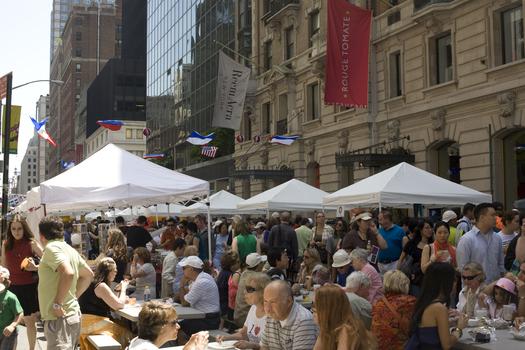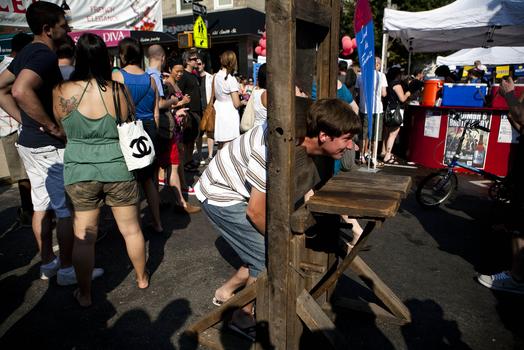 of