New Yorkers Take the Boat to France With Henry V
All it takes is a wristband to head to medieval France for a few hours. The New York Classical Theater's production of Shakespeare's "Henry V" moves the audience from Battery Park to the battle of Agincourt - staged on a field in Governor's Island, that is. 
The New York Classical theater uses a technique they call "panoramic theater" to involve and move the audience throughout the show. As scenes move from one location to the next, the audience kneels or sits in formation to watch before taking off running to catch up with the actors. 
"You move from one place to another place, like, right now we're moving," said eleven-year-old Yardena Gerwin, as she pointed out Ellis Island to her sisters Adina and Mikaela. "I find that really fun because it keeps you interested. For the little kids, running around and getting be first and sit first -- it's like this whole competition," she said.
Sipping intermittently from his water-filled backpack, the show's director Stephen Burdman said that the most important thing was to get the widest audience possible for classical productions.
"This is Shakespeare that is accessible to anybody, it doesn't matter what your background is, how much you make, where you went to school, where you live -- it doesn't matter. You see the audience at our shows and it's incredibly diverse," he said.
Free performances take place July 6 through 10, 12, 13, 15, 18 through 21 and July 24 as part of this year's River to River festival. Interested audience members can line up at the River to River booth in Battery Park to receive one of 500 wristbands that are distributed beginning at 5 p.m. on performance days. All performances begin at 7 p.m.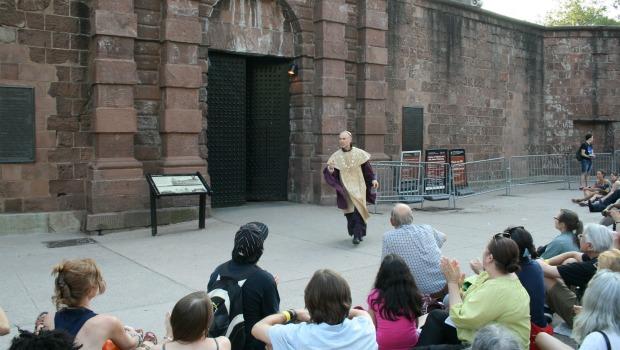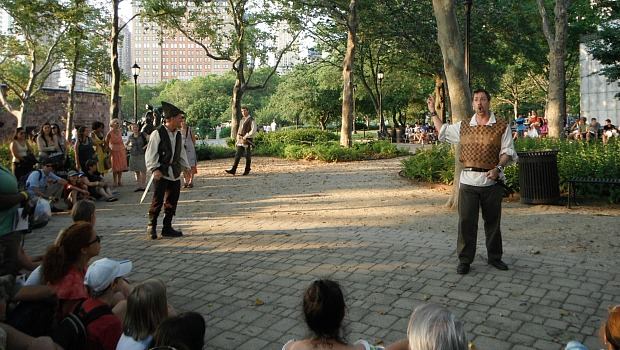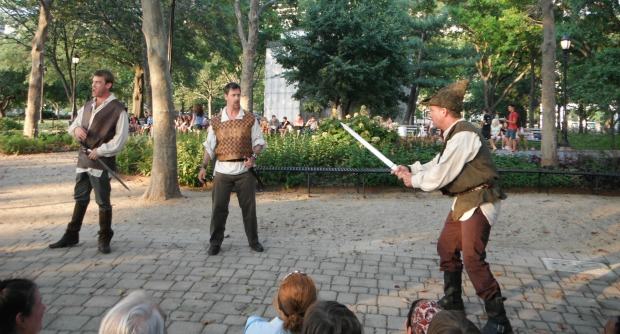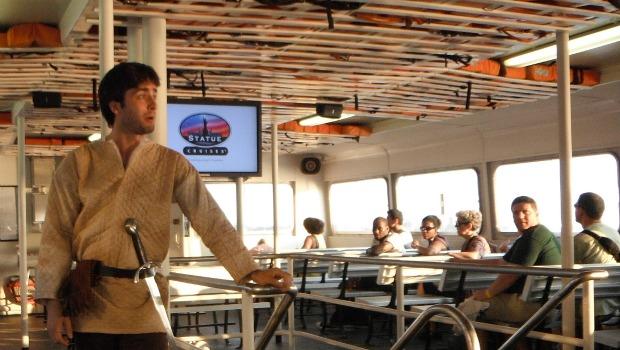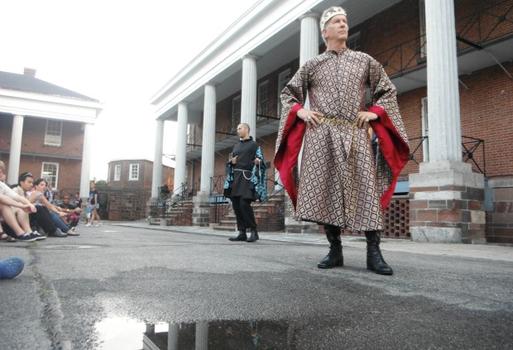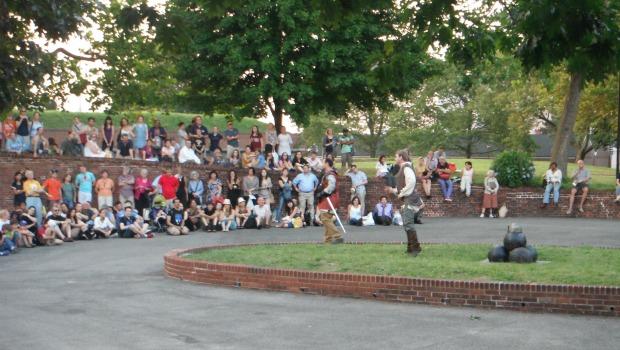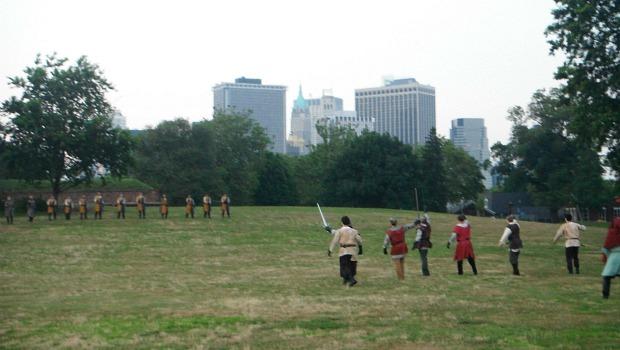 of