Africa Fashion Week Kicks off on Monday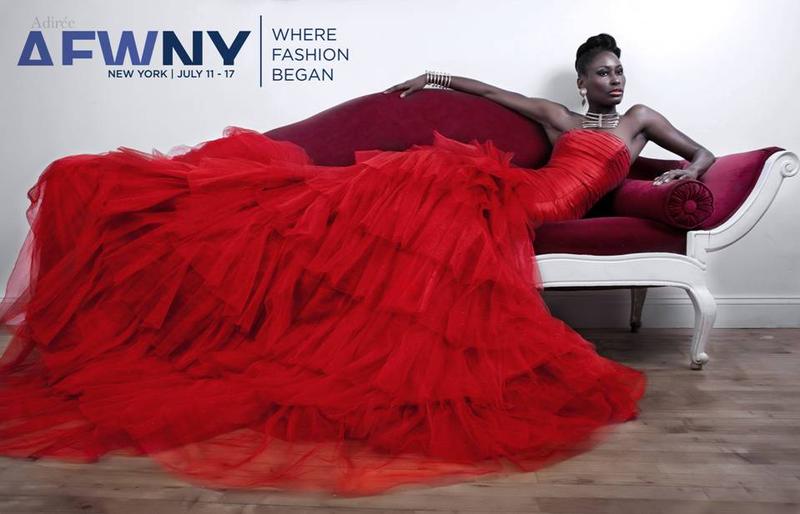 The second annual Africa Fashion Week begins on Monday, July 11, with more than sixty African designers from all over the world coming to New York City to show their work. A show by Liberia-born designer Korto Momolu, a finalist of Project Runway Season 5, will be the first down the runway.
Africa Fashion Week presents the work of up-and-coming designers of African descent from all over the world, including Africa, Latin American, Europe and the United States. This year, AFW will showcase the work of designers including Momolu, BebeGrafiti, Rouch, Jo Black Craze, Saint Wobil, Fikirte Addis, Nadir Tati and Design by U, among others. (See the full list).

"This is an opportunity for us to showcase our rich African cultures to a large number of people," said Mbuta Sylvie Anim, a Cameroonian designer participating in AFW.
"I am very proud to promote my culture. If we don't promote our culture, no one would do it for us. At this year's event, I would be showcasing the traditional outfit from the people of the North West Region of Cameroon, which is called 'Toghu.' The clothes are hand-weaved and worn on special occasions like marriages and festivals. Toghu is relatively new in the scene, and AFWNY is the best avenue to let the whole world know about it," said Anim.

Momolu has been a member of the advisory board for AFW since last year. "Working with different types of African fabric and texture is unique in itself. There are so many directions that you can experiment with. As a designer, I like working with that kind of freedom," explained Momolu.
"Africa Fashion Week means seeing the progression of African fashion and the introduction of African fashion on a global scale. I think people can walk away with the message of fully supporting and investing in the African Fashion industry," Momolu added.

This year's AFW slogan is 'Where Fashion Began.' "Our new and improved slogan 'Where Fashion Began' highlights the origin of Fashion, which is Africa," said Adda Tidjani, the producer of AFW. "This slogan implies the theory that all began in the motherland, Africa," Tidjani continued, "the birth of AFW in New York, the first fashion capital, also pays homage to the slogan 'Where Fashion Began.'"

AFW says it is their mission to raise awareness and promote fashion professionals of diverse ethnic backgrounds. This includes hiring models of different races and ethnicities to walk in this AFW fashion shows.
Last year's event attracted more than 1,500 attendees.

Although seating for the runway shows are reserved for invited attendees, trunk shows where the public can interact with the designers will be open during intermission on all show days. The event will be hosted at that Broad Street Ballroom at 41 Broad Street in Manhattan.