American Painter Cy Twombly Dies at 83
Cy Twombly, the artist and painter whose sketchy, scribbly style innovated and challenged the art world has died at age 83 in Rome. Twombly lived in New York in the 1950's and was a contemporary of Robert Rauschenberg and Jasper Johns before relocating permanently to southern Italy in 1959. 
Over a career that spanned nearly six decades, the Lexington, Virginia native developed his signature style in paintings like "Tiznit," in which he used lead enamel house paint, pencil and crayon to create abstract shapes. Last year, he painted a ceiling of the Louvre museum in Paris.

Early in his career, Twombly's work was considered out of sync with other kinds of American art. But over time, his work was accepted by the art world and by the 1980s, Twombly pieces fetched millions at auction. In 2007, a French fan was even arrested for kissing a canvas he painted worth $2 million. The woman was ordered in French court to pay more than $1,500 to the owner and to the gallery to remove her lipstick from the work. Twombly continued to paint and sculpt into his later years and was equally as productive as he was early in his career.
"I'm deeply saddened. He was one of those heroic figures, almost the last in his generation," said Museum of Modern Art director Glen Lowry. "While misunderstood early on, he lived to see his work deeply appreciated and, in a way, his ship come in."
Twombly's incorporation and appreciation of elements beyond the art world was something that set him apart in Lowry's mind. "His works were like a voyage and you went along with him as he explored mythology, history, passion, warfare and the events that have shaped our world," he said.
Twombly was lauded internationally and awarded high-profile prizes like Japan's Praemium Imperiale in 1998 and the Golden Lion award at the Venice Biennale in 2001. In 2010, he was made a knight of France's Légion D'Honneur based on his artistic achievements. Nine of Twombly's sculptures and paintings made between 1954 to 2005 are now on view at the Museum of Modern Art.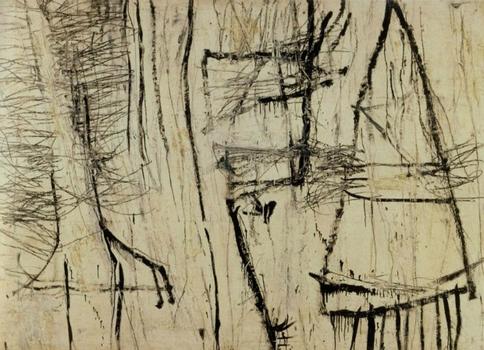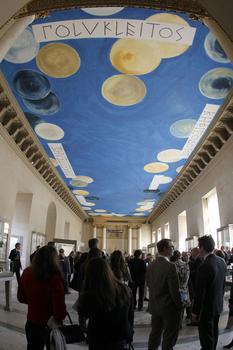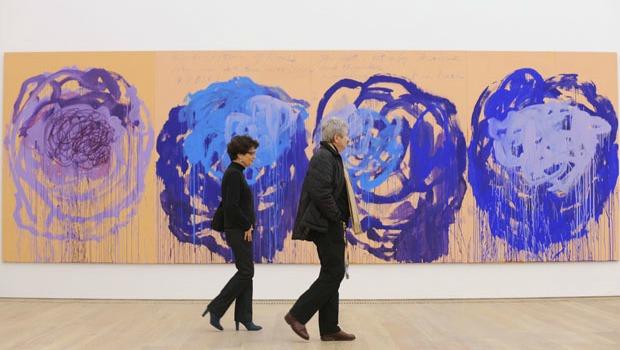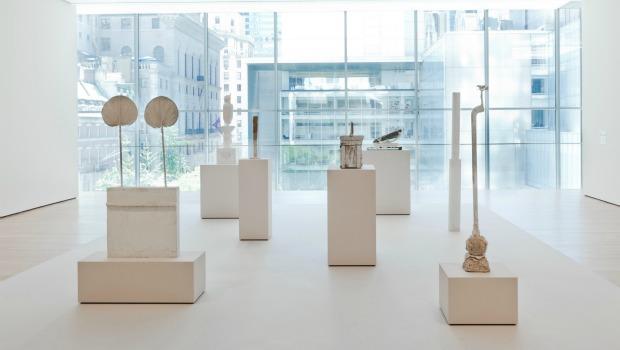 of