Thaddeus McCotter: 'That Rock and Roll Dude' Runs for President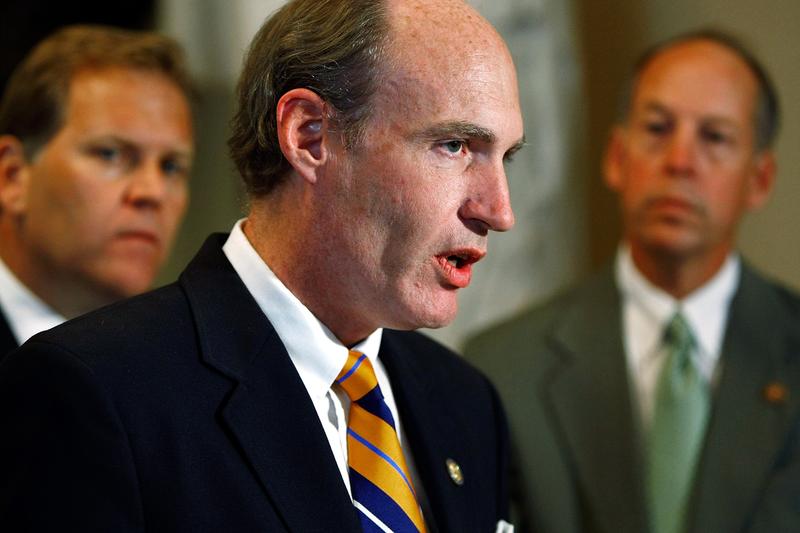 Yes America, there is more than one Republican presidential candidate who plays rock music. If you miss Mike Huckabee (and the idea of the leader of the free world performing "Cat Scratch Fever"), Thaddeus McCotter could be your man.
McCotter, a U.S. Representative from Michigan, is set to announce his candidacy on Saturday, becoming the third sitting member of the House to enter the race. Ron Paul and Michele Bachmann are the other two.
If it seems kind of late to jump into the pool, that's because it is. Especially given McCotter's relatively low level of name recognition, one might wonder, why him? And why now?
But McCotter has also been hinting at a possible run for months, and even taken trips to primary battlegrounds like Iowa and New Hampshire. He's spoken at CPAC and the National Republican Leadership Conference. The last piece of the puzzle, it seems, was securing a place in Iowa's Ames Straw Poll, which takes place in August of this year.
(Apparently you can buy a spot in the straw poll for the low, low price of $18,000. Who knew?)
McCotter first took office in 2003, winning re-election four times by relatively slim margins against relatively weak opponents. He voted against President Obama's health care overhaul repeatedly. He attacked Mitt Romney for his opposition to the General Motors bailout (McCotter's district is located just outside of Detroit). He also hasn't embraced free trade agreements as readily as the rest of the Republican field, voting against participation in Central America Free Trade and for trade restrictions on Burma while in the House.
The Representative is perhaps best known for his persistent and continued support for the Iraq War. He was also the first Republican to vote against the bank bailouts in 2008.
We mentioned rock music: Thad McCotter plays a star-spangled guitar in his band The Second Amendments, a bipartisan group that performs for US soldiers stationed overseas. He's also been known to quote Led Zeppelin on the House floor, for whatever that's worth. Things like this led President George W. Bush to refer to McCotter once as "that rock and roll dude."
Insomniacs and low-culture enthusiasts may recognize Thad McCotter from his frequent stints on Red Eye, Fox News' unfortunate adventure in "edgy" late-night television. The National Journal reports that Red Eye host Greg Gutfeld was among the first to push McCotter towards a presidential run.
It's still early on in the race for the nomination, but it's a bit late to start getting your name out there. McCotter's is an uphill battle, and it will be interesting to see how he attempts to distinguish himself from his opponents and establish a national profile—something the other candidates have already done.