In the Mood for Love: The Romance Writers Conference Comes to NYC
Workshops about sex throughout history. Lessons about 19th century undergarments. Research presentations on body language during the act of flirtation. The Romance Writers of America (RWA) has gathered its membership for its annual confab -- currently underway at the Marriott Marquis in Times Square -- for some serious girl talk devoted to love, and the art of writing all about it.
Even as other areas of the book publishing industry have suffered, Romance is going strong -- to the tune of almost $1.4 billion in sales every year. In keeping with that, the RWA's conference is no small-potatoes event. Now more than two decades old, this year's conference has gathered more than 2,000 authors, editors and agents in the field for a professional networking event intended to help writers sharpen their skills and help the book publishing companies sniff out new talent. There are sessions devoted to research, others that pick apart the mechanics of plot and still others that help authors market their titles.
As might be expected, the conference was a serious estrogen-fest, with ladies in attendance from all over the U.S. and from all walks of life -- university professors, lawyers, full-time moms, registered nurses, professional writers and librarians -- all of whom spend their spare time (or all of their time) penning boy-meets-girl stories. There were a few dudes as well, including a good-humored cattle rancher from Wyoming, who is in the midst of penning an epic six-book Western romance series.
What did I learn about romance at the conference? Plenty. One, in Romance writing, the heroine never dies ... ever. Secondly, anyone who thinks this might be a monolothic genre, think again. The category includes paranormal romance (hello, vampires!), suspense romance, Regency romance (referring to 19th century England), Western romance, historical romance, fantasy romance, erotica romance, law enforcement romance, Christian romance (PG-rated) and even apocalyptic romance. (Apparently it's possible to find love after the world ends.) Three, these authors mean business. I've spent years kicking around book ideas I will hopefully one day find the discipline to produce. At the RWA Conference, I met authors who get up early, stay up late and write several books a year, all while managing jobs, kids and families. It is humbling. Last but not least, I've learned that romance swag is THE BEST. I now have a stunning array of dudes-with-hot-abs bookmarks.
The Romance Writers Conference runs through Friday in Manhattan. Scroll down to see what some attendees at the conference had to say about the genre and how they got into Romance.

Malle Vallik, Director of Digital publishing at Harlequin, in Toronto, breaks down romance novel cover art for newbies.
"If you've got the sexy ab cover of the guy, it's gonna be a hot, sexy book. That's for sure. That's what we're promising. And, you know, men with kilts and no tops, also very good. Historical, then, but also hot and sexy. But you know, from the colors, if it's purple, it's probably more of an intrigue kind of thing. If you've got blue and stars then you're going to get a sci-fi romance. Or, you know, if you get the clothing. Also you know, we do a lot of the bodice shot -- so like the Tudors and things like this. So then you know you get historical..."
Reid Lance Rosenthal, of Douglas, WY -- cattle rancher and romance novelist, discusses how he got into the business.
"You know when I was nine years old, I decided I wanted to write books. It just took me a while to get to it. And in college I did a double major in forestry and technical journalism. And I was going to write about the coarse bark of trees seeping like tendrils into moisture ... But I, I didn't get there. And then I had kind of an epiphanistic moment two years, and said, 'It's time to write,' and I'm on my way."
Suzan Colón, a writer based in Jersey City, who is at work on two books -- a paranormal story and a contemporary romance novel -- discusses the hectic pace at the conference.
"So people will ask me, you know, what is it like at this conference and I can't even explain how grueling it is. I mean it's workshop after workshop after meeting after workshop after networking. It's like the kind of thing where, like, Lance Armstrong would be exhausted after this Tour de Romance. It's crazy."
Terri Reed, a writer working in the Christian category, on what romance is really about.
"It's not all about sex. It's about love. It's about commitment. It's about overcoming your fears so that you can find that person ... that satisfying ending, you know. People want a good story and that's what romance writers try to get."
Dorien Kelly is the author of more than a dozen titles, including the NASCAR-themed title Shades of Love. She also serves as President of the RWA. Here's how she got into romance.
"I was a lawyer, a very unhappy lawyer for about ten years. And I had a paralegal who was reading, not doing a whole lot of work, and one day I went out to talk to her, and I said, 'You know, really, you have to be doing something other than reading.' And she just shoved the book at me and said, 'Read this book. You have to read this book tonight.' I did. It was Jude Deveraux's A Knight In Shining Armor -- this was quite some time ago -- and I thought, 'Wow, you know, I'd always kind of wanted to write and I'd really like to spend some time doing this.' And several years later, I quit being a lawyer and I started writing full time."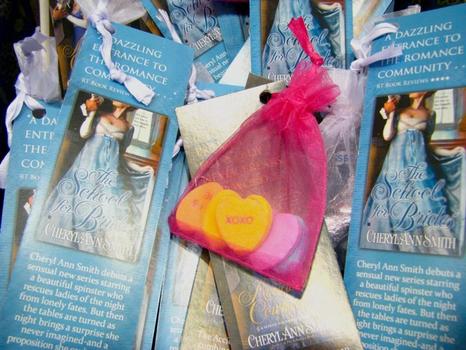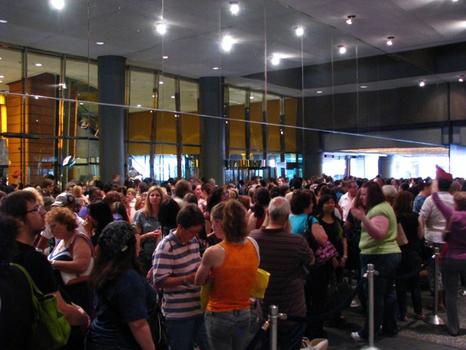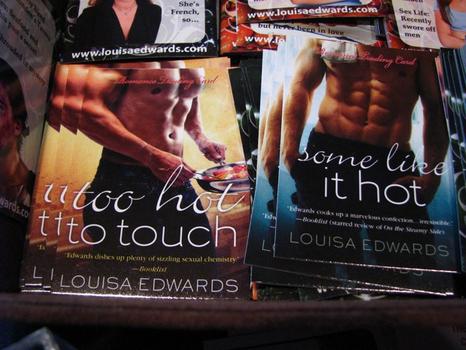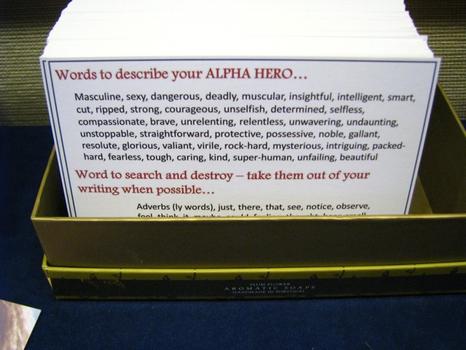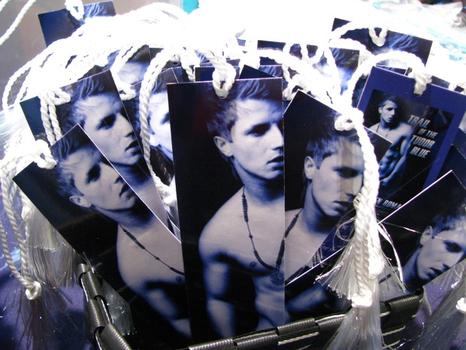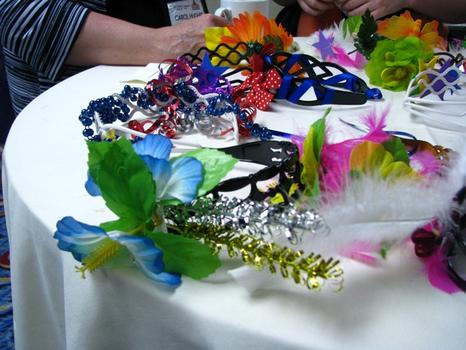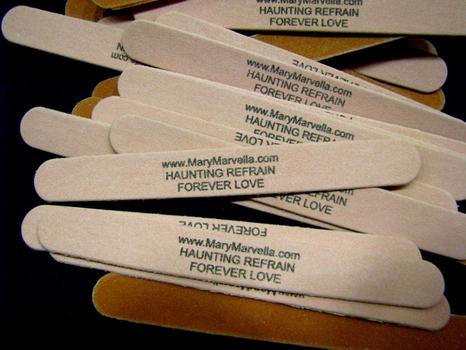 of