Countdown to Blast-Off: Preparing for the Macy's Fireworks Show in Staten Island
At an undisclosed pier in in Staten Island, packaged mortars are dispersed among six barges, nearly all of them covered by colored tarps. The Macy's logo lines the pier -- plastered on trucks, banners, and half-lit billboards, its signature red star is perhaps the most recognizable feature of the otherwise nondescript setting.
A closer look, however, reveals signs saying "Fire Works Stay Clear," and an inquiry or two reveals that the mortars contain firework shells, carefully organized for the Macy's Fourth of July Fireworks show. For the past two weeks, 60 licensed pyrotechnicians have been wiring and packaging over 40,000 of these firework shells in preparation for the show's 35th anniversary.
On the barges, each shell is nearly indistinguishable from its counterparts. During Monday night's 25-minute spectacular, however, over 50 different colors and 17 different shapes will reveal themselves over the Hudson River.
"The shapes vary from things like jelly fish to star patterns to smiley faces and hearts and flowers as well as the traditional … huge bursts that you expect to see in a fireworks show this big," said Amy Kule, the show's executive producer.
The shells vary in size — from 1" to 10" in diameter — figures that reflect the height at which each firework bursts. Each one is programmed to a synchronized musical score.
Christopher Souza, operations manager for the show, described Macy's intricately planned program.
"Each part of the music has its own color sequences and there's emotional scenes and there's majestic cascades," he said. "A wide range of colors from the primaries to the pastels. It's a wonderful display."
Souza's uncle Gary Souza designed the show. For over 20 years, their five-generational family business, Pyro Spectaculars by Souza, has designed and executed the fireworks display for Macy's.
The show begins on Monday night at around 9:20 P.M. along Manhattan's West side. In addition to six designated viewing locations, the show will be broadcast during an NBC special that kicks off at 9 P.M. and is hosted by Nick Lachey. The show will feature performances by both Beyoncé and Brad Paisley.
Click below to see some images of the team getting the fireworks ready to go on the pier.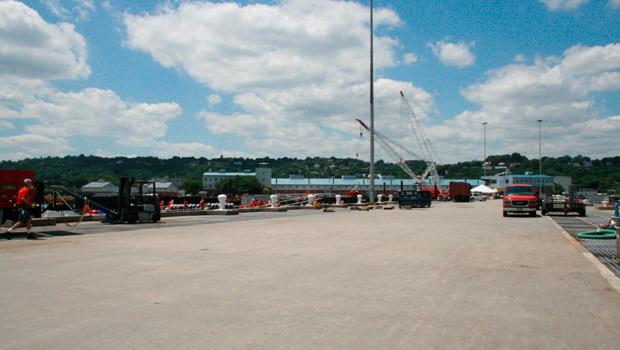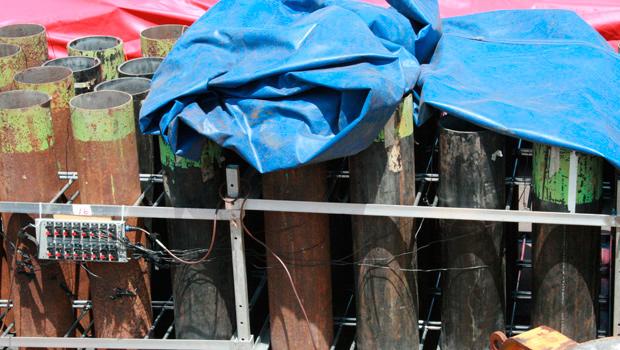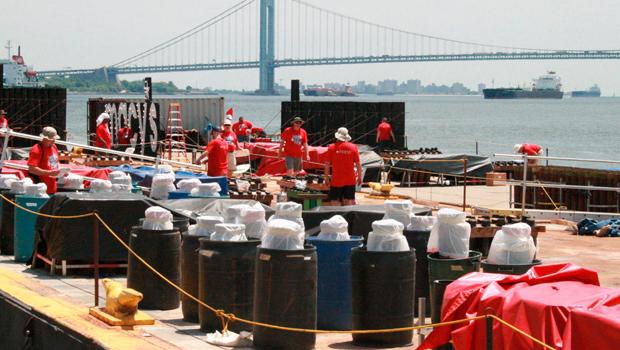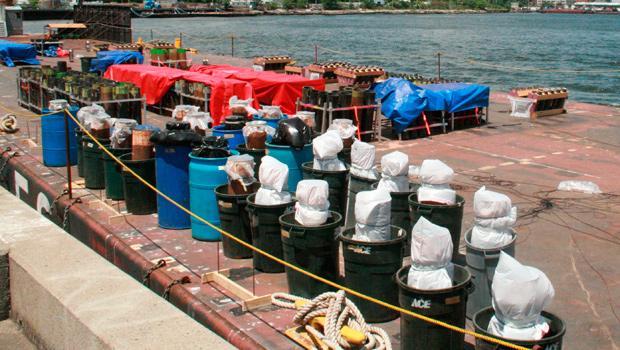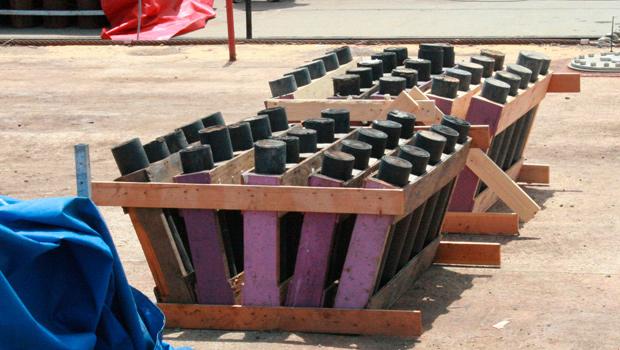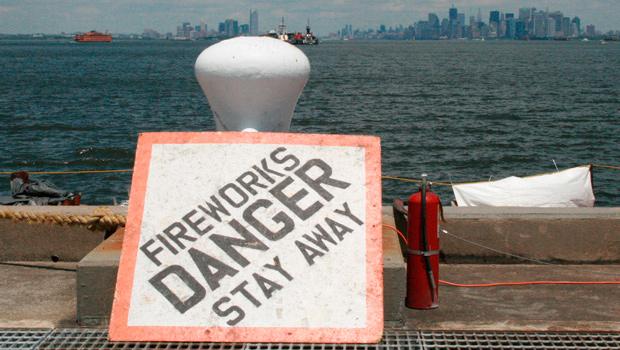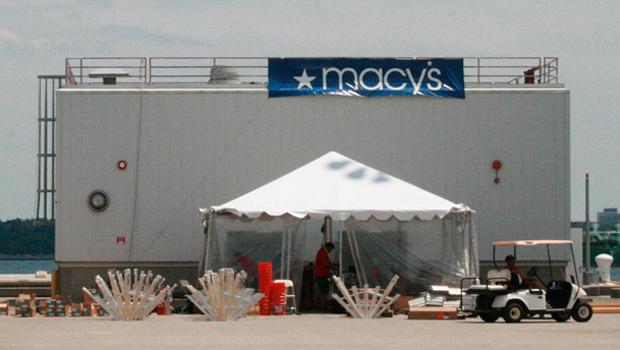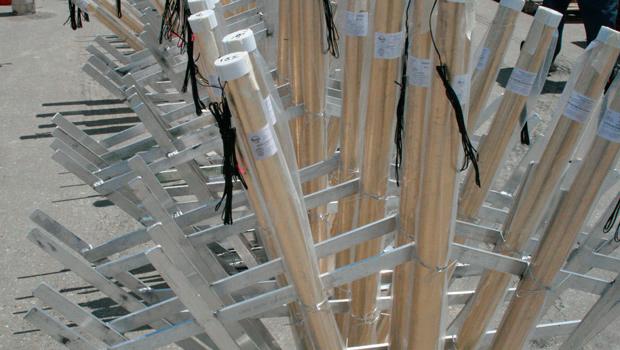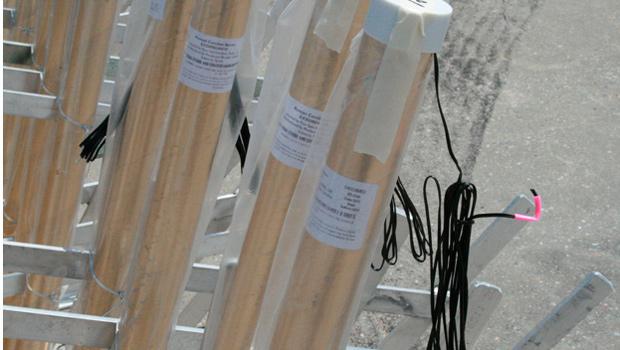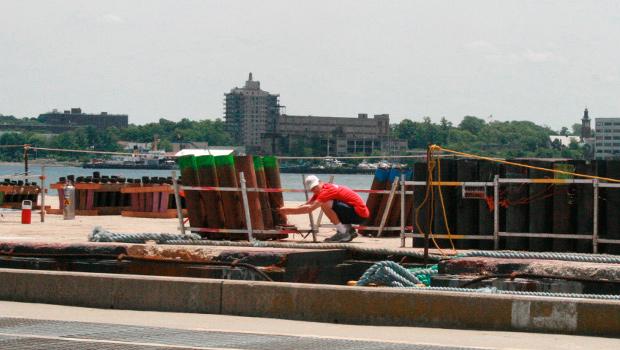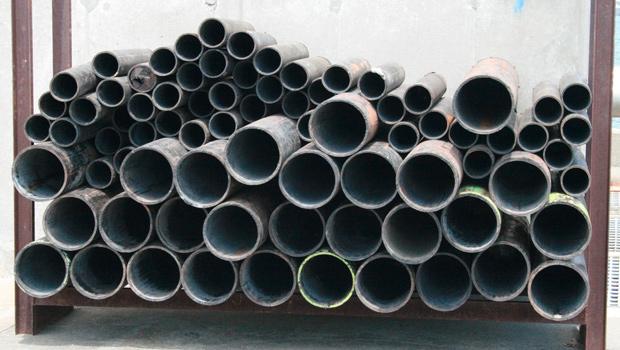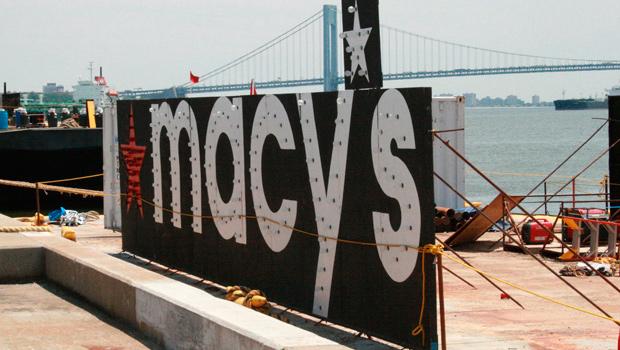 of