Novelist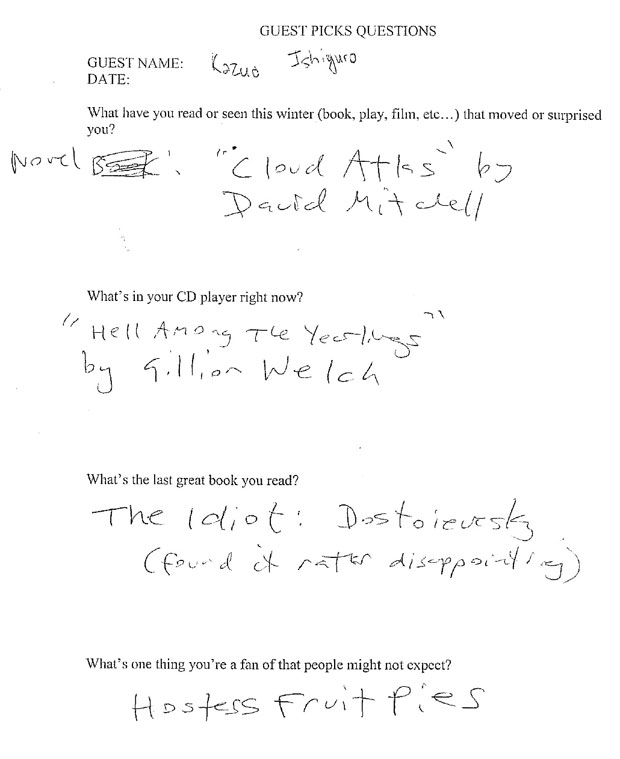 What have you read or seen this fall (book, play, film, etc…) that moved or surprised you?
Novel: Cloud Atlas, by David Mitchell.
What's in your CD player right now?
Hell among the Yearlings, by Gillion Welch.
What's the last great book you read?
The Idiot, Dostoevsky (found it rather disappointing).
What's one thing you're a fan of that people might not expect?
Hostess Fruit Pies