Actor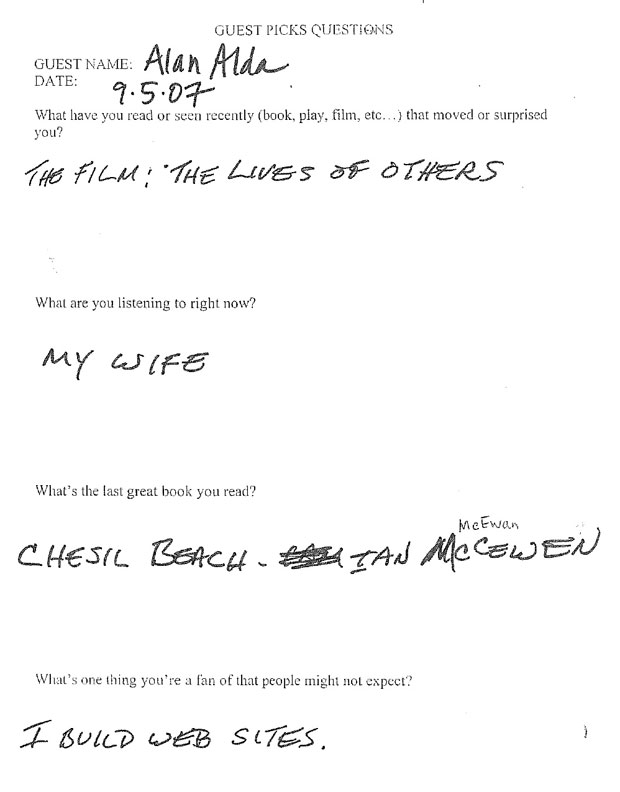 What have you read or seen this fall (book, play, film, etc…) that moved or surprised you?
The Film: The Lives of Others.
What are you listening to right now?
My wife.
What's the last great book you read?
Chesil Beach, by Ian McEwan.
What's one thing you're a fan of that people might not expect?
I build web sites.