Chef, Chez Panisse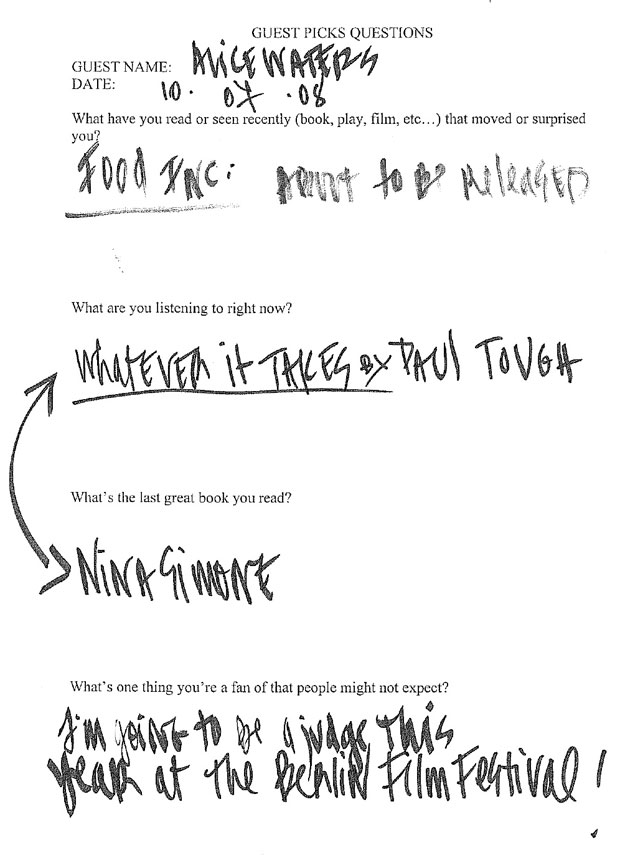 What have you read or seen this fall (book, play, film, etc…) that moved or surprised you?
Food Inc. About to be released.
What are you listening to right now?
Nina Simone.
What's the last great book you read?
Whatever It Takes, by Paul Tough.
What's one thing you're a fan of that people might not expect?
I'm going to be a judge this year at the Berlin Film Festival!