Actor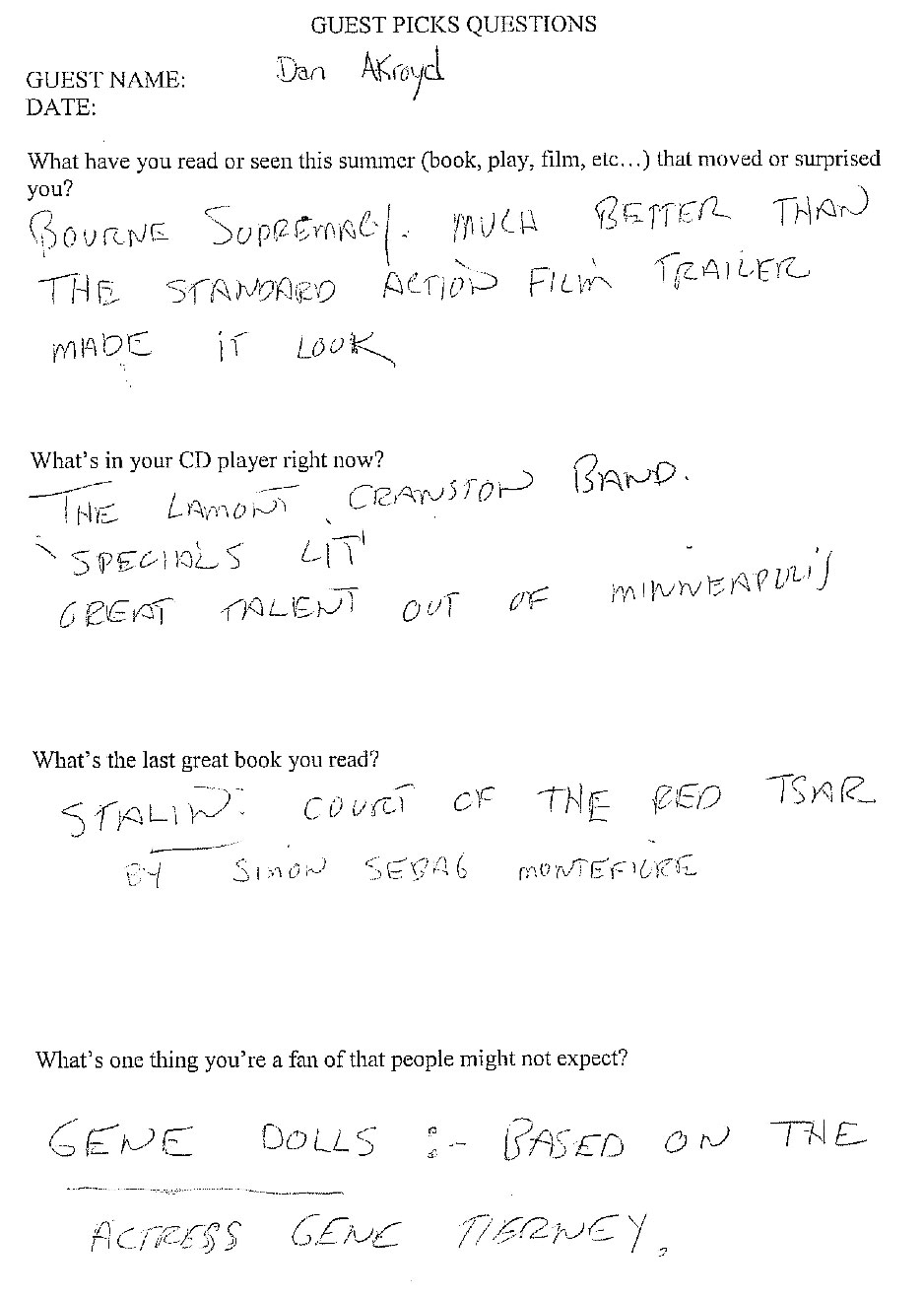 What have you read or seen this fall (book, play, film, etc…) that moved or surprised you?
Bourne Supremacy. Much better than the standard action film trailer made it look.
What's in your CD player right now?
The Lamont Cranston Band, Specials-Lit, Great Talent out of Minneapolis.
What's the last great book you read?
Stalin: The Court of the Red Tsar, by Simon Sebag Montefiore.
What's one thing you're a fan of that people might not expect?
Gene Dolls: based on the actress Gene Tierney.